Greg Beavin | Agency Manager · CLU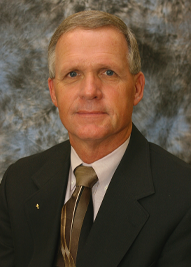 Kentucky Farm Bureau Insurance Agent in Brandenburg, KY
KFB agent since 1974
Greg is your local Meade County Farm Bureau insurance agent!
Kentucky Farm Bureau has provided residents of the Bluegrass with quality insurance since 1943. As your local agent, I'm proud to serve the Meade County community and take care of all your insurance needs with prompt service and personal attention. That's what being Kentucky's insurance company is all about. We offer home insurance, auto insurance, life insurance and more. Contact me today for a free quote!
Greg Beavin has been a Kentucky Farm Bureau insurance agent for more than three decades, and it's something he takes great pride in. Being a KFB agent gives him the opportunity to offer his clients quality financial products, and because he lives and works in the same community as them he can be there almost immediately if a crisis occurs. And he is. Ask any of his satisfied clients. Greg doesn't just live in Meade County; he is an active member of the community. He's on the School Board, the local Chamber of Commerce, and he coached football, basketball and little league baseball for more than 20 years. His commitment to his community, his clients, his church and his family are a testament to the type of agent Kentucky Farm Bureau attracts.
Insurance products we offer:
To report a claim:
After-Hours Claims Reporting Hotline: 1-866-KFB-Claim (
1-866-532-2524
)
Monday-Friday 4:30pm - 9:00am EST | 24 hours on weekends and holidays
View Claims Info
According to the U.S. Fire Administration, 49 Kentuckians died in home fires in 2022. KFB Insurance encourages Kentuckians to take a few extra precautions to keep themselves, their loved ones, and their property safe from home and farm fires.
Each year, the native white-tailed deer species is the cause of 150 human deaths and 1.5 million vehicle collisions nationally, according to the Insurance Institute for Highway Safety.
Kentucky currently has one of the highest teen crash rates in the nation. Read on to learn how you can help them stay safe behind the wheel.