Greg Beavin Agency Manager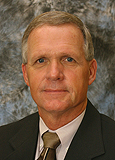 KFB Insurance Agent Since 1974 · CLU
Greg Beavin has been a Kentucky Farm Bureau insurance agent for more than three decades, and it's something he takes great pride in. Being a KFB agent gives him the opportunity to offer his clients quality financial products, and because he lives and works in the same community as them he can be there almost immediately if a crisis occurs. And he is. Ask any of his satisfied clients. Greg doesn't just live in Meade County; he is an active member of the community.
He's on the School Board, the local Chamber of Commerce, and he coached football, basketball and little league baseball for more than 20 years. His commitment to his community, his clients, his church and his family are a testament to the type of agent Kentucky Farm Bureau attracts.
How can Greg Beavin help you today?
KFB Insurance Learning Library
Historically, mid- to late-January is when Kentuckians experience the lowest temperatures of the year. According to the 2016 Farmers' Almanac, Old Man Winter will be back with a vengeance this year, noting that "while last winter was a reprieve from shoveling and high fuel bills, the party is over."
Did you know that 49% of people said they would take photos or watch videos while driving through a parking lot, according to a National Safety Council survey?
As summer sun and warmer weather starts to give way to the chillier days of fall and winter, it becomes hibernation time for many recreational vehicles. Properly putting boats, RVs, muscle cars and motorcycles to bed requires a little more effort than parking them in the side yard.