Greg Beavin Agency Manager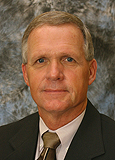 KFB Insurance Agent Since 1974 · CLU
Greg Beavin has been a Kentucky Farm Bureau insurance agent for more than three decades, and it's something he takes great pride in. Being a KFB agent gives him the opportunity to offer his clients quality financial products, and because he lives and works in the same community as them he can be there almost immediately if a crisis occurs. And he is. Ask any of his satisfied clients. Greg doesn't just live in Meade County; he is an active member of the community.
He's on the School Board, the local Chamber of Commerce, and he coached football, basketball and little league baseball for more than 20 years. His commitment to his community, his clients, his church and his family are a testament to the type of agent Kentucky Farm Bureau attracts.
How can Greg Beavin help you today?
Life's Blueprints: A KFB Insurance Blog
Through a program called "Christmas for the Fishes," the Kentucky Department of Fish and Wildlife (KDFW) collects discarded Christmas trees to create fish habitats.
It's tempting to crank up that space heater for some extra bedroom warmth or to de-ice your cold toes at the office, but take these precautions before turning that dial to the maximum setting.
Frozen water can wreak havoc on metal or plastic pipes, no matter their strength. According to the Insurance Institute for Business and Home Safety, a 1/8th inch crack in a pipe can spew up to 250 gallons of water a day!