Distracted Driving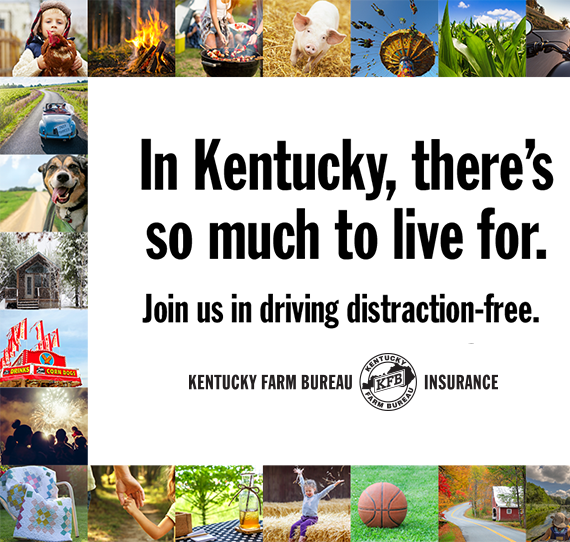 FACT: Distracted driving was noted as a factor in 59,400 collisions on Kentucky's roadways in 2016. That same year, driver distraction contributed to 192 fatalities in the Bluegrass State.
What is the great distraction so commonly keeping our attention from the task of driving? It's likely the answer won't surprise you.
According to AT&T, more than 90 percent of people say they know the dangers of texting and driving, yet 70 percent still find ways to rationalize their divided attention while behind the wheel.
In Kentucky, there's truly so much to live for. No text message, emoji or social media post is worth risking your life - or the lives of those around you.
Help us create a change in attitude surrounding this on-the-rise social ill. When you're behind the wheel, take a break from technology. Make Kentucky's roads a safer place to be, and join Kentucky Farm Bureau in driving distraction-free.

Early examples of distracted driving studies go back as far as 1963, when scientist John Senders took to the roads blindfolded – all in the name of research.
Today, the number of cellphones in the U.S. surpasses the country's population. And according to a study by AT&T, 70 percent of people admit to using those cellphones while driving.
The auto and tech industries have taken notice of distracted driving. Some tools have already been invented to curb the effects, while other technologies are quickly developing from budding ideas to larger-than-life innovations.