Testimonials
Meade County Agency testimonials.
Paul Poole didn't have to look far when it came time to pick an insurance company, he went with the folks who'd been handling his parents insurance needs for year – Meade County KFB. In fact, they've been looking out for him his entire life. When Jeanna Turner became his KFB agent about fifteen years ago, nothing changed. He gets the same great service he's always experienced, from a local agent he's known most of his life. Just recently, in the aftermath of a really bad storm, Paul called Jeanna to help him with a claim. It seems the estimate didn't match the expected repair bill. No problem -- Jeanna did what she does best, and the work was completed to Paul's satisfaction. Today, Paul and his wife consider Jeanna to be more than an insurance agent, she's a personal friend. She's somebody they can depend on, like everyone on the Meade County Farm Bureau team.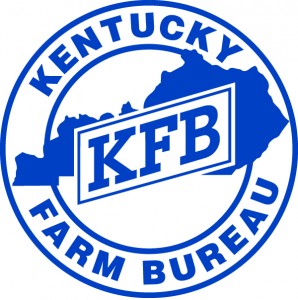 When Dot and Boyd Emmert moved here back in the 1970's, little did they know that their new insurance agent would become one of their closest friends in Meade County. But that's the way it turned out when Greg Beavin and the staff at Meade County Kentucky Farm Bureau signed the Emmerts up for a wide range of insurance needs, from automobile, to business, homeowner, health insurance and more. The Emmerts consider the KFB team family, because they're always there in a crisis. In fact, following a major hailstorm the Emmerts reported "no damage" when Greg called them to check. But Greg knew that many of the Emmert's neighbors had reported problems, and inspected their roof anyway. There was damage, and KFB paid to have it repaired. On a more personal note, Greg was there when Boyd was hospitalized during a major health crisis – just like family. And that's something folks like the Emmert's can understand and appreciate.