Burlington Agency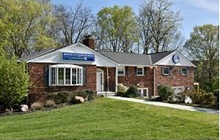 Advice from someone you trust is always a good thing, but it takes more than good advice to keep you as a satisfied member of the Boone County Farm Bureau Family. It takes employees and representatives committed to giving you the best service possible. At Boone County Insurance, you'll find full-service offices and qualified agents - hometown people ready to serve you on a personal basis.
Meet Our Insurance Agents
How can the Burlington Agency help you today?
Life's Blueprints: A KFB Insurance Blog
According to the U.S. Fire Administration, 32 Kentuckians died in home fires in 2021. KFB Insurance encourages Kentuckians to take a few extra precautions to keep themselves, their loved ones, and their property safe from home and farm fires.
The soft leaves, pine needles, saplings and debris in your gutters are perfect home-building materials for invasive critters such as squirrels, possums, birds and cockroaches.
Each year, the native white-tailed deer species is the cause of 150 human deaths and 1.5 million vehicle collisions nationally, according to the Insurance Institute for Highway Safety.