Burlington Agency
Our Burlington Agency is Ready to Meet All Your Insurance Needs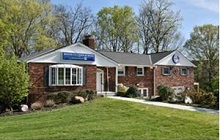 Advice from someone you trust is always a good thing, but it takes more than good advice to keep you as a satisfied member of the Boone County Farm Bureau Family. It takes employees and representatives committed to giving you the best service possible. At Boone County Insurance, you'll find full-service offices and qualified agents - hometown people ready to serve you on a personal basis.
Meet Our Insurance Agents
How can the Burlington Agency help you today?
Life's Blueprints: A KFB Insurance Blog
We're all for enjoying Kentucky's beautiful sights via four-wheeler, but practice these tips to help keep ATV injuries and fatalities down in 2019.
Are you doing all you can to reduce your environmental footprint when behind the wheel? Read on to find out.
When it comes to the motorist-cyclist relationship, remember that it's a two-way street! A mutual respect between drivers and bicyclists must exist for each type of traveler to arrive at their destination safely.