Burlington Agency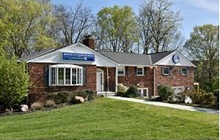 Advice from someone you trust is always a good thing, but it takes more than good advice to keep you as a satisfied member of the Boone County Farm Bureau Family. It takes employees and representatives committed to giving you the best service possible. At Boone County Insurance, you'll find full-service offices and qualified agents - hometown people ready to serve you on a personal basis.
How can the Burlington Agency help you today?
Life's Blueprints: A KFB Insurance Blog
It's easy to compile your list of boating must-haves, but if you're forgetting safety, you could be heading for rough waters.
We're all for enjoying Kentucky's beautiful sights via four-wheeler, but practice these tips to help keep ATV injuries and fatalities down in 2023.
Tires were built to be indestructible. While that's great for your vehicle, it's bad news for the Earth. So what exactly happens to our tires once we're done with them?