Mark Powell Agency Manager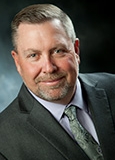 KFB Insurance Agent Since 1993 · LUTCF
Mark Powell began his career with Kentucky Farm Bureau Insurance at the McCracken County office in 1993. He accepted the Agency Manager position at Union County in 1998. Since this appointment, Mark has focused on building a team dedicated to establishing relationships and serving Farm Bureau members in Union County.
Although Mark is responsible for the overall operation of the agency, he takes the most pride in being there for our members in their time of need. Mark is a LUTC fellow, a graduate of the first Leadership Union County class in 1999 and is actively involved in the community, serving on the KY-ASAP/Union County board and Strategic Planning Committee for Union County School District.
Mark enjoys spending time with his family, playing golf, fishing and helping others.
How can Mark Powell help you today?
Life's Blueprints: A KFB Insurance Blog
Each year, the native white-tailed deer species is the cause of 150 human deaths and 1.5 million vehicle collisions nationally, according to the Insurance Institute for Highway Safety.
One of the biggest mistakes people make when storing a vehicle for the winter is leaving the fuel gauge at its current level. Gasoline can go bad over the course of the season and cause damage that far exceeds the bill for a new tank of fuel.
Don't let life changes lead to gaps in your insurance coverage.