Ferenc Vegh Jr Agent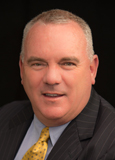 KFB Insurance Agent Since 2000
Ferenc has been an agent with Kentucky Farm Bureau Insurance in Shelby County since 2000. During this time, he has won numerous awards, including a first year agent award in 2000 and four casualty production awards. His community involvement includes eight years with the Shelby County Fair Board and Kiwanis Club of Shelbyville.
Ferenc holds degrees in music from the University of Louisville and Yale, and was a member of the U.S.Marine Band from 1981-1985. He has previously served as the Director of Bands for Shelby County High School. While serving in this position, his band played for two U.S.Presidents, one U.S.Senate Majority Leader, two Kentucky Governors and earned superior ratings at the Kentucky Music Educators Association Band Festival each year he was the director. He resides on a 400-acre farm.
How can Ferenc Vegh Jr help you today?
KFB Insurance Learning Library
As more and more people pluck drones off retail store shelves for both personal and business use, these little sci-fi-like flying machines are becoming an increasingly common sight in Kentucky's skies.
Today, the number of cellphones in the U.S. surpasses the country's population. And according to a study by AT&T, 70 percent of people admit to using those cellphones while driving.
Early examples of distracted driving studies go back as far as 1963, when scientist John Senders took to the roads blindfolded – all in the name of research.