Ferenc Vegh Jr Agent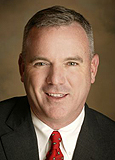 KFB Insurance Agent Since 2000
Ferenc has been an agent with Kentucky Farm Bureau Insurance in Shelby County since 2000. During this time, he has won numerous awards, including a first year agent award in 2000 and four casualty production awards. His community involvement includes eight years with the Shelby County Fair Board and Kiwanis Club of Shelbyville.
Ferenc holds degrees in music from the University of Louisville and Yale, and was a member of the U.S.Marine Band from 1981-1985. He has previously served as the Director of Bands for Shelby County High School. While serving in this position, his band played for two U.S.Presidents, one U.S.Senate Majority Leader, two Kentucky Governors and earned superior ratings at the Kentucky Music Educators Association Band Festival each year he was the director. He resides on a 400-acre farm.
How can Ferenc Vegh Jr help you today?
KFB Insurance Learning Library
Historically, mid- to late-January is when Kentuckians experience the lowest temperatures of the year. According to the 2016 Farmers' Almanac, Old Man Winter will be back with a vengeance this year, noting that "while last winter was a reprieve from shoveling and high fuel bills, the party is over."
Did you know that 49% of people said they would take photos or watch videos while driving through a parking lot, according to a National Safety Council survey?
As summer sun and warmer weather starts to give way to the chillier days of fall and winter, it becomes hibernation time for many recreational vehicles. Properly putting boats, RVs, muscle cars and motorcycles to bed requires a little more effort than parking them in the side yard.