Greg Shouse Agency Manager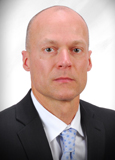 KFB Insurance Agent Since 2000 · FSS · LUTCF
Hello and welcome to Kentucky Farm Bureau Insurance, Webster County. As your local insurance agent, I'm right here in your community—ready to serve you. Call me today and let's discuss your specific situation. I'll help you make sure you and your assets are protected with the correct level of insurance coverage.
In the event of a loss, you can count on Kentucky Farm Bureau Insurance to help you through it. Our local claims office and adjusters are close by when you need them. We are knowledgeable about our community and can provide valuable assistance and advice when needed.
Call me today for a free, no-obligation quote.
How can Greg Shouse help you today?
KFB Insurance Learning Library
Check out these extension cord do's and don'ts for National Electrical Safety Month.
Did you know that May is Motorcycle Safety Awareness Month? Motorcyclists are 27 times more likely to die in an accident than occupants of cars, and 6 times more likely to be injured, according to NHTSA.
A study on fatal crashes that occurred between 2009 and 2013 found that rain caused more driving fatalities than snow in 39 of the 50 states.