Chase Smith Agent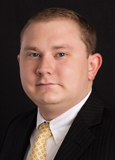 KFB Insurance Agent Since 2015
Hello and welcome to the Kentucky Farm Bureau Insurance, Perry County Morton Boulevard agency. As your local insurance agent, I'm right here in your community—ready to serve you. Call me today and let's discuss your specific situation. I'll help you make sure you and your assets are protected with the correct level of insurance coverage.
In the event of a loss, you can count on Kentucky Farm Bureau Insurance to help you through it. Our local claims office and adjusters are close by when you need them. We are knowledgeable about our community and can provide valuable assistance and advice when needed.
Call me today for a free, no-obligation quote.
How can Chase Smith help you today?
Life's Blueprints: A KFB Insurance Blog
Traveling is stressful enough without throwing in important last-minute decisions at the rental car counter. Read on for some of most frequently asked questions regarding rental car insurance.
Frozen water can wreak havoc on metal or plastic pipes, no matter their strength. According to the Insurance Institute for Business and Home Safety, a 1/8th inch crack in a pipe can spew up to 250 gallons of water a day!
Homeowners impacted by strong storms may find themselves in need of contractors to repair damaged homes or clean up fallen debris. When major storms hit, it is not unusual for "storm chasing" contractors to arrive on the scene looking for work. Hiring these contractors can be risky.