Steve Jones Agency Manager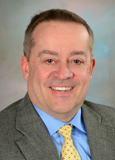 KFB Insurance Agent Since 2007
Steve has been a resident of Oldham County since 1998. He and his wife, Amy, have two sons that graduated high school from South Oldham High School where they were involved with sports. Steve continues to support South Oldham High Sports as a spectator and contributor to the South Oldham Booster Club. He and his family attend Phos Community Church.
Steve takes pride in serving his clients and his community as an agent with Kentucky Farm Bureau Insurance. He strives to be a reliable and accessible source for answers to your insurance questions. As an insurance professional, his goal is to help provide peace of mind to all of his clients. Give Steve a call today to see the advantage of having an agent in your community who is committed to meeting your needs!
How can Steve Jones help you today?
Life's Blueprints: A KFB Insurance Blog
74 motorcyclists died on Kentucky roads in 2020, according to the Kentucky Office of Highway Safety. In the event of a crash, wearing a proper helmet may save your life.
Cruising the backroads of the Bluegrass on a bike is a great way to experience the scenic beauty of our state. However, driving or riding on a motorcycle can also be dangerous. Safe riding requires preparation, coordination, and excellent judgment.
One of the biggest mistakes people make when storing a vehicle for the winter is leaving the fuel gauge at its current level. Gasoline can go bad over the course of the season and cause damage that far exceeds the bill for a new tank of fuel.