Steve Jones Agency Manager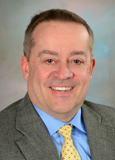 KFB Insurance Agent Since 2007
Steve has been a resident of Oldham County since 1998. He and his wife, Amy, have two sons that graduated high school from South Oldham High School where they were involved with sports. Steve continues to support South Oldham High Sports as a spectator and contributor to the South Oldham Booster Club. He and his family attend Phos Community Church.
Steve takes pride in serving his clients and his community as an agent with Kentucky Farm Bureau Insurance. He strives to be a reliable and accessible source for answers to your insurance questions. As an insurance professional, his goal is to help provide peace of mind to all of his clients. Give Steve a call today to see the advantage of having an agent in your community who is committed to meeting your needs!
How can Steve Jones help you today?
Life's Blueprints: A KFB Insurance Blog
Frozen water can wreak havoc on metal or plastic pipes, no matter their strength. According to the Insurance Institute for Business and Home Safety, a 1/8th inch crack in a pipe can spew up to 250 gallons of water a day!
Homeowners impacted by strong storms may find themselves in need of contractors to repair damaged homes or clean up fallen debris. When major storms hit, it is not unusual for "storm chasing" contractors to arrive on the scene looking for work. Hiring these contractors can be risky.
While salt is good for the roads, it can be very bad for the cars on those roads. That magical substance used for de-icing can also de-paint your car.