Hickman County Agency
Our Hickman County Agency is Ready to Meet All Your Insurance Needs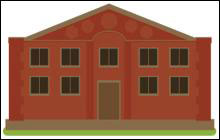 Kentucky Farm Bureau is the #1 property and casualty insurance provider domiciled in the Commonwealth of Kentucky. With local agents, our members enjoy an unmatched level of dedication and service. KFB's rates are affordable and our local claims service is quick and efficient. Call or come in today and let us show you the Kentucky Farm Bureau Insurance difference.
Our Holiday Schedule will be as follows:
Thanksgiving: Thursday, November 24th = Closed
Friday, November 25th = Closed
Christmas: Friday, December 23rd = Closed
Monday, December 26th = Closed
New Year: Monday, January 2nd = Closed
Meet Our Insurance Agents
How can the Hickman County Agency help you today?
KFB Spotlight
December 9, 2016

A healthy export market is highly important to all U.S industries and agriculture is no exception. Agricultural exports from this country are expected to be in the $127 billion range for 2016 and higher in 2017 at a projected $133 billion.
December 2, 2016