Daris Spencer Agent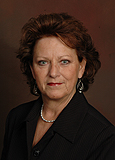 KFB Insurance Agent Since 2007
Hello, my name is Daris Spencer, your local insurance agent. I have been with Kentucky Farm Bureau for seven years now, with a total of 27 years of insurance experience. I am a Hart County native, and it is my pleasure to serve this county and its residents. Call me today, to discuss your personal insurance needs. I will help you make sure you and your assets are protected with the correct level of insurance coverage.
In the event of a loss, you can count on Kentucky Farm Bureau Insurance to help you through it. Our local claims office and adjusters are close by when you need them. We pride ourselves in providing excellent and fast customer service, and are always here when you need us!
Call me today for a free, no-obligation quote.
How can Daris Spencer help you today?
Life's Blueprints: A KFB Insurance Blog
Do you know who would be financially responsible for your belongings if your apartment caught on fire or was broken into? If you think that your landlord is on the hook for your stuff in the event of a catastrophe — think again.
Do you ever wonder how your loved ones would fare should something ever happen to you? If someone depends on you financially, life insurance is a topic you shouldn't avoid?
Drones come in all shapes and sizes and range anywhere from a $50 toy to a multi-million dollar military tool. While there are hundreds of uses for drones, read on for some of the main ones.