Daris Spencer Agent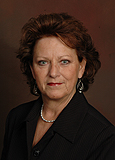 KFB Insurance Agent Since 2007
Hello, my name is Daris Spencer, your local insurance agent. I have been with Kentucky Farm Bureau for seven years now, with a total of 27 years of insurance experience. I am a Hart County native, and it is my pleasure to serve this county and its residents. Call me today, to discuss your personal insurance needs. I will help you make sure you and your assets are protected with the correct level of insurance coverage.
In the event of a loss, you can count on Kentucky Farm Bureau Insurance to help you through it. Our local claims office and adjusters are close by when you need them. We pride ourselves in providing excellent and fast customer service, and are always here when you need us!
Call me today for a free, no-obligation quote.
How can Daris Spencer help you today?
Life's Blueprints: A KFB Insurance Blog
As you ready your family for the summer adventures ahead, don't forget to prep your home for your absence. Put your mind at ease by following these eight tips to prepare your home for summer vacation.
Parents and caregivers have the ability to make lifesaving differences when buckling young ones in for a trip.
According to the Environmental Protection Association (EPA), the average American family uses more than 400 gallons per day at home – and 70 percent of that is water used indoors.