Daris Spencer Agent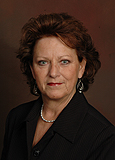 KFB Insurance Agent Since 2007
Hello, my name is Daris Spencer, your local insurance agent. I have been with Kentucky Farm Bureau for seven years now, with a total of 27 years of insurance experience. I am a Hart County native, and it is my pleasure to serve this county and its residents. Call me today, to discuss your personal insurance needs. I will help you make sure you and your assets are protected with the correct level of insurance coverage.
In the event of a loss, you can count on Kentucky Farm Bureau Insurance to help you through it. Our local claims office and adjusters are close by when you need them. We pride ourselves in providing excellent and fast customer service, and are always here when you need us!
Call me today for a free, no-obligation quote.
How can Daris Spencer help you today?
KFB Insurance Learning Library
If you're not properly prepared, a flat tire can quickly pump the brakes on your road trip high, leaving you stranded on the side of the road instead of purposefully parked on a sandy beach.
When it comes to the motorist-cyclist relationship, remember that it's a two-way street! A mutual respect between drivers and bicyclists must exist for each type of traveler to arrive at their destination safely.
Check out these extension cord do's and don'ts for National Electrical Safety Month.