Director of Claims for KFB Insurance, George Bates, and Boyle County Farm Bureau member, Bennie Gilbert, anxiously await their close-up.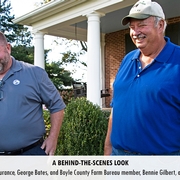 History Channel's "It's How You Get There"
Join Sam Nehme, Julian Taylor, and Jenn Barlow as they journey across the country experiencing a variety of exciting transportation modes such as trucks, cars, motorcycles, ATVs, boats, jet skis, and air travel vehicles. In each episode you'll find witty banter, competition and wagers, adrenaline and, of course, a little learning along the way.
Meet the crew
Julian Taylor, host
If there's one thing UK-native Julian V. Taylor knows, it's motorcycles. After spending nearly 20 years at the helm of various automotive publications, Julian has brought his wealth of knowledge to "It's How You Get There." Always one to crack a joke, Julian makes sure the whole crew is having fun on their way to the newest destination. As long as it's on two wheels or four, Julian is always up for the next fun adventure on "It's How You Get There."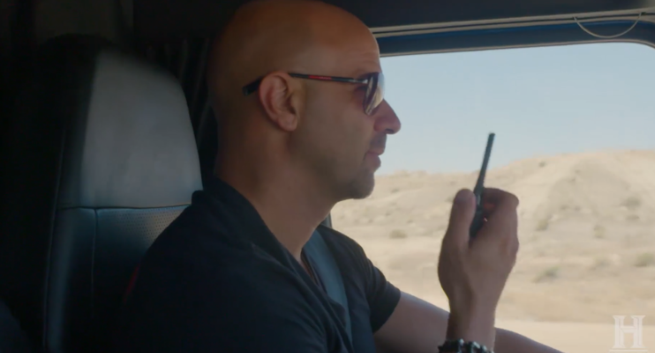 Sam Nehme, host
Sam Nehme is the owner of a Group of motorsports/power sports dealerships serving South Florida. He has five dealer locations that sell Honda, Yamaha, Kawasaki, Suzuki, Polaris, BRP Sea Doo, Spyder, Can-AM, BMW, and Scarab Boats. In his spare time, he races Jet Skis — and not just any racing, but world championship racing. (He is currently leading the world points count in his category with just two races left in the season!) Sam commutes to work in a Kenworth big rig, so this guy knows motors of all sizes and loves to drive them all.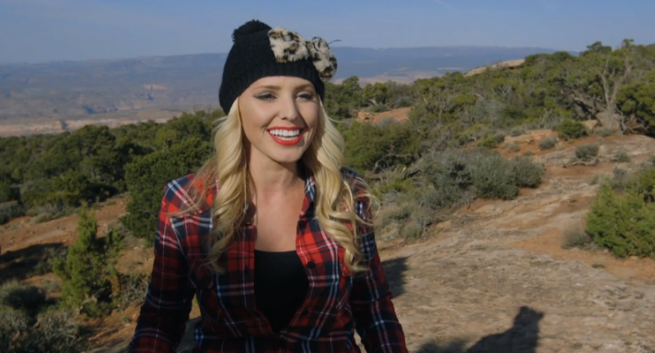 Jenn Barlow
Jenn Barlow's passion for motorsports has taken her all around the world to some of the most iconic sites in the automotive industry. After appearing as a guest during season one of "It's How You Get There," the Emmy Award-winner has been added to the crew full time! Don't let her good looks fool you either — if it has wheels and a motor, you can bet Jenn knows everything about it. Catch her giving the boys a run for their money this season in "It's How You Get There."
Promotional music video

Can you spot two of Kentucky Farm's Bureau's very own in this "It's How You Get There" music vidoe? (Hint: Scroll to the 2:30 mark!)
Click here to check out the show on Amazon Prime!