It's How You Get There


Kentucky Farm Bureau Insurance was recently featured in History Channel's scripted reality television show, "It's How You Get There." The episode debuted Sunday, Dec. 2.
The premise of the show is as follows: Three stars (Julian Taylor, Sam Nehme, and Jenn Barlow) journey across the country looking to indulge in each region's specialty mode of transportation (think Jeeps in Moab, Utah, or ATVs in the Appalachian Mountains). For this trio, it isn't so much where they go; instead, it's all about how they get there.
So what exactly does Kentucky Farm Bureau have to do with any of this? Quite simply, it was a unique marketing opportunity that the company couldn't pass up. "The producer of the show called us and explained that they were going to be in Kentucky and were looking for a local insurance company to write into the script," said Dan Smaldone, Director of Communications at KFB Insurance. "The value for us was immeasurable from an advertising and marketing perspective. Through our involvement in the show, we were able to help tell the story of why insurance is important. This was a unique way to positively represent our brand and state not only within Kentucky's borders, but across the entire U.S. as well."
The storyline
For the Kentucky-based episode of "It's How You Get There," Sam and Julian hit the state's beautiful, winding back-roads in a pair of heavy-duty extended cab trucks. (Due to prior obligations, Jenn sat this episode out). During their joy ride, Julian becomes distracted by his oversized cowboy hat and crashes his Ford F-150 into a local farmer's fence.
That's where KFB comes into play. The farm just so happens to belong to Bennie Gilbert — a KFB member on the show AND in real life. The Gilbert family's property, Rhodesia Farms, was selected for the show due to its picturesque setting in central Kentucky. Long story short, Bennie calls up his insurance agent, who quickly arrives on the scene to ease the group's anxieties. The agent is played by George Bates, a Claims Director at KFB Insurance.
In the meantime, Bennie tells the bickering stars that they'll need to earn their keep on his farm to repay him for the damage to his fence, facetiously issuing Julian and Sam a good ol' fashioned field-mowing competition.
We don't want to give away too much in case you haven't watched the episode yet, but seeing these two city slickers hop into the Gilberts' pair of John Deeres for the first time is quite a sight.

TV magic
The majority of the episode was shot in and around the Gilbert's property on Oct. 9. The crew often used a drone to capture breathtaking footage aerial footage of the Kentucky countryside. The family was gracious enough to offer their beautiful farmhouse as a base for the crew, going so far as to open their doors for meals, bathroom breaks, and equipment charging.
Squeezing in a variety of scenes and shots was a sun-up to sun-down affair that ended with a homemade meal prepared by Terry Gilbert herself. The production team, which is based in Miami, was thankful for the Kentucky hospitality and a little taste of home-cooking.


If you missed this episode, keep an eye out for season two of "It's How You Get There," scheduled to drop on Amazon Prime Video in the spring of 2019.

History Channel's "It's How You Get There"
Join Sam Nehme, Julian Taylor, and Jenn Barlow as they journey across the country experiencing a variety of exciting transportation modes such as trucks, cars, motorcycles, ATVs, boats, jet skis, and air travel vehicles. In each episode you'll find witty banter, competition and wagers, adrenaline and, of course, a little learning along the way.
Meet the crew
Julian Taylor, host
If there's one thing UK-native Julian V. Taylor knows, it's motorcycles. After spending nearly 20 years at the helm of various automotive publications, Julian has brought his wealth of knowledge to "It's How You Get There." Always one to crack a joke, Julian makes sure the whole crew is having fun on their way to the newest destination. As long as it's on two wheels or four, Julian is always up for the next fun adventure on "It's How You Get There."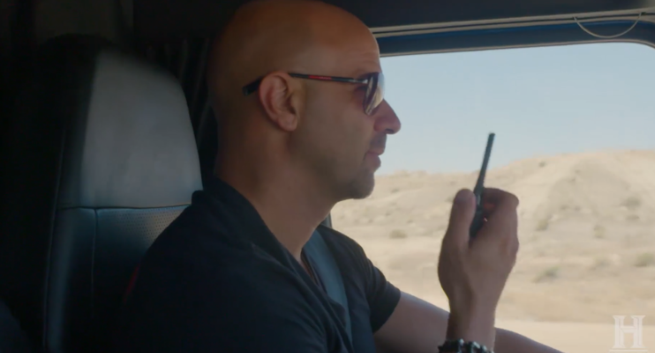 Sam Nehme, host
Sam Nehme is the owner of a Group of motorsports/power sports dealerships serving South Florida. He has five dealer locations that sell Honda, Yamaha, Kawasaki, Suzuki, Polaris, BRP Sea Doo, Spyder, Can-AM, BMW, and Scarab Boats. In his spare time, he races Jet Skis — and not just any racing, but world championship racing. (He is currently leading the world points count in his category with just two races left in the season!) Sam commutes to work in a Kenworth big rig, so this guy knows motors of all sizes and loves to drive them all.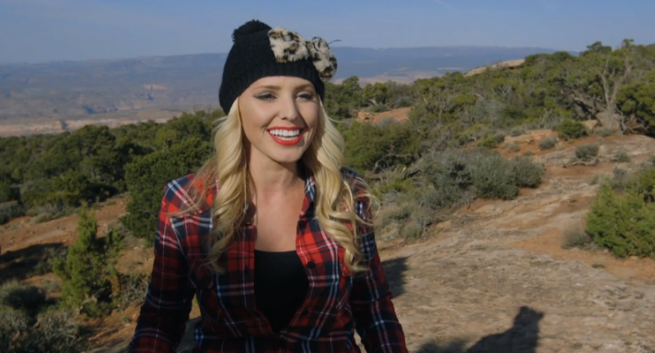 Jenn Barlow
Jenn Barlow's passion for motorsports has taken her all around the world to some of the most iconic sites in the automotive industry. After appearing as a guest during season one of "It's How You Get There," the Emmy Award-winner has been added to the crew full time! Don't let her good looks fool you either — if it has wheels and a motor, you can bet Jenn knows everything about it. Catch her giving the boys a run for their money this season in "It's How You Get There."
Promotional music video

Can you spot two of Kentucky Farm's Bureau's very own in this "It's How You Get There" music vidoe? (Hint: Scroll to the 2:30 mark!)
Click here to check out the show on Amazon Prime!