Kentucky Farm Bureau policy development process continues, nearly 300 members head to nation's capital
Posted on Feb 20, 2017


Louisville, KY (February 20, 2017) – Kentucky Farm Bureau's (KFB) volunteer leaders continue the organization's grassroots policy development process this month as they head to Washington, D.C., with their list of 2017 national priority issues and a willingness to serve as "The Voice of Kentucky Agriculture." The group, consisting of nearly 300 KFB members from more than 60 different counties, has scheduled a series of strategic discussions with Kentucky's Congressional Delegation during the last week of February to examine issues facing agriculture and rural communities in the Commonwealth.

"Traveling to Washington, D.C., empowers our grassroots leaders and gives them the opportunity to meet their member of Congress one-on-one," said Joe Cain, KFB's Commodity Division director and coordinator of the meetings with Kentucky's Congressional Delegation. "Establishing that kind of relationship with your representative is especially beneficial – for both sides – when issues arise."

County leaders will be briefed on the current political environment in Washington by the staff of KFB and American Farm Bureau Federation on Monday, February 27. As the group prepares to meet with its Congressmen and Senators the following day, Dale Moore, Executive Director, Public Policy for the American Farm Bureau Federation will talk about national legislative priorities for Agriculture. U.S. Senator Pat Roberts, Chair, Senate Committee on Agriculture, wil be updating Kentucky farm families in attendance on national farm policy and the process of reauthorizing a new farm bill.

A full day of interaction with Kentucky's political leaders in Washington, D.C., begins at 7:30 a.m. on Tuesday, February 28, with a breakfast at the Grand Hyatt Washington. Both of Kentucky's U.S. Senators – Mitch McConnell (R) and Rand Paul (R) – and all six of the U.S. Representatives from Kentucky – Andy Barr (R), James Comer (R), Brett Guthrie (R), Thomas Massie (R), Hal Rogers (R), and John Yarmuth (D) – have been invited to address the KFB group during the breakfast, offering updates on the work being done in our nation's capital. KFB's delegates will have the opportunity to directly share the interests of Kentucky's rural and agricultural livelihood with their elected leaders after the breakfast.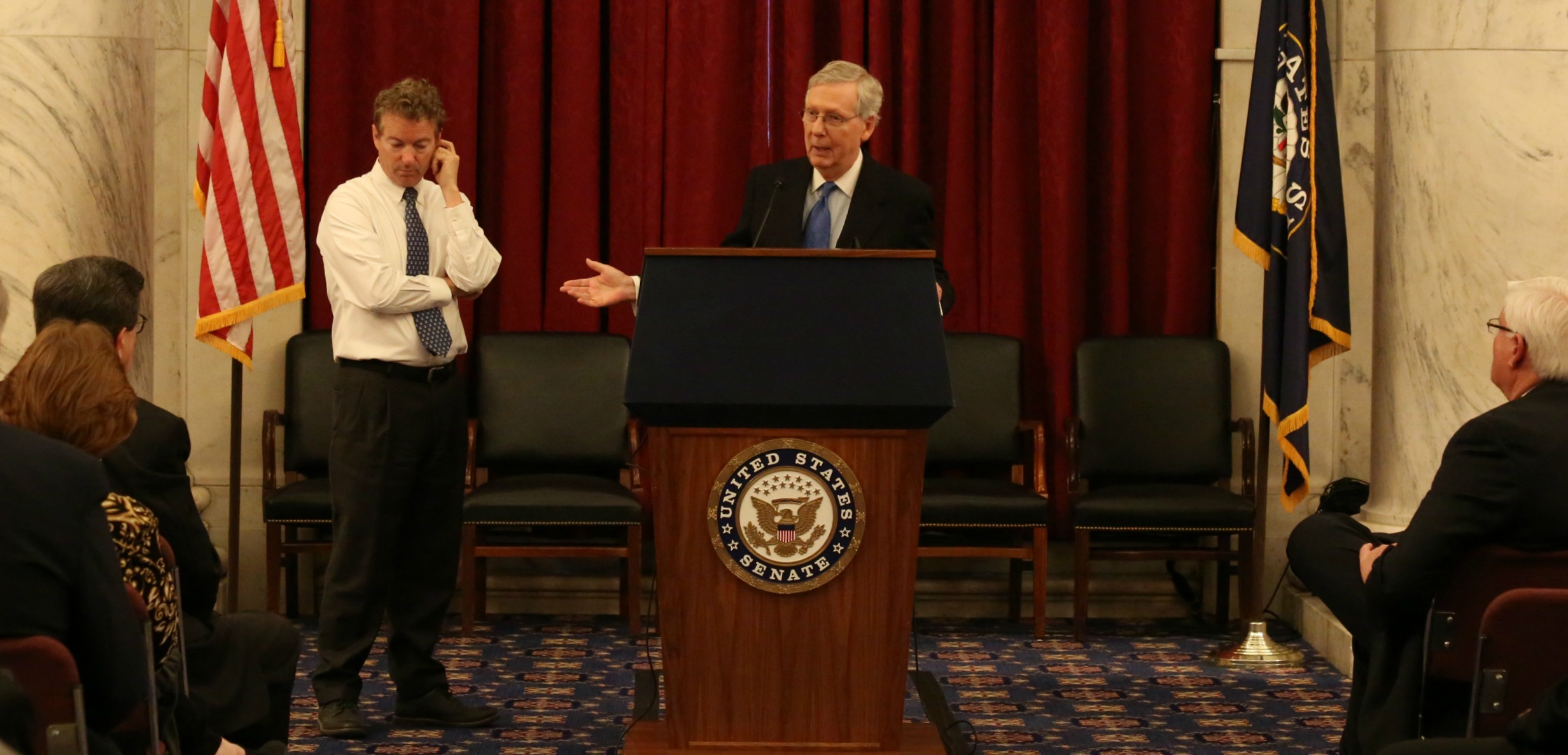 "Our Congressional Tour not only provides Kentucky Farm Bureau members with a deeper understanding of the inner workings of Washington, but it also allows them to share their concerns about how the decisions and policies made in D.C. impact agriculture and rural life back home," said Cain.
Each of Kentucky's Congressmen has reserved time to meet individually with the KFB leaders from their home districts after the KFB breakfast. Senators McConnell and Paul will also reconvene with the group later in the day for a question-and-answer session and a lengthier discussion on their work and efforts in Washington.
EDITOR'S NOTE: These events are closed to the public, but members of the media are invited to attend. At the time of this release, the elected officials listed above were confirmed to attend, but schedules and appearances are subject to change. To schedule an interview, contact B. Todd Bright at (502) 495-5197.
PHOTO AVAILABLE TO DOWNLOAD:
To download the high-resolution photo that accompanies this story, click here.