Ann Luckett, CSR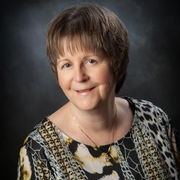 Ann Luckett is a member of the support staff at Union County Farm Bureau. Ann has more than 20 years of service in the insurance industry and specializes in customer relations. We are very proud of the service Ann delivers to the members of Union County Farm Bureau!
Life's Blueprints: A KFB Insurance Blog
Frozen water can wreak havoc on metal or plastic pipes, no matter their strength. According to the Insurance Institute for Business and Home Safety, a 1/8th inch crack in a pipe can spew up to 250 gallons of water a day!
Don't let life changes lead to gaps in your insurance coverage.
Have you ever wondered what to do with dead batteries, broken electronics, and burnt out light bulbs? Read on to find out which common household items often wrongfully end up the trash – and what you should do with them instead.