Ann Luckett, CSR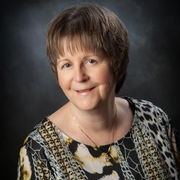 Ann Luckett is a member of the support staff at Union County Farm Bureau. Ann has more than 20 years of service in the insurance industry and specializes in customer relations. We are very proud of the service Ann delivers to the members of Union County Farm Bureau!
Life's Blueprints: A KFB Insurance Blog
Early examples of distracted driving studies go back as far as 1963, when scientist John Senders took to the roads blindfolded – all in the name of research.
The auto industry has taken notice of distracted driving. Some tools have already been invented to curb the effects, while other technologies are quickly developing from budding ideas to larger-than-life innovations.
Cellphone blocking technology removes the temptation of distracted driving altogether by prohibiting calls or texts while a vehicle is in motion.