Ann Luckett, CSR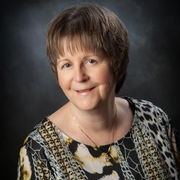 Ann Luckett is a member of the support staff at Union County Farm Bureau. Ann has more than 20 years of service in the insurance industry and specializes in customer relations. We are very proud of the service Ann delivers to the members of Union County Farm Bureau!
Life's Blueprints: A KFB Insurance Blog
Do you ever wonder how your loved ones would fare should something ever happen to you? If someone depends on you financially, life insurance is a topic you shouldn't avoid?
It's harvest time in the Bluegrass State! That means Kentucky drivers are pretty likely to encounter slow-moving farm equipment on the roadways.
Do you know who would be financially responsible for your belongings if your apartment caught on fire or was broken into? If you think that your landlord is on the hook for your stuff in the event of a catastrophe — think again.