Ann Luckett, CSR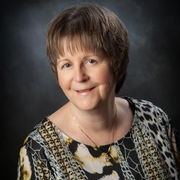 Ann Luckett is a member of the support staff at Union County Farm Bureau. Ann has more than 20 years of service in the insurance industry and specializes in customer relations. We are very proud of the service Ann delivers to the members of Union County Farm Bureau!
Life's Blueprints: A KFB Insurance Blog
According to the National Insurance Crime Bureau (NICB), catalytic converter thefts have seen a significant increase across the country since March of 2020, the start of the global COVID-19 pandemic.
In 2021, 23 children across the United States died from heatstroke in unattended cars.
For millions of working Americans, employer-provided life insurance is a valuable perk. However, it may not provide enough coverage for your loved ones after you're gone. Check out this article for information on when it may be necessary to purchase additional coverage.