Sam Benham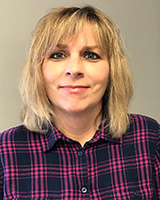 Sam Benham is the newest staff member at Meade County Farm Bureau. She was born and raised in Meade County and says there is no place she would rather be. Sam looks forward to building relationships with the customers in the area and helping them in any way she can. Be sure to welcome her to the Farm Bureau family when you see her!
Life's Blueprints: A KFB Insurance Blog
Is your little one going back to school or starting school for the very first time? Be sure to school them on proper bus stop etiquette!
Children are 70 times more likely to get to school safely while on the school bus as opposed to riding in a car.
A record number of children died in hot cars in 2018.