Megan Lemaster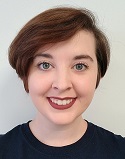 Megan Lemaster joined the Farm Bureau family in 2016. When she's not working, Megan enjoys spending time outside with her daughter. She also has several animals and enjoys hunting, fishing, and hiking. Megan is an avid church goer and enjoys singing with her family in the choir. She is always carrying a tune and loves to make everyone laugh. Come by your Harlan Farm Bureau and Megan will help you with a smile!
Life's Blueprints: A KFB Insurance Blog
According to the National Insurance Crime Bureau (NICB), catalytic converter thefts have seen a significant increase across the country since March of 2020, the start of the global COVID-19 pandemic.
In 2020, 24 children across the United States died from heatstroke in unattended cars.
Parents and caregivers have the ability to make lifesaving differences when buckling young ones in for a trip.