Megan Lemaster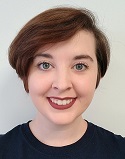 Megan Lemaster joined the Farm Bureau family in 2016. When she's not working, Megan enjoys spending time outside with her daughter. She also has several animals and enjoys hunting, fishing, and hiking. Megan is an avid church goer and enjoys singing with her family in the choir. She is always carrying a tune and loves to make everyone laugh. Come by your Harlan Farm Bureau and Megan will help you with a smile!
Life's Blueprints: A KFB Insurance Blog
Thanksgiving is the peak day for home cooking fires. In 2015, U.S. fire departments responded to more than 1,700 on that day alone.
One of the biggest mistakes people make when storing a vehicle for the winter is leaving the fuel gauge at its current level. Gasoline can go bad in as little as 60 days and cause damage that far exceeds the bill for a new tank of fuel.
Although the use of asbestos has been regulated by government agencies since the 1970s, it still exists in many homes across the U.S.