Megan Lemaster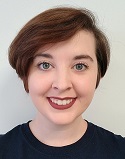 Megan Lemaster joined the Farm Bureau family in 2016. When she's not working, Megan enjoys spending time outside with her daughter. She also has several animals and enjoys hunting, fishing, and hiking. Megan is an avid church goer and enjoys singing with her family in the choir. She is always carrying a tune and loves to make everyone laugh. Come by your Harlan Farm Bureau and Megan will help you with a smile!
Life's Blueprints: A KFB Insurance Blog
74 motorcyclists died on Kentucky roads in 2020, according to the Kentucky Office of Highway Safety. In the event of a crash, wearing a proper helmet may save your life.
Cruising the backroads of the Bluegrass on a bike is a great way to experience the scenic beauty of our state. However, driving or riding on a motorcycle can also be dangerous. Safe riding requires preparation, coordination, and excellent judgment.
One of the biggest mistakes people make when storing a vehicle for the winter is leaving the fuel gauge at its current level. Gasoline can go bad over the course of the season and cause damage that far exceeds the bill for a new tank of fuel.