Vicki Bryant Elected to AFBF Women's Leadership Committee
Posted on Jan 20, 2020


Monroe County Farm Bureau member Vickie Bryant has been elected to the American Farm Bureau Federation's (AFBF) Women's Leadership Committee. The announcement came at the AFBF Annual Meeting being held in Austin, Texas.

She has served the last 19 years as Kentucky Farm Bureau's 4th District Women's Chair and just completed her third year as Kentucky Farm Bureau's State Women's Advisory Committee Chair.

Additionally, Vickie served on the Kentucky Farm Bureau Board of Directors, Centennial Committee, Safety & Rural Health Advisory Committee, and Resolutions Committee.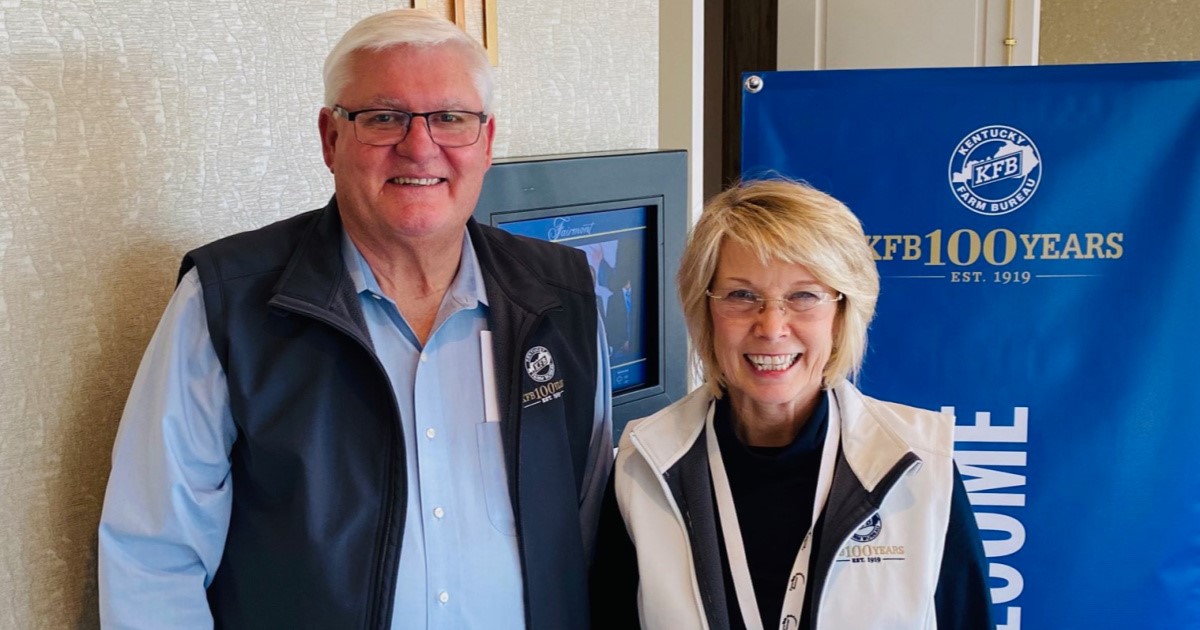 "I am very honored to be elected to this prestigious committee and look forward to serving with these great leaders from across the country," she said. "Women have long been such an important part of farming operations and in policy making efforts with Farm Bureau. I appreciate this opportunity to further my service to the organization and to our agricultural industry."
In addition to her new role, Bryant is on the Monroe County Farm Bureau Board of Directors and serves as chair of the Monroe County Farm Bureau County Health and Safety Committee.
She is also an active member of the Monroe County Republican Women's League, the Monroe County Historical and Genealogical Society, and the Monroe County Cattlemen's Association.
Bryant is an active member of her church where she serves as a Sunday school teacher and plays piano during services.
Bryant and her husband Terry are formerly dairy farmers, and now have a cow/calf operation on their 500-acre farm in southern Monroe County. They grow hay and corn, and also have been beekeepers for the past six years.
KFB President and AFBF Executive Committee Member Mark Haney said Bryant will make a great addition to the committee.
"Vickie did an outstanding job as Chair of our State Women's Advisory Committee, and I know she will do the same at the national level," he said. "We are proud of her accomplishments and look forward to the many contributions she will make on the AFBF Women's Leadership Committee."