Tresa Skaggs receives Excellence in Ag Literacy Award
Posted on Nov 30, 2017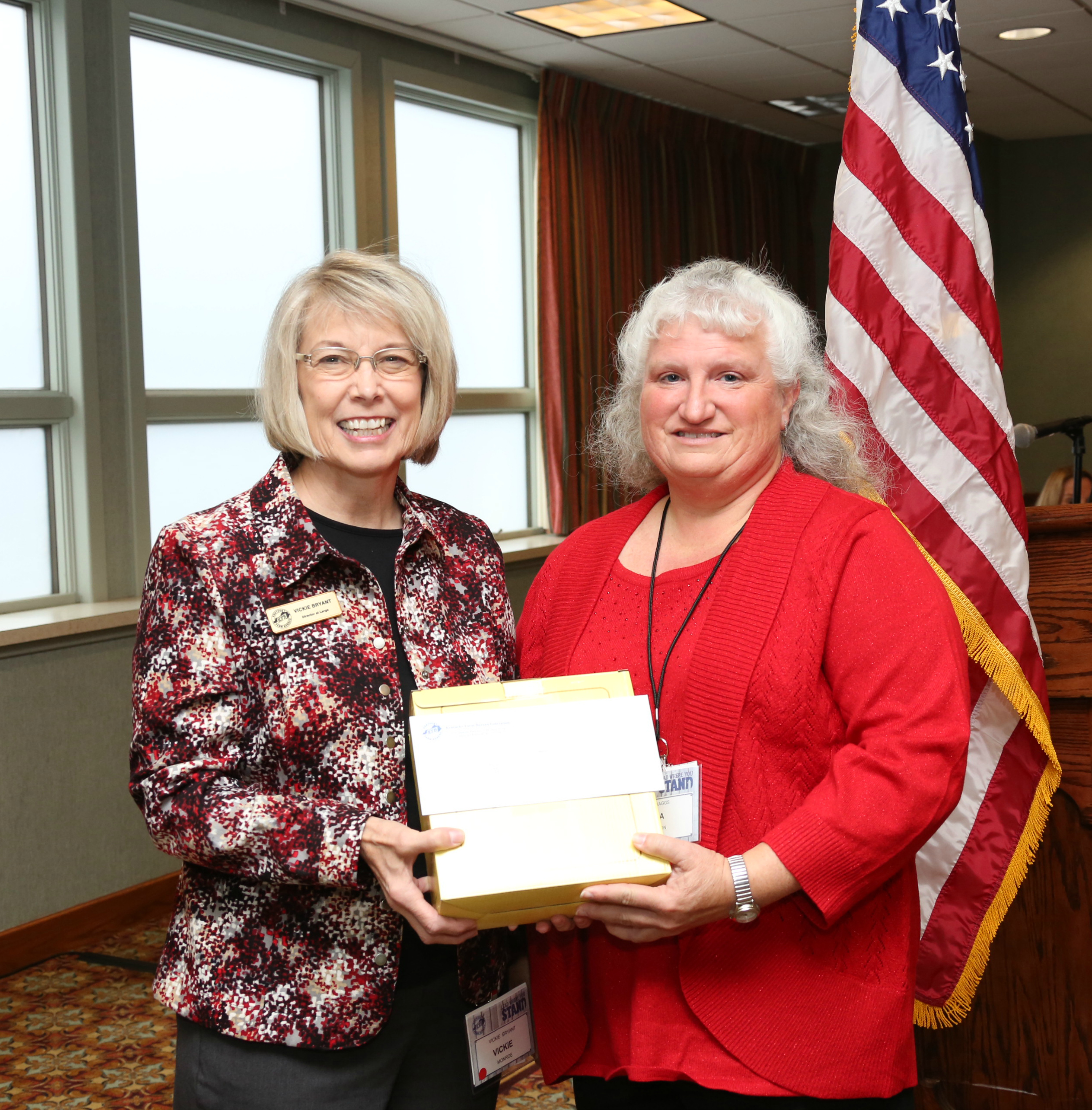 Louisville, KY (December 2, 2017) – Tresa Skaggs of Henderson County, a teacher at East Heights Elementary School in Henderson, is the recipient of Kentucky Farm Bureau's 2017 Excellence in Ag Literacy Award. The announcement was made at the organization's 98th annual meeting, held at the Galt House Hotel in Louisville.
KFB's Excellence in Ag Literacy Award recognizes and rewards teachers who excel in their efforts to incorporate agricultural concepts throughout their core curriculum. Nominations were made for a variety of pre-kindergarten through 12th grade teachers who use their classrooms to help students comprehend the value of agriculture as it impacts their personal well-being economically, environmentally and socially.
For winning the award, Skaggs received $500 cash and an expense-paid trip to the National Ag in the Classroom Conference June 26-29, 2018, in Portland, Maine where she will represent Kentucky in the national competition.
Skaggs has been teaching for 12 years and started at her current position four years ago. She incorporates agriculture into many of her classroom activities including hands-on projects, leadership initiatives, and team building events. By doing so she said her students are better able to understand the impact of American agriculture on their personal lives through these hands-on problem solving projects.
Some of those activities include making ice cream in a bag to learn how milk gets from the cow to the table; making a small greenhouse so students could witness seed germination; and a leadership program known as the "Leader-in-Me Agricultural Club, to name a few.
Skagg graduated from Murray State University with a Bachelor's Degree in Agriculture and her Master's Degree in Special Education comes from Georgetown University.
Kentucky Farm Bureau, with more than 478,000 member families statewide, is the state's largest general farm organization. Approximately 2,000 members attended KFB's 98th annual meeting in Louisville, November 29 - December 2, to recognize this year's individual and organizational achievements and adopt policy for 2018. To view all the updates released from this year's annual meeting, visit KYFBNewsroom.com.
PHOTO AVAILABLE FOR DOWNLOAD:
Download the photograph of Tresa Skaggs accompanying this story.