The Faces of H-2A
Posted on May 6, 2022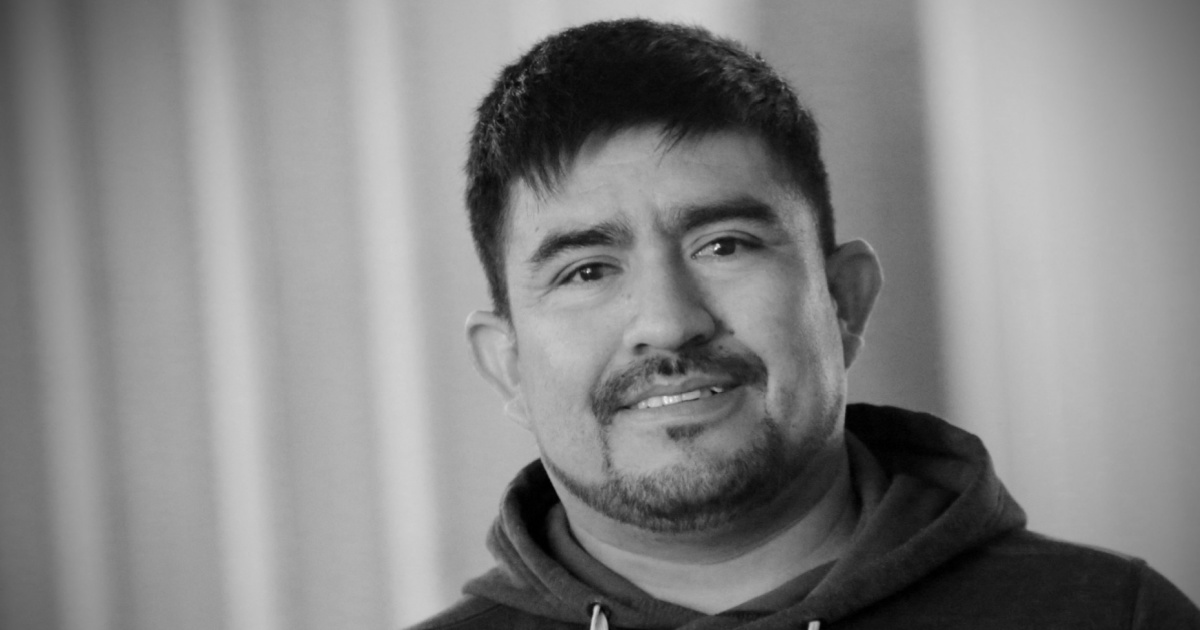 This begins a series of articles focusing on the personal stories of some of the temporary guest workers who come to this state from other countries to work in a variety of agriculture sectors in Kentucky.
The lush, quiet countryside of Green County is about to get a little busier as planting season gets underway. The sound of tractors and planters gives way only to the many voices on the farm, several of which belong to the guest workers who have become a familiar part of the farming landscape there, and on most farms across the state.
Jorge Osbaldo Mejia Ledesma is one of those voices ringing through the countryside. The agricultural worker, from the Mexican state of Nayarit, has been coming to work at Larry Clark and Sons Farm for the last 17 years.
Many of these temporary workers develop long-time relationships with their American farm families, to the point of being a part of that family during their work-stays. That is how Jorge feels about the Clarks and the farm he has grown so accustomed to over the years.
"Since I have been coming to this farm, more than anything, we have felt like a family," he said. "In Mexico, I didn't have that experience that most everyone has of a family. I had a mom, but I didn't have a father. And then I came here, and everything has been very good. "
Clark feels the same about Jorge. He said he trusts him completely to know what to do, when it comes to the farm.
"He has learned so much since he first started and now, he knows when everything has to be done and how to do it," Clark said.
Jorge said he has indeed learned a lot since he first came to the farm, especially when it comes to the tobacco crop.
"It's hard work, especially when we cut and hang the tobacco; that's the hardest," Jorge said. "But it's important work. I think that everything and everyone on this farm is important, just as much the individual as the boss, so that everything goes well on the farm."
Clark said he always emphasizes to his workforce that each one is just as vital to the success of the farm. That attitude lends itself to that feeling of all being one big family.
But as much as Jorge feels like a family member here, he has his own family in Mexico, who he misses very much while he works to provide for them in this country.
"There is great opportunity in the United States, but I miss my family when I'm here," he said. "My children are growing up and it hurts to leave my family. One is 11 and I have two others, one who is four years old and one who is a year old. It's difficult when you have a family because you want to see that they're well, and happy."
Jorge is on the Clark farm for eight months each year, as is the case for many guest workers in the H-2A program. The visa period lasts approximately 10 months or less for these workers, most of whom have left families behind in their home countries to take advantage of the jobs here.
"A lot of immigrants come here because it's a country of opportunities, but we also have priorities, and my priority is my family. My kids are the most important thing to me," Jorge said. "I want them to grow up to be good people."
He added that while coming here to work provides for his family, he has missed a lot by being away.
"More than anything, you lose a lot; the first steps of your kids, and when they begin to talk," he said. "You come here to the United States and then you're here for eight months, but when you arrive to Mexico, they don't know you. Right now, we have social media, we have FaceTime and all of that, but it's not the same."
Jorge came to the Clark farm at a young age and has enjoyed learning about agriculture. In Mexico, he worked as an electrical lineman, so the operation of a farm was something unfamiliar to him in the beginning, but he has learned well through the years.
"I was 19 when I came the first time. I was very young, and I didn't know anything," he said. "I didn't know how to drive, or how to speak English. I didn't know how to work well with things on the farm. Now, I have learned a lot of things. I've learned how to run the farm."
Clark said he can't do without his H-2A workers, like most farm families who utilize the program, and he feels fortunate to have Jorge as part of his farm family. Jorge feels the same way.
"I've been very fortunate to arrive here and for everything to be good, with friends, and I truly feel like I am part of their family," Jorge said.
Editor's note: Spanish-English interpretation provided by Camryn Clift