State board of agriculture taps Keough to serve as deputy state veterinarian
Posted on May 13, 2013


FRANKFORT, Ky. – The Kentucky State Board of Agriculture today approved Dr. Bradley A. Keough of Franklin County as the new deputy state veterinarian at the Kentucky Department of Agriculture. Dr. Keough brings to the position 15 years of experience in veterinary medicine and more than 30 years of experience in the United States military.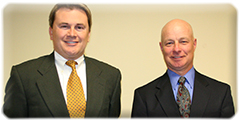 "Dr. Keough's veterinary and management experience and his commitment to public service are unmatched," said Agriculture Commissioner James Comer, who chairs the SBA. "We are honored to add him to our team at the Kentucky Department of Agriculture."
Immediately prior to his appointment as deputy state veterinarian, Dr. Keough served as president of Buffalo Trace Veterinary Services in Versailles. Before that, he served as a shelter veterinarian for the Franklin County Humane Society and as an associate veterinarian for the Animal Medical Center in Frankfort.
A major in the 445th Medical Detachment, Dr. Keough has completed three deployments in support of Operation Iraqi Freedom and Operation Enduring Freedom. He has served in numerous countries in the Middle East and Africa as well as the Dominican Republic and Peru.
"I am excited to start this new chapter in my career and grateful to the State Board of Agriculture for this opportunity," Dr. Keough said. "I hope to use my years of veterinary practice and military experience toward the advancement of agriculture and the professional and consistent management of the department."
Dr. Keough was presented to the SBA by Kentucky State Veterinarian Robert C. Stout. Dr. Keough replaces Dr. Sue Billings, who retired from the department at the end of 2012 after nine years as deputy state veterinarian. Dr. Keough and his wife, Jacqueline, have two children, and they are expecting a third child in July.
Tagged Post Topics Include: Africa, Animal Medical Center, Buffalo Trace Veterinary Services, Deputy State Veterinarian, Dominican Republic, Dr Bradley A Keough, Dr Sue Billings, Franklin County, Franklin County Humane Society, KDA, Kentucky State Board of Agriculture, Middle East, Operation Enduring Freedom, Operation Iraqi Freedom, Peru, Robert C Stout