Service and engagement can last a lifetime
Posted on Jan 14, 2013


By Ken Gordon

A mood of optimism filled the 100-plus acres of field trials and displays at a large farm show held recently. The atmosphere created by the large number of farmers attending was surprisingly upbeat when one thinks about the drought conditions that many faced in 2012.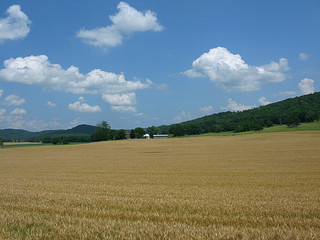 Displays featuring the latest in farm technology dotted the landscape. Field demonstrations brought crowds to see side-by-side comparisons of combines harvesting corn and soybeans. Groups of farmers would walk a safe distance behind these behemoths and sift through the debris to personally evaluate which machine delivered the best results. Like most people, farmers want to see for themselves if the expense of new equipment will deliver the value promised by the manufacturer.
Those who represented the manufacturers and staffed the displays shared the excitement about the future of agriculture and worked to engage those who were looking for the latest technologies to improve production on their farms. Whether they represented equipment manufacturers, or provided financial services or seed varieties, these men and women stand out as some of the most knowledgeable people in agriculture. It was interesting to note their approach to engaging people who visited their display. No one tried to "hard sell" any new equipment. They were more interested to learn about a particular farm and what might be the best fit for it.
Engaging potential customers is vital to the success of any business and that point was clearly illustrated after an older farmer delivered a story while at the antique equipment display. He was conveying a message about how he developed life-long loyalty to a specific brand of farm equipment. He said that he might have had a different color on his farm if the first dealer he visited had stopped sharpening a chain saw and talked with him about a new tractor.
It was in the 1940s when, as a young farmer, he had saved enough money to buy his first tractor and some implements. The first dealer he spoke with looked up from his workbench and said the equipment he wanted was "mighty" expensive. The dealer then returned to his work sharpening the saw. The farmer left and visited the other farm equipment dealer in his town and was delighted with the service he received there. After some "wheeling and dealing," he went home with a new tractor, plow, disk and planter.
The farmer reminisced that as a young boy, the school bus he rode circled a large number of acres and he dreamed of farming everything within that route. His dream came true. He said the second dealer would visit his farm a few times each year. He didn't try to sell the farmer anything on those visits, but would stop in and see how he was doing and make sure the equipment was performing as expected.
Now farming a few thousand acres, the farmer remained loyal to the dealer and to the equipment brand he used on those acres in the 1940s. He said this year he will purchase $2.5 million in new equipment. It could have been a different color if the first dealer had taken time away from sharpening a saw to engage a potential new customer.
The lesson in the farmers' story is centered on engagement. And customer loyalty is at the top of every company's list of desired outcomes of doing business, but it doesn't come without laying a proper foundation. Engagement is the cornerstone of the foundation of success. The structure is built by service. The second dealer who engaged a young farmer some 70 years ago laid a solid cornerstone that has endured.
Source: Story courtesy of American Farm Bureau Federation
Tagged Post Topics Include: Drought 2012, Farming