President's Column: Finding the Positive in Trying Times
Posted on Jul 1, 2020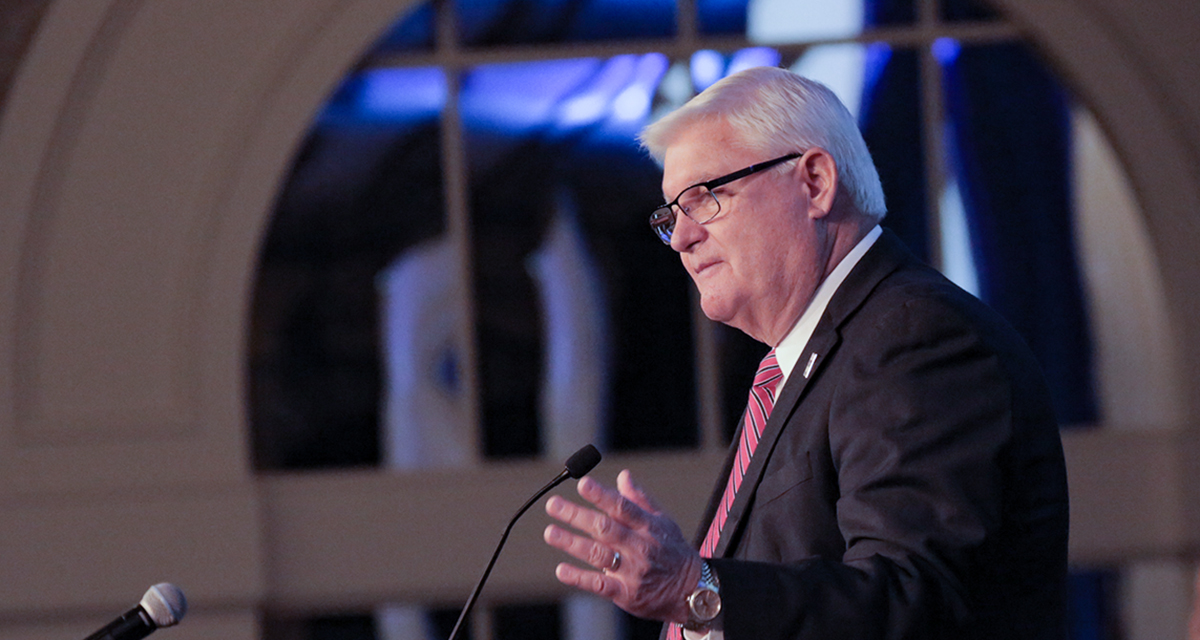 It goes without saying, but the coronavirus pandemic has made the world we live in look very different than it did just a few months ago. We have had to learn to work remotely, meet virtually, and stay six feet apart from one another.
We're using the drive-up windows at our favorite restaurants more than ever before, washing our hands way more than we ever thought we would, and trying to get used to wearing a mask whenever we go out in public.
I understand how all this can weigh on a person's mind and create a lot of anxiety. Beyond the medical issues we have seen, the economic impact of COVID-19 has proven to be more significant than anything most of us can remember.
But with all the frustration and heartache this pandemic has caused, I'd like to think we are seeing a light at the end of the tunnel. We have witnessed people and companies stepping up in big ways to help others. We've experienced the true meaning of heroes as we watch all who are essential to our well-being keep moving forward to feed us, protect us, provide medical care, and sometimes, simply lend an ear and open heart.
From an organizational standpoint, I could not have been prouder than to see Kentucky Farm Bureau Insurance donate $500,000 to the state's Hunger Initiative to help needy families. In addition to that, since so many of our vehicles are getting less use these days, the Insurance Company mailed relief checks totaling $21 million to our auto policyholders.
That one action alone brought countless notes, cards, text messages and emails to KFB thanking us for being there for our members during this time of need. These messages came from all corners of the state, and I can't tell you how grateful I am to hear from so many of you. It has truly been an uplifting experience.
We may still be in the middle of a pandemic, but we are also in the middle of the greatest state, with the greatest people of any place I know. And, I'm blessed to be a part of this great organization.
As we move forward past this trying time, I hope we remember the positivity we've witnessed and experienced in our fellow man. The love we have for each other and for this state cannot be extinguished, no matter how difficult things may get. That light at the end of the tunnel does exist, and we are getting closer to it every day.
I would like to give a special thanks to our farm families throughout the Commonwealth. You have weathered this storm with great tenacity, and have continued to work, and plant, and grow the food we must have to survive, often with the odds not in your favor.
When this all began, agriculture was identified as one of the country's essential industries. When this is all over, let's remember that, and thank a farmer every time we have a meal. It wouldn't be possible without them.
May we all work together, even if it is six feet apart, to stay healthy, happy, and safe as we head out of this coronavirus pandemic and into better days ahead.