President's Column: Come Visit the Kentucky State Fair
Posted on Aug 12, 2019


By the time Kentucky Farm Bureau was founded as an organization in 1919, the Kentucky State Fair was already celebrating its 17th birthday, officially. But the fair has roots that date back to 1816, making it one of the oldest fair celebrations in the country.

Because of its rich heritage, our state fair is also one of the best of its kind, anywhere. But it's easy to take something like that for granted by living here and being a part of this great event year after year. We've grown accustomed to having such a wonderful state fair.

We have become used to the fact that each year, all things good about and from Kentucky, show up at our state fair to delight us, to educate us, to feed us, and to make us proud to be Kentuckians. We have come to expect that.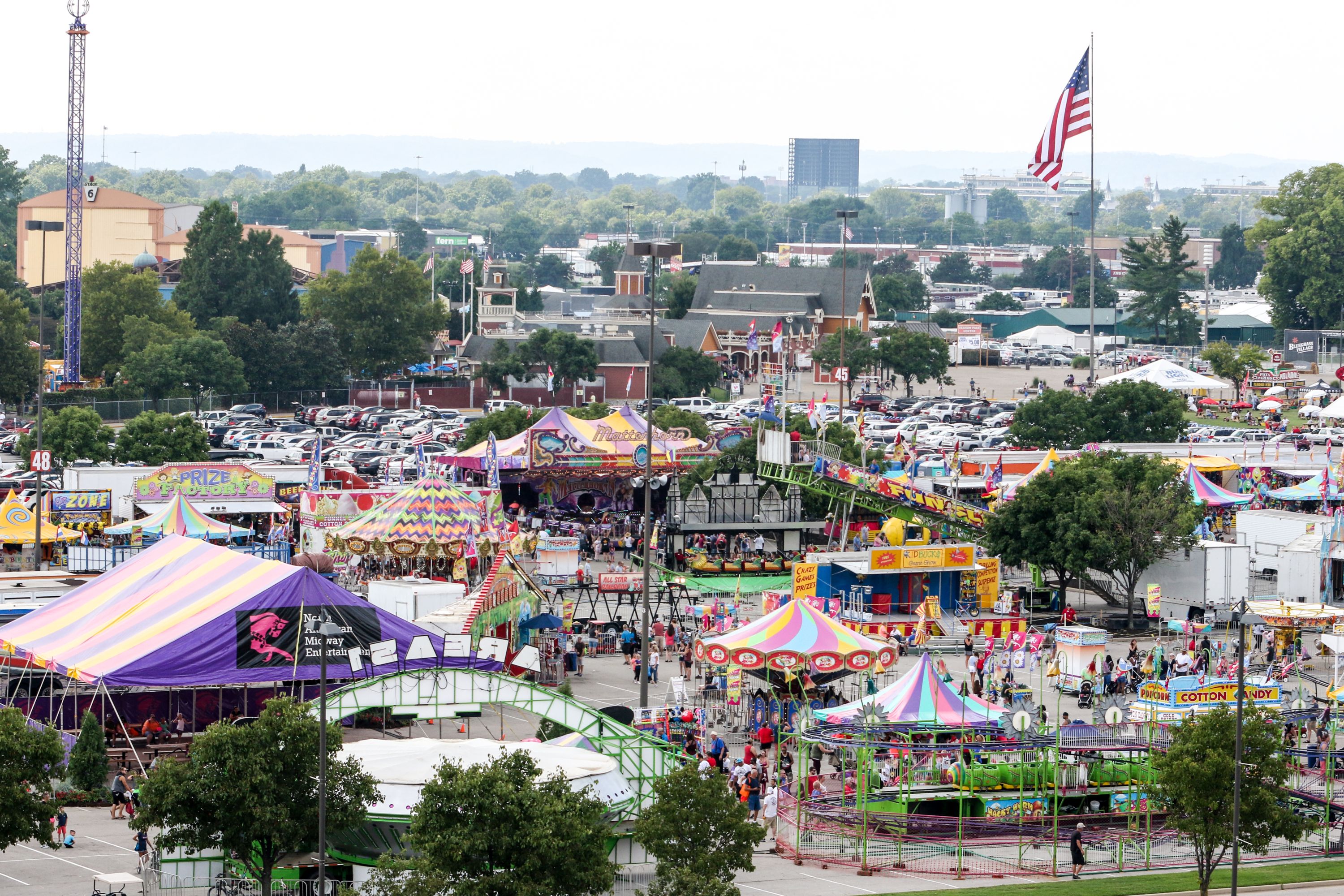 And each year, we are not disappointed. I really can't remember the very first state fair I went to as a child, but I can tell you that each year I get that child-like excitement inside when I come to the fairgrounds that first day and enjoy the opening Commodity Breakfast.
I wait in anticipation, as always, when those champion country hams are being judged. I marvel at the exhibits brought by the thousands of young people representing the many student organizations in the state.
I get goose bumps each and every year during the auction of the grand champion country ham during the KFB Country Ham Breakfast. I visit with old and new friends each year walking through the Pride of the Counties exhibits.
Last year was the first for the AgLand display and it was a huge hit. I can't wait to see it again. We also saw the traditional Sale of Champions become the Championship Drive showcasing dozens of youth showing their livestock.
I can't help but tap my foot to the numerous musical venues found around the fair, including KFB's Annual Gospel Music Showcase. And I love to see the beautiful show horses strut around Freedom Hall.
But of all the things to see and do around the fair each year, I love seeing Kentucky agriculture on display at every turn. And I take pride in our organization being such a big part of this event.
This fair, as is the case with many other state fairs, got its start as being a premier event to show agriculture at its best, and that hasn't changed throughout its life. There may be different carnival rides and entertaining shows from year to year. But the foundation of this great event lies within the rural communities that are represented every August.
I hope you will take time to visit the Kentucky State Fair this year and enjoy all that is good in the Commonwealth. Oh, and don't forget to stop by and visit with Freddy Farm Bureau. He's looking forward to it, too.
Mark Haney, President
Kentucky Farm Bureau