President's Column: Affordable Broadband is vital to rural communities
Posted on Nov 5, 2017


It's amazing to me to see how the marketplace has changed thanks to the growth of online shopping and the Internet in general. Many surveys are conducted each year to gauge this growth and study just what products people are purchasing from their computers or smart phones.

You can buy anything from eggs to automobiles, pay your bills or apply for a loan all from the comfort of your own home. Some estimates show half of the country's buying population has done so through these technological means.

With that said, if this trend is expected to continue and grow for our farm families, the issue of broadband coverage gaps must be addressed.

The best way to look at this situation is to think of broadband coverage as part of the overall infrastructure needs in specific areas of the state or across the country. In order to maintain forward progress in rural development efforts, the idea of good roads and solid transportation venues is never in doubt.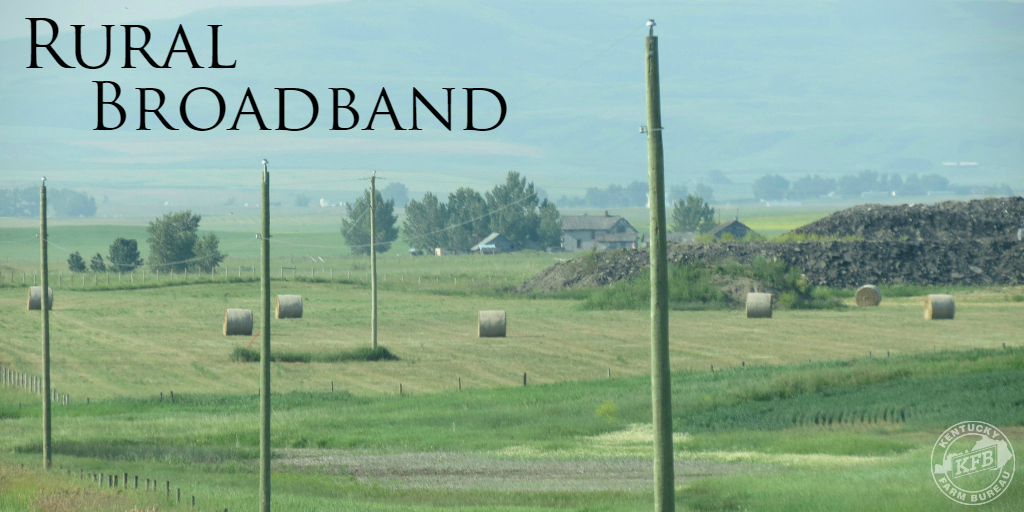 Broadband coverage however, should be looked at no differently when recognizing its value to the rural development picture.
From a business prospective, I could not operate my family market nearly as efficiently without adequate broadband connectivity. Most of the local farm markets across the state have made an effort to accommodate their customers as more and more of them use credit and debit cards to make purchases. We must have that optimum connectivity in order to make those transactions safely and efficiently.
Many of our producers also rely on the internet to make sales in other parts of the state, the country and even around the world. As technology has advance to allow us this opportunity, the need for adequate broadband coverage becomes a necessity not a luxury.
From a crop production perspective, it's important to realize how valuable advanced technology is to producers throughout the growing season. The dependence on organized data collected from the use of GPS mapping in precision agriculture and yield monitoring devices, for instance, has grown to the point we really can't do without that technology. Sufficient broadband coverage is critical to collect, analyze and disseminate this information in an efficient manner.
While it may sound simple, gaining dependable broadband service isn't always easy to supply in rural areas. The availability of fast, reliable broadband has been elusive in some of Kentucky's farm communities. There have been several efforts to improve availability and we need these initiatives to keep up with demand.
But any lapse in this much needed accessibility is not just an inconvenience for individuals wanting to utilize the internet, but to all small businesses in rural areas that depend on adequate connectivity to operate.
The bottom line is this, access to adequate, affordable broadband is not only vital to farm families and rural businesses but for overall economic growth and ultimately quality of life. If we had approached the rural electric system like we are approaching rural broadband, a lot of Kentucky would still be in the dark.