KFB's ag investment at the state fair
Posted on Sep 10, 2015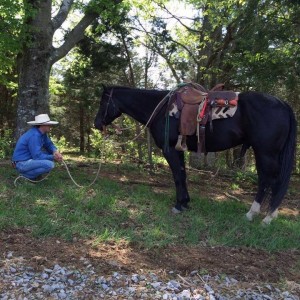 Kentucky Farm Bureau's involvement in the Kentucky State Fair helps lead us once again to a successful and ag-educational fair.
I, along with my fellow Leadership Enhancement for Agricultural Development (LEAD) classmates, had the privilege of attending KFB day at the state fair. What a great time! We started early with the ham breakfast and auction. As always, I'm blown away by the people drawn into these events. I'm very proud to have such an outstanding group of people helping me represent Kentucky agriculture. When you're as polished a group as I saw at the state fair, people notice. They notice we are not a bunch of ruff necks raising unsafe food. We are, on the other hand, the brightest food producers in the country!
KFB is a true leader in this battle. Their investment in youth is paramount to our success. I was so pleased to walk through the 4-H and FFA exhibits. Just knowing there are families out there taking advantage of these resources is super encouraging. That's why the support of KFB is so important. We are grooming the next generation, and we will see them become leaders in our organization someday. Let's all help to usher them in and support these great educational experiences like the Kentucky State Fair.
Tagged Post Topics Include: 4-H, Auction, FFA, Ham, Ham Auction, Ham Breakfast, Kentucky State Fair, LEAD, Leadership Enhancement for Agricultural Development, State Fair, Travis Newman