KFB's Outstanding Youth Go to Washington
Posted on Mar 21, 2019


Young people bringing their own perspective as advocates at the national level

Lauren Rowlette of Madison County and Marcus Wiseman of Clark County were named 2019 Outstanding Farm Bureau Youth during the KFB Annual Meeting held last December. As part of that honor, the two were given the opportunity to attend this year's Congressional Tour to experience the organization's efforts to advocate at a national level.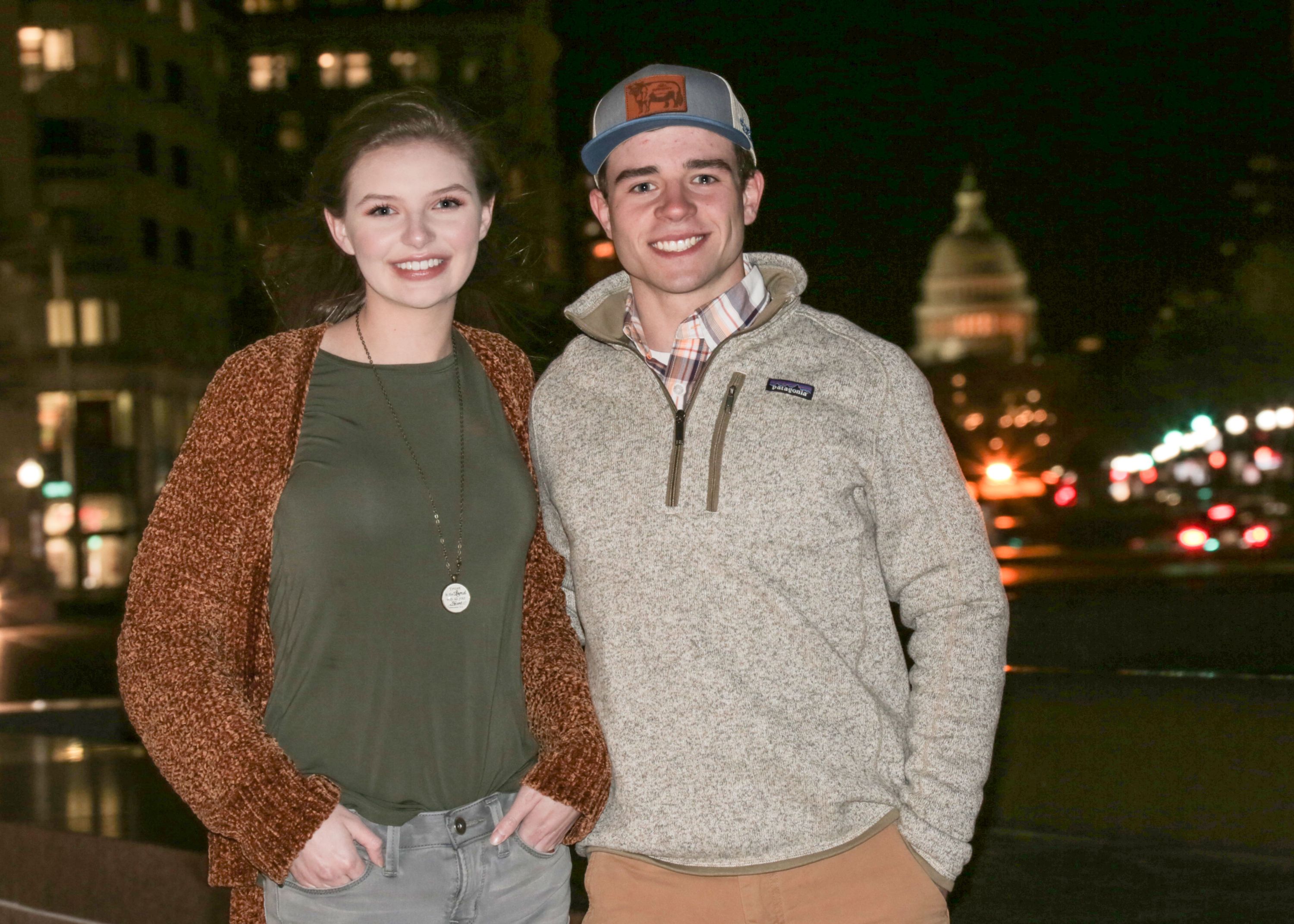 Providing learning opportunities for young agriculturalists has long been a priority for KFB, and both Rowlette and Wiseman said they feel it's important for their generation to take advantage of every chance they get to make their voices heard.
Rowlette, who was making her first trip to Washington, said in being a part of this Farm Bureau group, she saw members taking the opportunity to bring up important issues to lawmakers, ultimately having an impact on these issues.
"To have an opportunity such as this and be in a place where legislative leaders will hear what you have to say, it's just been an awesome experience," she said.
Rowlette also noted that many different skills can be learned by being involved in the agriculture industry.
"It's estimated that the average American is two to three generations removed from the farm. So, it's vital, especially for our younger generation, to develop the skills that are taught through agriculture such as commitment, responsibility, and being educated about real-world topics," she said. "Agriculture is not just about feeding the world, but it's about building who we are as people, gaining characteristics you can't always get from other careers."
In discussing what issues are important to her, Rowlette said there's no doubt that today's modern technology is very important to agricultural production. But there are still many in the ag industry utilizing more traditional methods of production. She feels there is room for both.
"There are those farmers who are more traditionalists when it comes to farming and are not utilizing some of the advanced technology available, for whatever the reason. Making connections between those traditional agriculturalists and those utilizing the more technology-driven methods of production is important," said Rowlette. "Many farming operations are still small in size and the need for more advanced technology isn't as great as perhaps that needed on a larger farm."
Wiseman, who has been to Washington once before, said he's known at school as the "kid" who gets up early every morning to feed cattle and comes to school with smelly boots.
"They tease me a little about it, but they also respect it. I've had several kids at school tell me how much they appreciate what I do because it helps to feed them," he said. "And if I can bring that much attention to my friends at school, it makes me want to work harder to get out there and tell other people that what we do as farmers is good, and we are here for them."
Wiseman said, from an issues standpoint, there are many concerns in the ag industry including those with the dairy business and current-day burley tobacco growers.
"It's harder to make money in those two industries today, as well as agriculture in general. But there are also opportunities such as with industrial hemp," he said. "Being in Washington, as a Farm Bureau member, it's important to be here to talk to legislators about our needs on the farm."
Wiseman added that having a support system such as Farm Bureau at the state and national levels is important to farmers, especially for farmers his age.
"I know at my age, if something goes wrong, I always want to call my mom. In agriculture, if something goes wrong, you have Farm Bureau to call on," he said. "And if you can compare any organization to your mom, you know they have to be a good group.