KFB Candid Conversation with Dr. John Newton | Engage With Your Lawmakers
Posted on Feb 15, 2022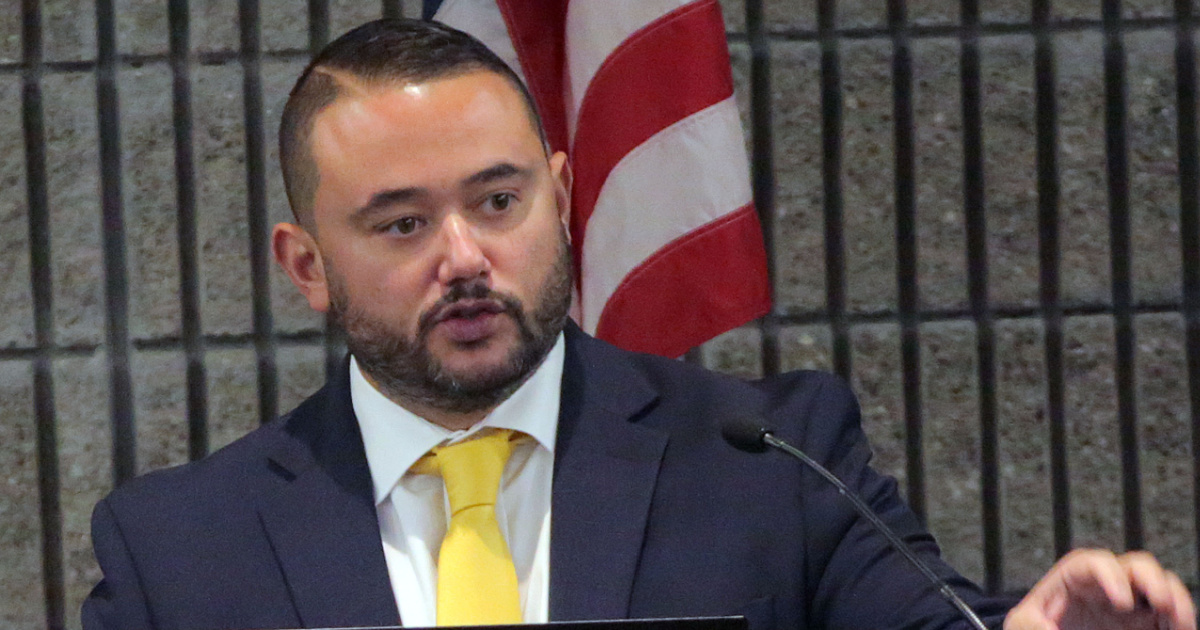 KFB Candid Conversation presents a discussion about the topical issues related to KFB priorities, the agricultural industry, and rural communities, in a question and answer format. In this column, Dr. John Newton, chief economist on the Senate agriculture committee for Ranking Member, U.S. Senator John Boozman (R-AR), and former chief economist for the American Farm Bureau Federation (AFBF), discussed current issues related to the farm economy. Newton participated in breakout sessions during this year's AFBF conference.
How does it feel to be back at an AFBF annual meeting?
Well, Farm Bureau is family, quite literally. I think American Farm Bureau and all the state Farm Bureaus are like family. So, it's good to be back. It's good to see everybody and it's nice to be in person.
Having worked for AFBF, what is the like bringing that background to your current position?
The grassroots policy development process of Farm Bureau is second to none. It's great to be here watching it in person. I have heard, a number of times since coming to the Hill, senators are always asking where Farm Bureau is on issues. They want to know where farmers and ranchers, in their states, are on important issues that impact agriculture. This grassroots policy development process carries a lot of weight on Capitol Hill, as does the reputation of Farm Bureau.
From your perspective, how important is the advocacy side of Farm Bureau?
It's certainly very important to engage with your lawmakers. As AFBF President Zippy Duvall said (in his opening remarks to the convention), get outside your fencerow, tell your story, help lawmakers understand why things like Waters of the US, and the rewriting of that, could be devastating for your farm. Talk to lawmakers about what changes to the cattle markets may do to your operation. Talk to them about the priorities of farm income protection programs, conservation programs. We need to listen to our stakeholders. That's how we do our job on Capitol Hill is knowing what our stakeholders need and communicating with them on a regular basis. So, it's very important, when they're back home, to be engaged and talking with your elected officials.
Speaking of advocacy, Farm Bureau has been vocal on keeping tax regulations that are favorable to agriculture. That was a hot topic of discussion last year. Where are we, currently on some of these tax issues?
We didn't see changes to the estate taxes or stepped up basis in legislation that that passed out of the House. But I don't think it's over. If you look at the Wharton School of Business, they scored "Build Back Broke" at over $4 trillion in new spending. If you continue these entitlement programs, the Congressional Budget Office has them at over $4 trillion in new spending. We create these social safety net cliffs, and if this legislation were to be enacted, you've got to pay for those things. After the five years, when some of the (exemptions contained in this legislation) would expire, and if you want to continue those, they need to find new ways to raise revenue. They've shown us the blueprint. The stepped-up basis, and the estate tax changes are what they look at as ways to raise revenue.
You refer to it as "Build Back Broke," but for our readers who may not have heard that reference before, it is the "Build Back Better" legislation that we hear so much about. It looks as though that bill, as a whole, is not going any further, but if it does, is there anything at all in it that is advantageous to agriculture?
While there's $90 billion in that package for forestry, and climate smart agriculture, and ag research, and rural issues, they didn't talk with a single Republican, they didn't talk to a single farmer about how to best use that money. What happened with this piece of legislation is it bypassed regular order. The Democrats, through budget reconciliation, can pass this with a simple majority. Agriculture is bipartisan. There's agriculture in every state. The ag committee has a 200-year history of being bipartisan. This process was far from it. It's a flawed process.
What about the infrastructure bill that recently passed Congress and was signed into law? Farm Bureau backed this bill. What does it mean for agriculture?
When you look at physical infrastructure, broadband, roads and bridges, that's why this legislative package was able to get bipartisan support, because you had the physical infrastructure components of it. There are some other infrastructure pieces that are not necessarily physical infrastructure in that legislation and the amount of money in that package was also a concern. But at the end of the day, rebuilding our crumbling roads and bridges, that's how we're going to reach 96 percent of the people, who are outside our borders, with our commodities, and that's how we're going to bridge the digital divide.
With South American countries being some of our biggest competitors when it comes to gaining world markets for our agricultural producers, it is often been told that the biggest advantage the U.S. has is our infrastructure, even as it is. If South American infrastructure needs are met in the future, it is "game-on" in the global agriculture market?
Well, it's already game on. When you look at production out of South America, it continues to increase every single year. They've got short season varieties, so they can have a second corn crop. Their yield on soybeans match our yields on soybeans. That's why it's so important that we continue to make our infrastructure investments, because they're making investments in infrastructure, too. Our infrastructure investments will help us remain competitive and remain the best at what we do in terms of raising crops or caring for livestock.
What are some of the other big ag-related issues that are prevalent in Washington, right now?
A hot topic of conversation at the convention, and it's one that's a hot topic of conversation on Capitol Hill, is cattle marketing issues. We've seen the supply chain challenges that we saw in 2020 due to COVID, where we had labor concerns at our meat processing plants and we had excess supplies of market ready animals. So, there's real interest on Capitol Hill at trying to do something to address the concerns from farmers on cattle market issues. We need to be smart about that. I think overregulation could be detrimental to the cattle industry. But we're doing our homework. Senator Boozman has asked us to reach out to academics, get good quality research that tells us how proposed legislation in cattle markets will impact producers, then we'll give that information to the senators, and let them make a decision on how we proceed with cattle markets. Obviously, we need to get back to bipartisanship. We also need to start having oversight hearings on farm bill priorities. In terms of as we move forward closer to 2023 in this administration, it's important to talk about the priorities, talk about what you need, engage with your lawmakers, because as we've seen, through this pandemic, food security is critically important, and the farm bill helps provide that food security.
So often when administrations change we see roll backs of certain regulations such as the Waters of the U.S. Where are we right now with these types of roll backs?
It feels like a lot of the regulatory gains or wins that we made the last four years are being rolled back on us now, whether it's the Waters of the U.S., or renewable fuel standard issues, or dealing with crop protection tools. Those regulatory achievements are being rolled back. I think that's where, again, it's important to communicate with this administration on why, for example, we need access to or why the Waters of the U.S. needs to respect a farmer's ability to plant a crop, to get a crop in the ground. So, engaging with those folks in the administration, helping them understand agriculture is part of our responsibility.
Labor, or lack of is another issue farm families have been dealing with. Where are we on this issue from a legislative standpoint?
That's, obviously, a very politically sensitive issue. What I'll tell you is we're tracking these labor issues. You have 10.5 million jobs across the U.S. economy that are open. You have 6.3 million unemployed people in this country. We have a historically tight labor market. That non-access to labor is impacting all sectors of the U.S. economy. It's one of the reasons why we've seen inflation at a 40-year high. Labor is something that is critically important. We're obviously tracking it. But when it comes to immigration issues, that's a tougher issue to crack. I think this is something where we have to find bipartisan solutions, and work across the aisle to see how we can address our immigration concerns and needs.
Another topic we are hearing a lot about deals with climate change. What's the best thing that farmers can do when it comes to that subject, and especially in conversations with our lawmakers?
Farm Bureau's been doing this for quite a while now. That's telling a positive story of what you're doing to care for the soil, care for the water, care for your livestock. There is a significant amount of education that needs to occur so that folks understand that our resources are what farmers and ranchers depend on. Now, Mother Nature, as we've seen, can be a pretty tough business partner. We've seen that through having to pass several ad hoc disaster packages on Capitol Hill, the latest one for the 2020 and 2021 crop years, to help producers. There's talk on Capitol Hill on whether or not we need a package for this most recent round of tornadoes that you referenced. But one thing is certainly important, and that is to use the tools that are available through USDA's Risk Management Agency, use crop insurance, so that in the event of a catastrophic weather event, you have access to quickly talk to your crop insurance agents, get indemnification for any damage that may have occurred. Then we can be innovative. Potentially, there are ways, either through the farm bill or through RMA, to develop new risk management tools that can address extreme and volatile weather events, and their impact on props and livestock.