KFB Candid Conversation: Brittany Howard, Miss Rodeo USA
Posted on Jun 23, 2017


KFB Candid Conversation presents a discussion about the topical issues facing the agricultural industry in a question and answer format with a member of the agricultural community. In this column, Brittany Howard talks about becoming the first Miss Rodeo USA from Kentucky and how agriculture has played a big part in her life.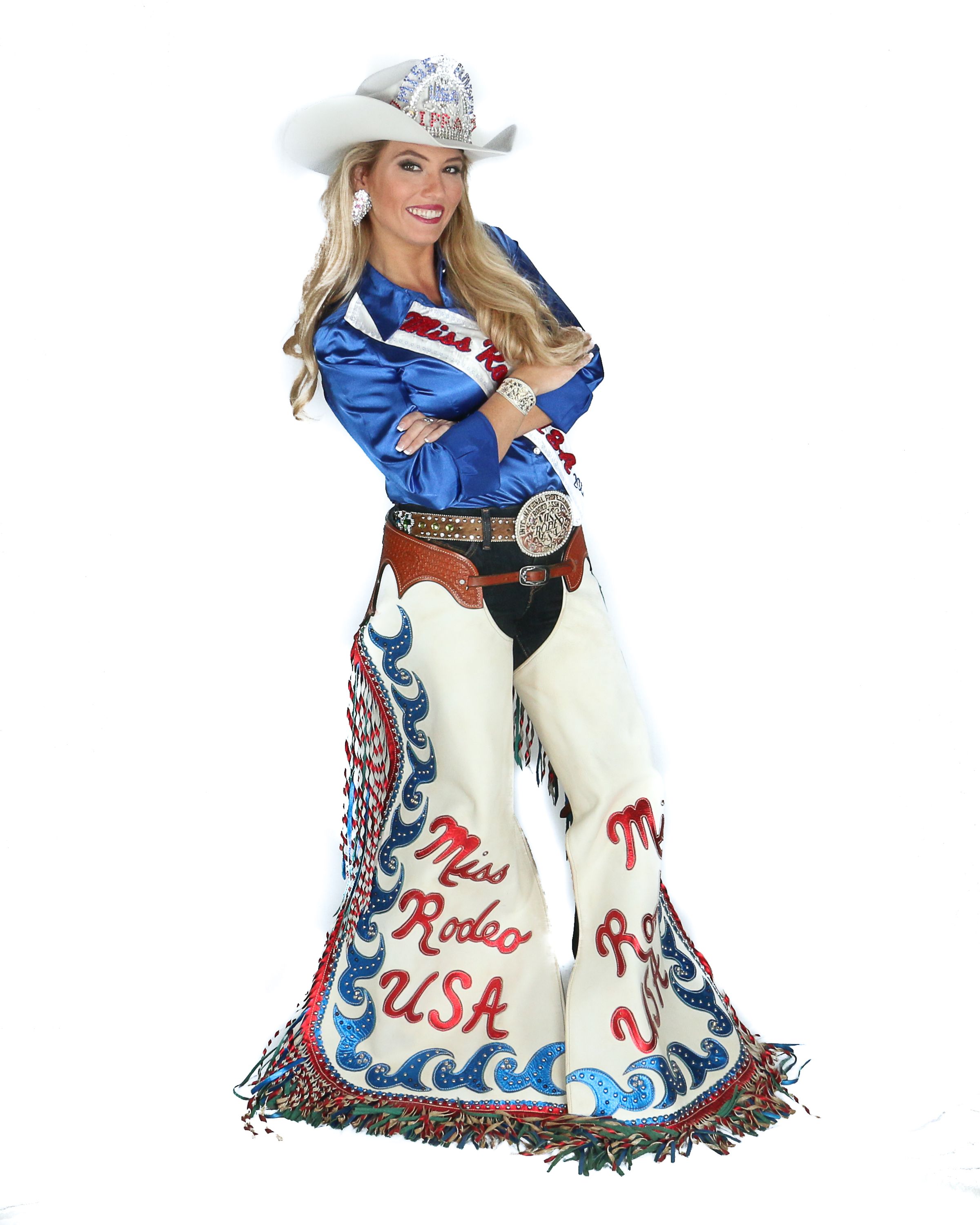 How did you come to be Miss Rodeo USA and what does that mean?
My interest in rodeo began during the time I was in college at Murray State University when I participated on the rodeo team. I became their rodeo queen in 2013 and that opened the door for the rest of the rodeo queen pageants. I gained another title this past year as Miss Sunbelt Rodeo Queen, a representative of "North America's Premier Farm Show" in Moultrie, Georgia. I went on from there to join the Miss Rodeo USA Pageant. It has really inspired me because I enjoy working with horses and proudly carrying the American flag at each rodeo. I will travel throughout the year representing the International Professional Rodeo Association, promoting my platform of "Stay Focused on the Ride," and representing the greatest sport on dirt. I was crowned January 15 in Oklahoma City and it is a one-year reign. And in the 51 year history of the pageant, I am the first from Kentucky to win the honor.
In addition to the rodeo side of agriculture, what other background do you have in the ag sector?
I am a licensed veterinarian technologist (LVT) or what I call an animal nurse. I graduated from Murray State University in 2014 with a Bachelor's of Science in Agriculture degree. I majored in the Animal Health Technology Program that teaches students both large and small animal medicine. I have become well-rounded in farm life, for sure, in this job. While in high school, I was really big into 4-H and FFA participating as an officer in 4-H and in leadership activities in FFA. I spent many years in 4-H and truly believe that the skills I learned in those years have been influential in my abilities today. I gained leadership, confidence, and speaking skills, all of which that I use every single day as Miss Rodeo USA. Aside from my present life, I grew up in a rural area and always enjoyed being outside. I loved to visit my grandparents and go ride around the farm in different equipment with my Granddad. Harvesting time was always a good time of the year because that meant I got to ride in the combine! My father, Mickey Howard, is also in the agriculture field so I was no stranger to helping out as a kid. I spent many times riding along with dad in the fields while he did custom application of fertilizer for clients. Growing up in the agriculture field was perfect for me and I am so blessed to be able to be a part of it today.
What are some of the things you do in your job as a veterinarian technologist?
As a Licensed Veterinary Technologist, I am educated in both large and small animal medicine. Through the four- year program at Murray State, I became educated in how to collect blood from all farm animals, small animals, and some exotics. I also perform daily tasks such as client education, assist in surgery, monitor anesthesia, perform dental prophylaxis, take radiographs, give vaccines and other various injections, and perform many laboratory skills. With my career, I look forward to going to work every day because it is not just a job, but where my passion with animals resides.
What are your plans after your reign comes to and end?
My year as Miss Rodeo USA 2017 will be over mid-January of 2018. When that time comes, I look forward to be able to return home to continue practicing as a LVT in Kentucky. I plan to continue my education and obtain my Master's Degree in Agriculture. I do have an interest in pursuing a career in the veterinary pharmaceutical sales industry. One of the great things about the Miss Rodeo USA Pageant is the winner receives scholarship money to advance their education and I am thankful for this opportunity to do so.
What is it like to be Miss Rodeo USA?
I'm living the dream right now. I've met so many wonderful people who are helpful and excited that I am in their town to promote the rodeo. I may come in up to seven or eight days before a rodeo to help promote and market it, to meet with many of the sponsors and make school visits and take part in community activities. I also educate people on the importance of setting goals and achieving your dreams with my platform of "Staying Focused on the Ride". I will travel more than 100,000 miles this year plus a trip to Australia. It keeps me busy but I love every second of it! I am so honored and blessed with the opportunity to represent the IPRA and the western way of life. I've been given one year to experience a lifetime's worth of memories through traveling and meeting new extraordinary people. I don't plan to waste a second!
How important has agriculture been to you in all the many things you do right now?
Looking back on my life and upbringing in agriculture, I see how agriculture has positively impacted my life. My love for horses has led me many places including college at Murray State and joining their college rodeo team. My first queen title was Miss MSU Rodeo Queen in 2013 and that opened my eyes to the "queen world." Since then I have held another title just this last year in Moultrie, GA as their Miss Sunbelt Rodeo Queen. I represented not only rodeo, but the Sunbelt Ag Expo. The connection between rodeo and agriculture go hand in hand and it's wonderful to see both sides of the industries. Agriculture is still a major part of my life in all my travels as Miss Rodeo USA. Rodeo is a western way of life that I am thankful to have had the opportunity of a lifetime to represent it as Miss Rodeo USA.