Kentucky Leopold Conservation Award Seeks Nominees
Posted on Jan 7, 2019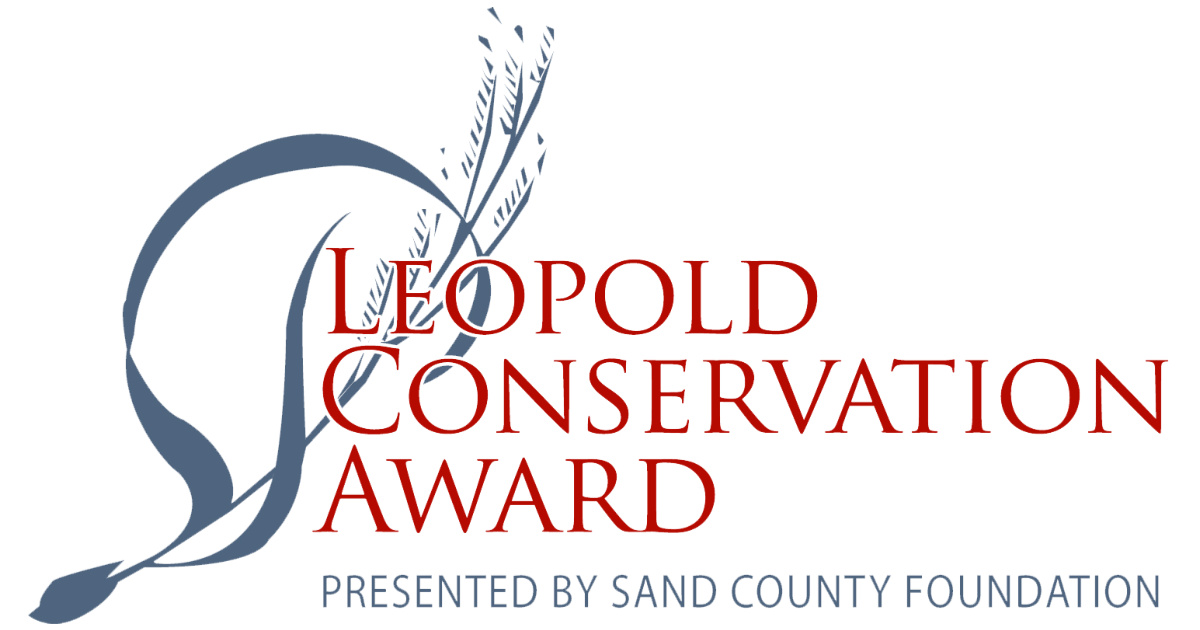 FRANKFORT, KY. - Know a Kentucky farmer or forester who goes above and beyond in the care and management of natural resources? Nominate them for the 2019 Kentucky Leopold Conservation Award®.
Sand County Foundation, the nation's leading voice for conservation of private land, presents the Leopold Conservation Award to private landowners in 14 states for extraordinary achievement in voluntary conservation. In Kentucky, the $10,000 award is presented with the Kentucky Agricultural Council and the Kentucky Association of Conservation Districts.
Given in honor of renowned conservationist Aldo Leopold, the award recognizes landowners who inspire others with their dedication to land, water and wildlife habitat management on private, working land. In his influential 1949 book, "A Sand County Almanac," Leopold called for an ethical relationship between people and the land they own and manage.
Nominations may be submitted on behalf of a landowner, or landowners may nominate themselves. The application can be found at: https://sandcountyfoundation.org/uploads/Kentucky-CFN-2019.pdf
The application deadline date is April 1, 2019. The committee prefers application materials to be sent electronically. To do so, please e-mail materials to colemansteve51@gmail.com.
Materials may be mailed to:
Leopold Conservation Award
c/o Franklin County Conservation District
103 Lakeview Court
Frankfort, KY 40601
The 2018 recipient of the award was Trunnell Family Farm from Utica.
The Kentucky Leopold Conservation Award is made possible thanks to the generous support and partnership of Kentucky Agricultural Council, Kentucky Association of Conservation Districts, Kentucky Farm Bureau Federation, Kentucky Department of Agriculture, Kentucky Corn Growers Association, Kentucky Department of Fish and Wildlife Resources, University of Kentucky College of Agriculture, Food and Environment, Kentucky Woodland Owner's Association, Kentucky Tree Farm Committee, Kentucky Cattlemen's Association, AgriBusiness Association of Kentucky, Kentucky Pork Producers, The Nature Conservancy in Kentucky, and the U.S Department of Agriculture's Natural Resources Conservation Service.
For more information on the award, visit www.leopoldconservationaward.org.
# # #
ABOUT THE LEOPOLD CONSERVATION AWARD
The Leopold Conservation Award is a competitive award that recognizes landowner achievement in voluntary conservation. The award consists of $10,000 and a crystal depicting Aldo Leopold. Sand County Foundation presents Leopold Conservation Awards in California, Colorado, Kansas, Kentucky, Missouri, Nebraska, North Dakota, Oklahoma, Pennsylvania, South Dakota, Texas, Utah, Wisconsin and Wyoming.
ABOUT SAND COUNTY FOUNDATION
Sand County Foundation inspires and enables a growing number of private landowners to ethically manage natural resources in their care, so future generations have clean and abundant water, healthy soil to support agriculture and forestry, plentiful habitat for wildlife and opportunities for outdoor recreation.
KENTUCKY AGRICULTURAL COUNCIL
The Kentucky Agricultural Council is a 501(c)(3) organization consisting of some 80 agricultural organizations representing all sectors of Kentucky agriculture. The membership is composed of commodity groups, state and federal agricultural organizations, agricultural trade organizations and the state's institutions of higher education that serve Kentucky agriculture. The KAC functions as an umbrella group and hub for its members, disseminating information and promoting coordination among all agricultural organizations and sectors. Since 2006, the KAC also has served as the "steward of strategic planning" for the future of Kentucky agriculture and Kentucky's rural communities. www.kyagcouncil.net.
KENTUCKY ASSOCIATION OF CONSERVATION DISTRICTS
The Kentucky Association of Conservation Districts is 501(c)(3) organization consisting of Kentucky's local conservation districts and watershed conservancy districts. KACD encourages the exchange of information relating to the administration and operation of conservation districts and watershed conservancy districts; to affect cooperation between districts and agencies and organizations concerned with any and all phases of soil and water conservation; to promote the welfare of conservation districts and watershed conservancy districts and the people therein; and to maintain strong and active membership in both KACD and the National Association of Conservation Districts.
# # #