Kentucky Farm Bureau Hosts 2019 Legislative Preview Meeting
Posted on Nov 7, 2018


Kentucky Farm Bureau (KFB) leaders and commodity executives from across the state gathered for a legislative preview meeting on November 7, 2018 at the KFB headquarters in Louisville, Kentucky.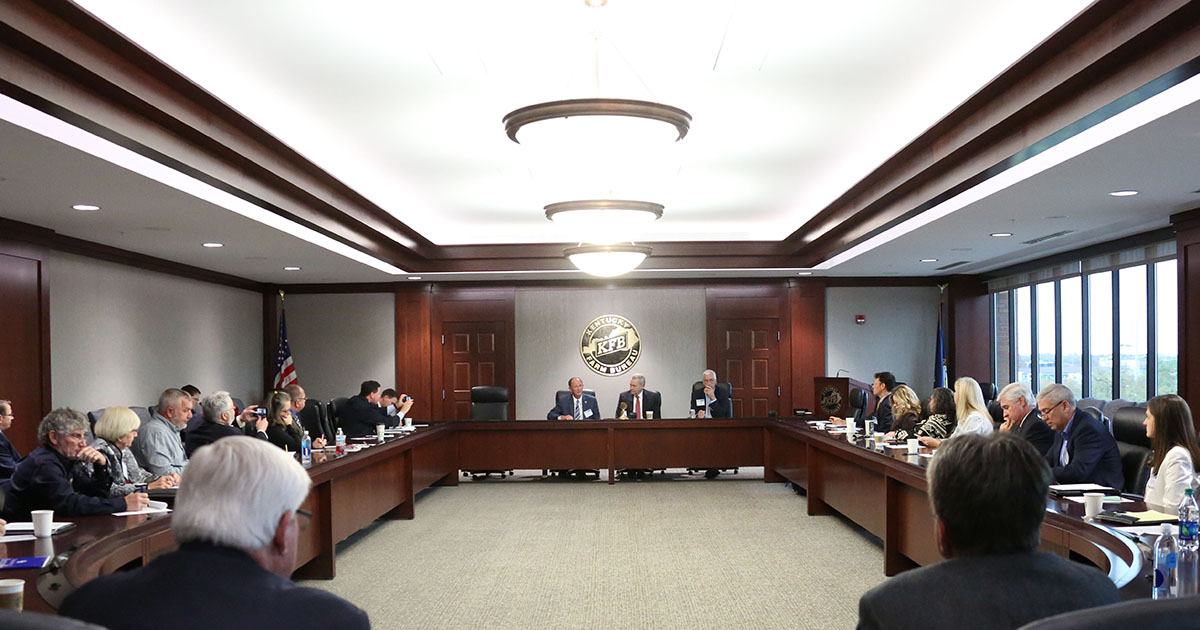 The group of more than 30 individuals representing agriculture commodity groups came together to discuss several ag-related topics and the many legislative needs and concerns of farmers and rural communities throughout the Commonwealth.
Following the meeting and discussion of the commodity executives, Kentucky Senate Agriculture Committee Chairman Paul Hornback (R-Shelbyville) and House Agriculture Committee Chairman Richard Heath (R-Mayfield) provided a legislative preview for the upcoming 2019 session of the Kentucky General Assembly. They also addressed questions from attendees on a variety of topics from tax reform to improved broadband services in rural areas of the state.
The KFB leaders and commodity executives were then joined by representatives from the offices of Senate Majority Leader Mitch McConnell, Senator Rand Paul, Congressman Brett Guthrie and Congressman John Yarmuth who gave an overview of issues from a national perspective, including the impending Farm Bill legislation.
Mark Haney, President of Kentucky Farm Bureau, stated "This meeting provided a wonderful opportunity to share information between elected officials and leaders of the many agricultural commodities groups in the Commonwealth. No matter their size, location or type of farming operation, KFB serves all of Kentucky's farm families. The session preview is a great opportunity to focus on the legislative needs and concerns of our members."