Kentucky Farm Bureau celebrates National Farm-City Week, November 22-28
Posted on Nov 12, 2013


Louisville, KY (November 12, 2013)

–

Kentucky Farm Bureau

(KFB) joins agricultural organizations across the country to celebrate National Farm-City Week, November 22-28. This week has been set aside annually since 1955 to support educational programming that builds interdependence between rural and urban citizens.

"Many people today find themselves two, three or even four generations separated from life on the farm," said KFB President Mark Haney, "but it is important for everyone to have a solid understanding of how their food gets from the farm to the table. National Farm-City Week gives us that opportunity. It unifies the voice of the agricultural community and calls attention to the origins of the food, fuel and fiber products we enjoy."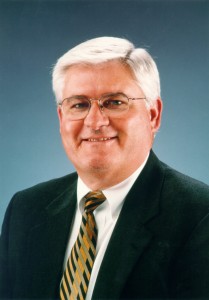 Although the total number of farms in the United States has steadily declined over the years, agricultural production continues to meet the needs of a growing American and global population. Today's farmer grows twice as much food as his or her parents did, but uses less land, water and energy to do so. About 90 percent of those farms are operated by families or individuals.
Additionally, recent U.S. Census data shows that an estimated 20 percent of U.S. farm production is exported and, according to figures from the United States Department of Agriculture's Economic Research Service, agriculture is also one of the few remaining industries with a positive balance of trade. This level of consistent and abundant production comes from the 2.2 million farms currently operating in America and accounts for more than 24 million jobs nationwide.
The economy is strongly supported by agriculture in Kentucky as well. Only four states have more farms than the 87,000 found in Kentucky, and farming accounts for $5.3 billion in the Commonwealth's annual economic activity plus more than 270,000 jobs, according to recent University of Kentucky research.
Haney, who also operates an orchard and cattle farm in Pulaski County, said he hopes National Farm-City Week's promotion of the rural-urban food production conversation entices more people to educate themselves about what farmers do.
"A better understanding of agricultural production leads us to a natural appreciation of this nation's safe and abundant food supply and the many farmers who work hard year-round to produce it," concluded Haney.
Tagged Post Topics Include: Census, consumer education, Economic Research Center, KFB, Mark Haney, National Farm-City Week, UK, USDA