Kentucky Boys and Girls Clubs boost garden and cooking programs with 'Ag Tag' grant
Posted on Jul 10, 2017


FRANKFORT (July 7, 2017) — Several hundred Kentucky youth will learn hands-on gardening and cooking skills this summer thanks to a Kentucky Department of Agriculture (KDA) "Ag Tag" program grant awarded to nine clubs in the Kentucky Alliance of Boys & Girls Clubs.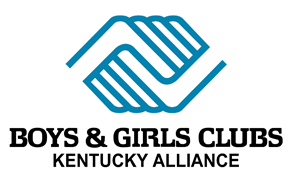 The grant was facilitated by the Kentucky Agriculture and Environment in the Classroom (KyAEC), a non-profit organization that promotes an understanding and appreciation of the system providing food and fiber for people. The "Ag Tag" program is funded by voluntary donations from motorists when they buy or renew their farm vehicle license plates.
"We live in a time when many adults believe food comes from the store and chocolate milk comes from brown cows, so it's important to teach kids early in life about where food comes from and how it is produced," Agriculture Commissioner Ryan Quarles said. "Boys and Girls Clubs provide positive experiences for thousands of children across the Commonwealth. They are the perfect partners to help us educate young people about agriculture and its importance in our everyday lives."
Each participating club received funds to support their garden and cooking activities over the summer. Four clubs were selected to participate in an agriculture literacy day program in July, in which the KyAEC and the KDA will provide Mobile Science Activity Centers and several other hands-on learning activities to help children learn how agriculture affects their daily lives.
"Thanks to the generosity of the Kentucky Department of Agriculture and the 'Ag Tag' program, we were able to offer additional support for agriculture and food literacy to Boys and Girls Clubs, an organization that has been making a positive impact on the lives of youth and teens for more than 100 years," said Jennifer Elwell, KyAEC executive director. "This is the second year we have worked with the Kentucky Alliance of Boys & Girls Clubs, and I expect the program will only continue to grow."
In 2016, the Kentucky Small Grain Growers Association approached KyAEC to develop an education program for the participating clubs. Farmer leaders had been helping their local clubs and became interested in increasing agriculture literacy in clubs statewide. Their financial support, as well as support from the Kentucky Beef Council, helped KyAEC initiate a relationship they hope to continue.
The Kentucky Alliance of Boys & Girls Clubs also believes this is a positive partnership that will help them achieve their mission.
"As an out-of-school time provider, we have access to the youth who need us most, and programs that will help youth develop positive outcomes and achieve great futures," said Shelley Douthitt, director of the Kentucky Alliance of Boys & Girls Clubs. "Our partnership with Kentucky Agriculture & Environment in the Classroom Inc. and the Kentucky Department of Agriculture has enhanced our gardening and cooking club programs at Boys and Girls Club locations across Kentucky. It's educational activities like these that reinforce the program through firsthand experiences. At Kentucky Boys and Girls Clubs, we know that helping young people live healthier lifestyles gives them a better chance of improving their overall well-being."
The agriculture literacy day programs will be held at clubs in Bowling Green, Fort Knox, Franklin, and Glasgow. Commissioner Quarles will visit the Fort Knox Devers Youth Center on July 19 to engage with Boys and Girls Club members as they learn about Kentucky food and farms.
For more information about the Kentucky Agriculture and Environment in the Classroom, visit www.teachkyag.org. To learn about the Kentucky Alliance of Boys & Girls Clubs, visit www.kyalliance.org.