IFAL Offers Leadership Opportunities for a Second Generation
Posted on Aug 30, 2017


Kentucky Farm Bureau's (KFB) Institute for Future Agricultural Leaders (IFAL) has proven to be a successful, long-running program providing a unique summer leadership conference, now reaching a second generation of high school junior students.
This five-day event brings students to Murray State University (MSU) and the University of Kentucky (UK) and allows them to explore different fields of study for careers in agriculture while giving them a glimpse into college life by touring the schools and meeting with faculty members.
The program also allows students to become more familiar with Farm Bureau and ag issues including a FB 101 session and their participation in the discussion meet, a debate-styled competition developed by the American Farm Bureau Federation (AFBF) for young farmers, and is something held at each IFAL event.
KFB's Jackson Tolle, Director, Young Farmer Programs said of all the activities enjoyed by the students attending IFAL, the discussion meet is likely the most beneficial when it comes to expanding their knowledge about agricultural issues.
"For many of the students, the discussion meet is the first time they have participated in this type of debate forum and I think it really brings out their knowledge and opinions about current agriculture issues," he said. "It's exciting to see them go from being students of agriculture to true ag advocates."
Tolle also said often these students that participate in IFAL are making their first college campus visit.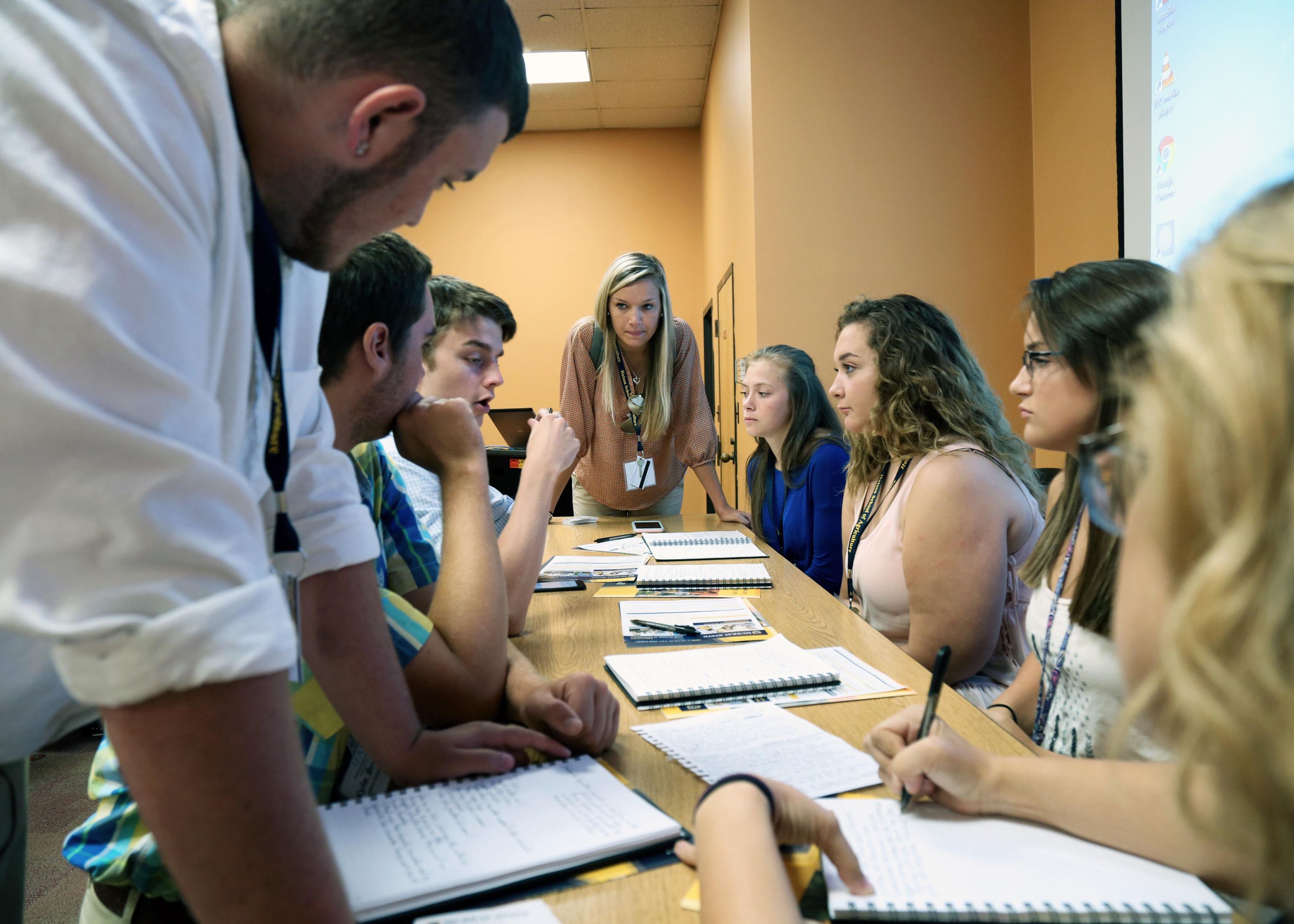 "The program has proven to be helpful to this generation and the past one when it comes to their future educational endeavors," he said. "But more than that, these students are building relationships that will last a lifetime and are making positive steps to invest in their future."
Warren Beeler, the executive director of the Governor's Office of Agricultural Policy visits IFAL each year to share his thoughts about agriculture in the state and how important it is for these young people to be involved.
"We've got to have the best of the best coming into this (agriculture) and I think the students set their sights higher coming out of IFAL, hearing the different speakers you have and just being around each other. It lets them see the world from a higher view," he said. "It gives them a global picture and that is huge for the industry. We've got to have young people with a passion for what we do and I can't thank Farm Bureau enough for taking the time with and making the investment in these young people."
The students' perspective
"I discovered IFAL through my dad who shared the experiences he had in the program and told me what a great opportunity it was to step out and learn more about agriculture and develop your leadership skills," she said. "It's always been in the back of my mind and I took the information he shared with me and applied it to myself."
Schmitt said in knowing that IFAL has stood the test of time, she can see how it has positively affected this generation by knowing and seeing how it positively affected her father's generation.
"The experience at IFAL has been absolutely beneficial and will help me decide about my future college plans, my career plans and ultimately help me become a better person leadership-wise," she said.
Schmitt's father, Robert Schmitt, is an agriculture teacher at Livingston Central High School. He said IFAL provides an opportunity for students who are interested in the future of agriculture to come together to develop and enhance themselves while building lifelong relationships on a professional and personal basis.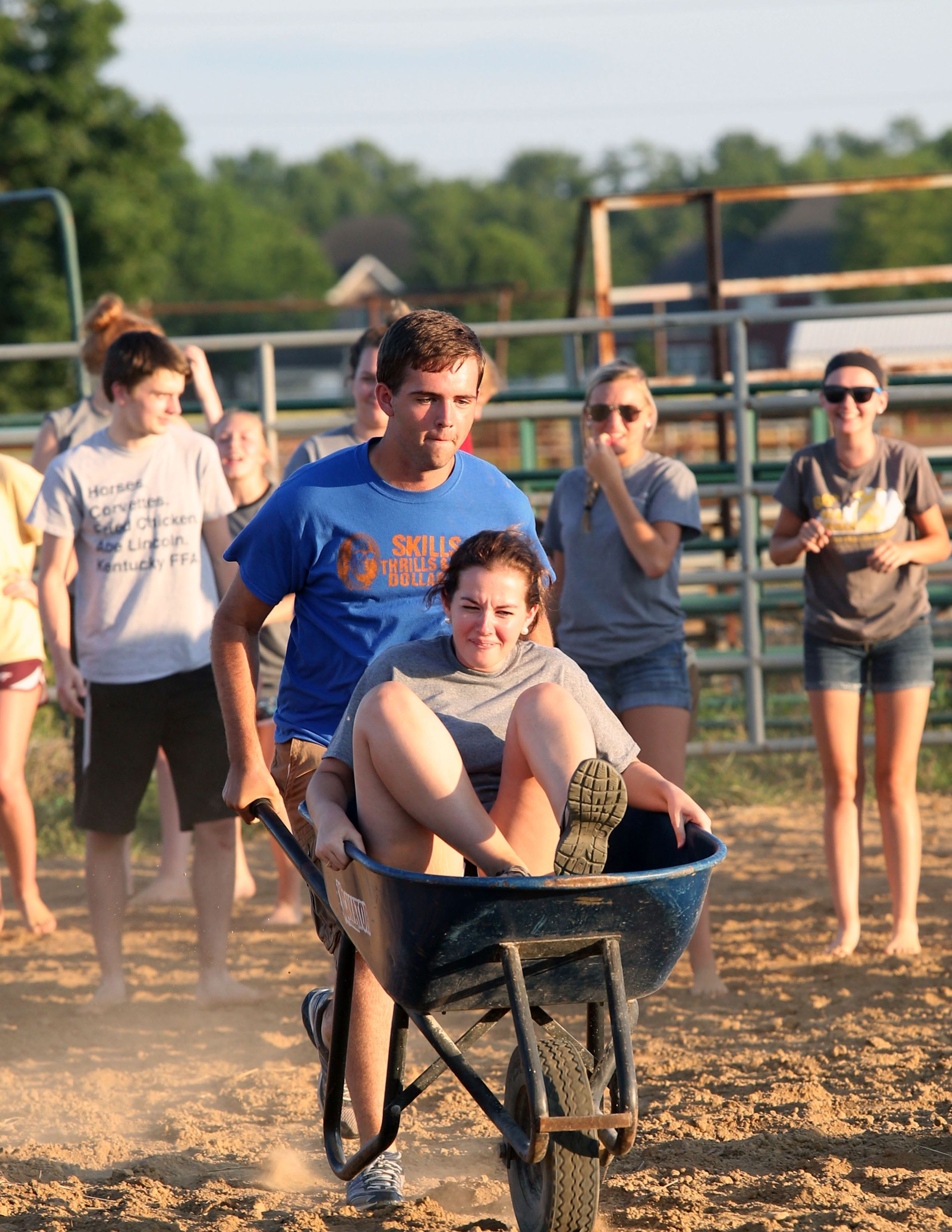 Lauren is heading in the right direction as far as staying involved in agriculture. She currently serves as the Livingston Central FFA Chapter President and plans to study ag education, animal science or both in college.
"My dad told me he met some of his best friends and colleagues through IFAL and I want to make those connections with people now so I will have them throughout the rest of my life," she said.
Sarah Hancock, is a student at Adair County High School and also represented a second generation in her family to attend IFAL. It was her uncle who first attended. She said his experience has benefited him throughout his life and she looks forward to the same happening for her.
"My dad and uncle encouraged me to attend IFAL and said it is an amazing experience," she said.
Part of that experience was participating in activities to give her insight into her future. Hancock's background is truly about agriculture having grown up on a farm that consists of a dairy, beef cattle and crop operations and something she wants to continue.

"I've been raised on the farm my entire life and I would like to carry on the tradition of the farm and the dairy but I would also like to become a veterinarian," she said. "IFAL allowed me to hear from professors that are involved in the pre-vet programs and it gave me insight on what I want to do with my future."
Hancock added that in discovering leadership skills, she also learned that in order to lead others you have to be willing to help them and to accept help.
Nick Sandusky, a student at Marion County High School where he is involved in FFA and 4-H, attended this year's IFAL at UK saying it was a very educational experience and also eye-opening.
"My roots are deep into agriculture and as I am becoming a senior, the topic of what to do with my life is becoming ever more important. IFAL helped me answer that question," he said. "The entire KFB and UK staff, as well as the counselors made me feel as if I were at home during the week. Together, they helped me develop skills that will be essential for life after high school, grow my self-confidence, and further my abilities to be the best leader I can be."
Sandusky added that the highlight of IFAL for him was the challenge course at Asbury University and he recommends the program for anyone no matter what career they choose.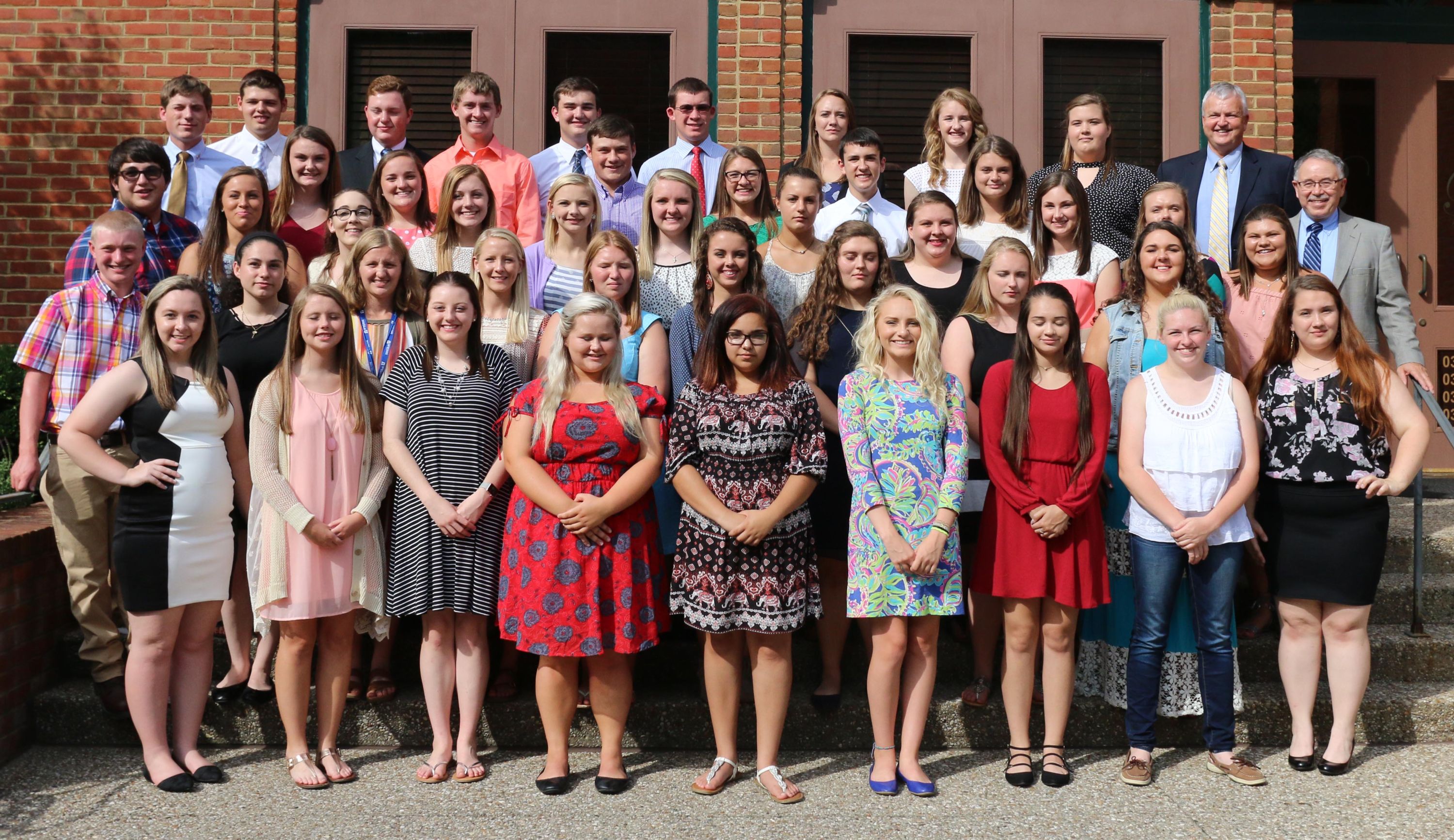 This year's Outstanding Farm Bureau Youth male winner, Jacob Patterson of Pulaski County, is no stranger to KFB programs and attended the Murray IFAL event. He said he was encouraged by his former FFA president who had attended two years ago.
"That was the first I had heard about IFAL and, when I entered the Outstanding Youth competition, I heard more about it and thought it would be something good to get involved with and I loved it," he said. "Getting to meet all the students that are my age, I know they will be the next future leaders in agriculture and they are amazing and passionate about the industry."
Patterson added that it's important to get a younger generation involved in agriculture to keep the industry moving forward and as strong as it is in the U.S.
"From the lessons we take back from IFAL and apply them in our own lives, it provides a long term gain for a short term investment," he said.
To learn more about IFAL, go to https://www.kyfb.com/federation/programs/youth-development/ifa. /