Growing Our Food Supply
Posted on Mar 27, 2017


According to the latest U.S. Census of Agriculture, in 2012, the United States had 2.1 million farms – down 4.3 percent from the last agricultural Census in 2007, continuing a long-term trend of fewer farms.

With that said, the Census Bureau projects a U.S. population of 417 million in 2060, which is a 38 percent increase from 2007.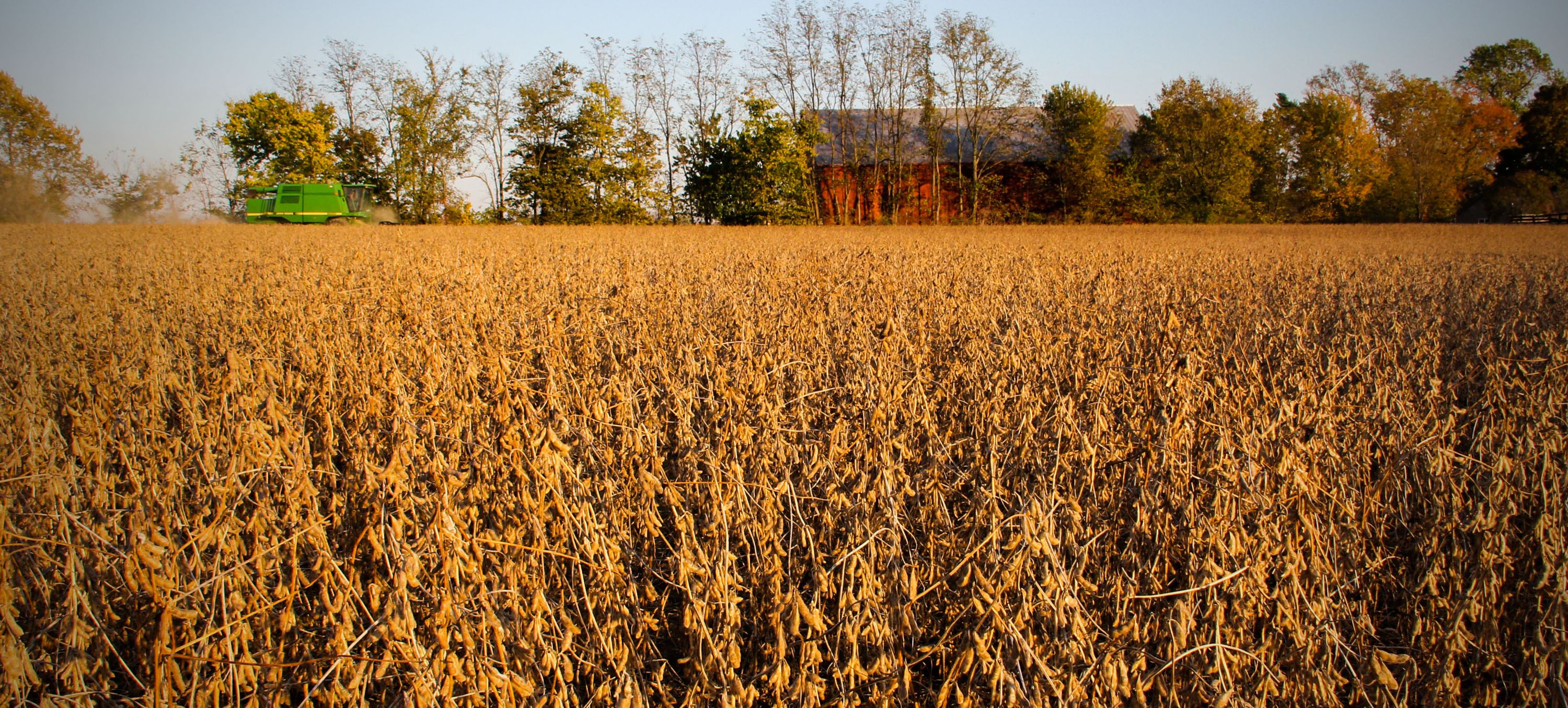 These population estimates vary from year to year and according to what organization is compiling that information, but the bottom line is, while the number of people in this country continues to rise, the number of farms in this country, to grow their food has declined.
That can only mean one of two things if all those people are expected to eat; either more food is grown here or that food has to come from other countries.
Food imports are nothing new to the U.S. market. Information from the USDA Economic Research Service states, "In 2013, U.S. food consumption totaled 635 billion pounds, or more than 2,000 pounds per capita. Of this amount, imports accounted for 19 percent (123 billion pounds), or 390 pounds per capita."
That number has grown over the years for a variety of reasons including seasonal availability and the presence of a more diverse population wanting products that just aren't produced here, and by in large, those foods are safe to consume.
Veronica Nigh, an economist with the American Farm Bureau Federation (AFBF) said food imports are regulated by USDA APHIS, which requires that imported products exclude pests and be free of disease.
"Those requirements are enforced via sanitary and phyto certificates that are required for each shipment," she said. "Customs and Border Protection inspects shipments and ensures that those certificates are present."
However, less than two percent of all imported food coming into this country is inspected; for some consumers that is a concern and for others, not so much. Nigh emphasized that food coming into this country is safe for consumption based on the requirements set forth by the USDA and other governing agencies in charge of public health.
But more and more consumers are looking toward locally grown goods to fill their food needs as evident in the growth of farmers' markets and other venues that feature locally grown commodities.
To maintain that market and the more than 80 percent of an individual's food requirements which come from U.S farms, producers have become more efficient and have done so in a nation that perhaps has the most stringent regulations regarding food production of any country in the world.
With advanced technology and sound production practices, American farmers have been able to produce for the food industry here, the energy requirements for bio-fuels and for international trade and doing it with fewer of them.
Data from USDA Economic Research Service backs up what we know to be true with data. Nigh highlighted that total U.S. farm output increased 169 percent between 1948 and 2013, while total farm inputs have basically stayed steady, increasing only three percent over the same time period.
While the ag industry recognizes the value in these production practices, consumers are often mislead with marketing campaigns designed more to sell a particular product rather than disseminate sound information based on science.
Andrew Walmsley, AFBF Director of Congressional Relations takes this message to Capitol Hill. "Innovation continues to be paramount for farmers and ranchers," he said. "It is through these advances that farmers will be able to meet the challenges of the future while also sustainably transitioning their farms to the next generation."
As the population grows and as the need for domestically grown food increases, it's important to get correct information out to consumers so they may make a sound choice no matter the choice when it comes to their food.
But consumers should also note that if we don't grow it here, it will have to be grown somewhere else. Walmsley points out, "We live in abundant times, where most consumers are affluent enough to dictate how their food is grown. That is beautiful for both consumer and farmer, but we can't take for granted what got us here; sound science and productive practices. Farmers must stay vigilant to make sure all growing systems are available to meet future demands."