Gov. Beshear names Bob Stewart as tourism secretary
Posted on May 21, 2013


FRANKFORT, Ky. (May 21, 2013) –

Governor Steve Beshear announced today that tourism and marketing veteran Bob Stewart will head the Tourism, Arts and Heritage Cabinet, effective June 1.

Stewart replaces Marcheta Sparrow who announced her retirement last week after serving more than five years as tourism secretary under Gov. Beshear.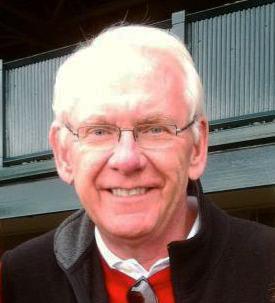 "Bob brings a wealth of experience not only in tourism and the arts but in how to be successful in government," Gov. Beshear said. "Having worked under several governors and served more than 10 years as commissioner of travel, he is the ideal person to head Kentucky's tourism cabinet."
Stewart was appointed Kentucky's Commissioner of Travel under Gov. Brereton Jones in 1992 and remained in that role until September 2003. Stewart previously worked as deputy commissioner of the Kentucky Department of the Arts and as executive director of the Kentucky Bicentennial Commission. He also served as an executive assistant to Govs. Jones, Martha Layne Collins and Julian Carroll, and Attorney General Fred Cowan.
Additionally, Stewart has served as a coordinator on several gubernatorial transition teams and inaugural ceremonies.
In 2001, Stewart was named the National Tourism Director of the Year by the National Council of State Tourism Directors. In 2008, Stewart received the Mangeot/Oaken Award, the highest honor given by the Kentucky Travel Industry Association to an individual for his or her contributions and service to Kentucky's tourism industry.
"I am extremely honored that Gov. Beshear has asked me to serve as secretary of the Tourism, Arts and Heritage Cabinet," Stewart said. "Kentucky is unmatched in natural beauty, cultural richness and historic significance, and when combined with our tradition of world class hospitality, we offer visitors an experience they just can't have anywhere else. I look forward to working with the tourism professionals all across Kentucky as we strive to continue the growth of the state's $12.2 billion tourism economy, and I salute and commend the great work and leadership provided by Secretary Sparrow during her tenure."
A native of Frankfort, Stewart is a graduate of Centre College and recently worked as a freelance marketing consultant.
Source: Courtesy of the Governor's Office
Tagged Post Topics Include: Bob Stewart, Brereton Jones, Centre College, Fred Cowan, Governor, Julian Carroll, Kentucky Bicentennial Commission, Kentucky Travel Industry Association, Marcheta Sparrow, Martha Layne Collins, National Council of State Tourism Directors, Steve Beshear