Forestry Industry Provides Value-Added Opportunities
Posted on May 9, 2019


Looking at woodlands from a crop perspective

When thinking of Kentucky agriculture, many crops could come to mind including corn, soybeans, wheat, and tobacco, to name a few.

But timber may not often be thought of as a crop. The fact is, 48 percent of Kentucky is forestland, and 88 percent of that forestland is privately owned, according to information from the state's Energy and Environment Cabinet.

Keith Moore of Lawrence County is one of those private owners. His 200-acre farm is home to several tree species and he has been utilizing many of those trees as a crop to produce a variety of maple syrups, including bourbon barrel-aged maple syrup.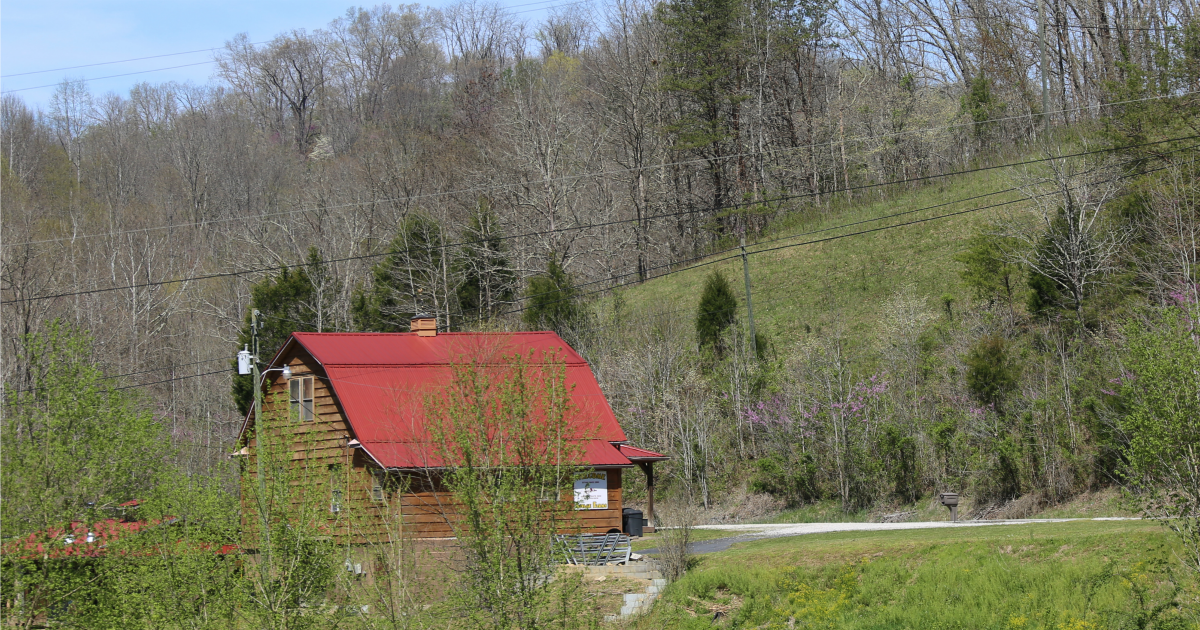 "When we first bought this farm, I told my wife I thought we had 25 or 30 maple trees here, when in fact, we have in excess of 500 on this immediate property and more than 800 on another farm we own," he said. "We had the resources here, but just didn't know it at first."
Moore said he thinks that's true of other landowners; they just don't realize what a resource they have in their woodlands.
From a species perspective, 75 percent of the forestland in Kentucky is composed of an oak-hickory forest type, with Red Maples being the most common individual tree species accounting for 12.2 percent of all trees in the state; a fact that makes Moore and other maple syrup producers happy. The Red Maple sap is what he depends on most to make his syrup.
"Maple syrup production in Kentucky is really exploding with at least 100 producers, and it just keeps growing," he said. "But I started this 25 years ago using milk jugs and pvc pipe, and because of that, we now have all that history to learn from and look back on."
The milk jugs have been replaced by more modern equipment, but the idea is still the same; to utilize his trees to make the best syrup he can on his farm, a place very near and dear to Moore.
Savage Farms was named after his aunt and uncle who owned the farm as he was growing up.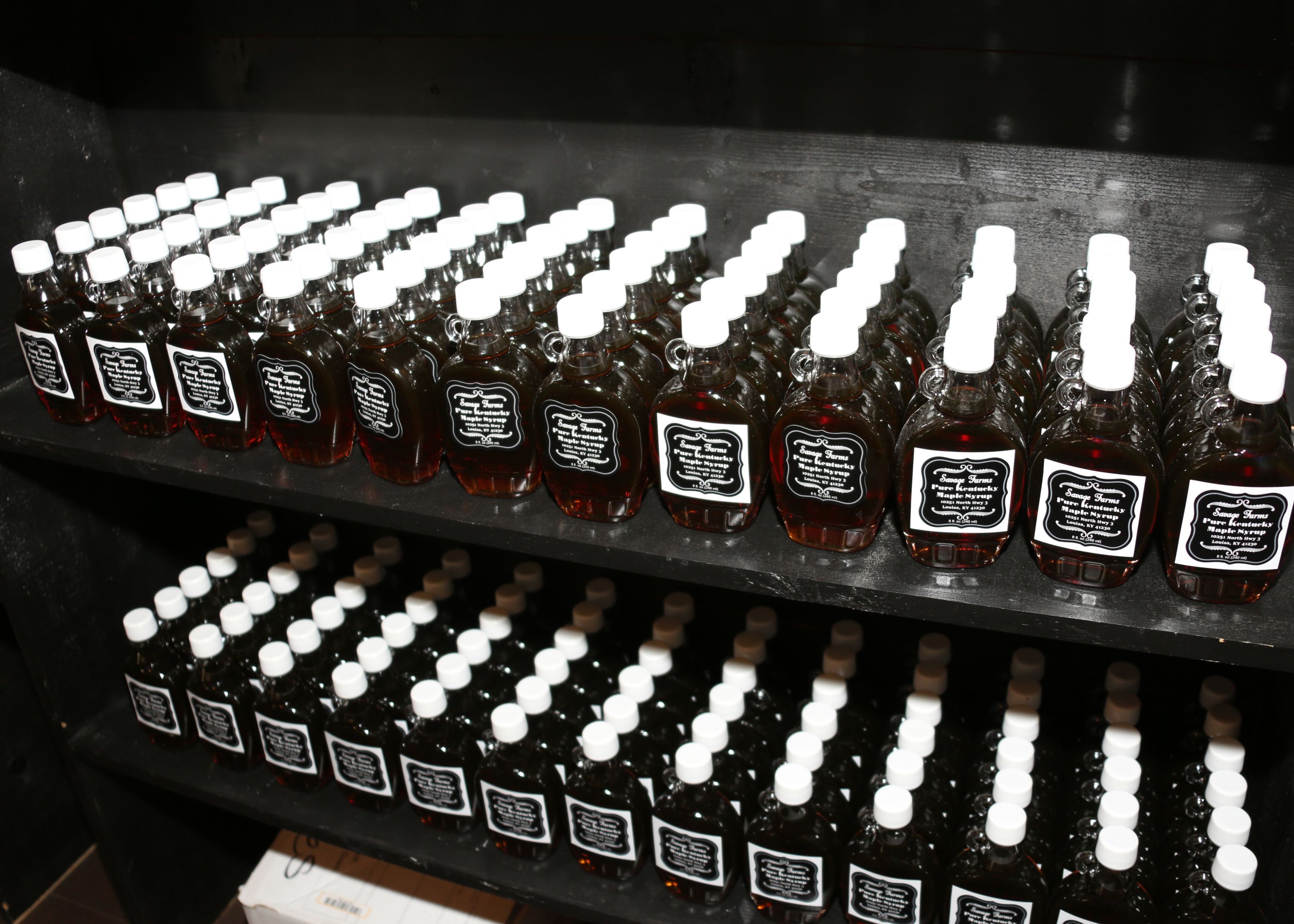 "I have spent so much time on this farm. I grew up here and I'm so glad I was able to buy it from them, to keep it in the family. That's why it is named for them," he said.
That heritage of the land, and those that came before him, and their traditional ways of farming are important to Moore and the way he does business.
"I've always enjoyed the old ways of doing things. We used to take the syrup and make sugar just like the Native Americans and pioneers did in this area, because that was the way they transported it," he said.
In addition to the heritage, Moore is all about the industry, as a whole, more so than just thinking about himself as an individual producer. He has helped a number of people get started in the business and was instrumental in getting the Kentucky Maple Syrup Association started.
"There are a lot of people who likely don't know how valuable of a resource they have in their woodlands," he said. "First, they will say they don't know if they even have maple trees and secondly, they're not sure they could identify them."
In addition to selling locally and through various events, Moore also sells via the internet taking his syrup from the farm into all parts of the country.
And while the maple syrup business is growing by leaps and bounds for Savage Farms, Moore grows blueberries and strawberries, as well. His newest venture is a small-farm winery in which he uses the syrup and the blueberries to make the product.
"If all goes well, we will be the only farm winery in Eastern Kentucky," he said. "I like to try different things and most of what I've learned has come from my failures. But we can't succeed at any of this unless we experience some failures."
If the winery takes off like the maple syrup business has, failure will definitely not be a word to describe it.
Moore is a self-proclaimed research geek and has studied other areas of the country, more known for syrup production than Kentucky, and comes away with ideas that will help the industry here. He also travels to some of those states like Vermont to learn and actually teach them a thing or two. But at the end of the day, he is still a Kentucky farmer and his trees are a crop.
"When you see all these trees, everyone asks if we planted them. But I didn't plant them because it takes 20-plus years for these trees to reach production size," he said. "As you walk through the woods you'll see all these saplings coming from these maples. It's a natural process and they are such a renewable resource."
Those Red Maples that are so plentiful on Moore's farm, and many others throughout the state, were once thought of as scrub trees, but times have changed, and Moore has helped lead the charge in helping people in and out of the business understand how valuable they are.
"These trees really are a valuable resource and you can tap one for years and years," he said.
And to make sure his trees remain productive, Moore drills a very small hole in the tree and actually uses a vacuum system to literally suck the sap out which helps to double his production over other conventional methods. He noted that this process to extract the sap has zero affect on the trees.
Besides his endless efforts to make his business ventures successful, Savage Farms is also a member of the Kentucky Farm Bureau Certified Roadside Farm Market program, something Moore said has been a huge help in getting the word out.
"The program has been great and there is so much support from it. They market and advertise for me, and whenever they do, it reaches across the state," he said. "I've had people come here from all over the place including a tour bus from Alabama."
Sherry Compton, the Lawrence County Farm Bureau Women's Committee Chair has been involved in many local events that have featured Moore and Savage Farms Maple Syrup. She said having a Certified Roadside Farm Market member in the county helps to assure additional consumer traffic will come their way.
"Because of the tremendous marketing power of this program, we see people from across the state and even from other states visiting Keith's market," she said. "And while that benefits Savage Farms, it's also an economic driver for this area."
Moore is a bit modest when talking about his success or how it has affected local rural development efforts. But he is continually working with other local farmers, buys locally, and has helped in many local events including the region's annual Heritage Harvest Festival, a two-day driving tour throughout a two-county area which brings in countless visitors and dollars to the local economy.
"We are very blessed here and I think giving back to this community is important but also giving back to this industry which helps the whole state," he said. "I like the business aspect of all this, but it's the culture I'm proudest of. The history of all this, that's what's really cool."