Fleming County Annual Youth Livestock Show and Auction: 75 years of Benefit to Area Students
Posted on Oct 10, 2016


It isn't that unusual to see youth livestock shows and auctions this time of year, as fair season comes to a close and students are looking to reap the benefits of a long summer of showing their animals.

What is unusual is the fact that youth in Fleming County have been benefiting from their annual show and sale event for nearly four generations.
The 75th Annual 4-H and FFA Livestock Show and Sale is most likely the oldest of its kind in the state, according to Wayne Grannis, agency manager of the Fleming County Farm Bureau, who helps coordinate the event.
"We believe this is the longest continuously running show and sale in the state of Kentucky and, with 70 young people participating this year, we believe that is one of the largest numbers of participants of any county in the state," he said.
The show takes place at the FFA livestock and show barn located directly behind Fleming County High School and is truly a community-wide event.
Grannis said much of the credit for the show's longevity is directly related to the community support shown throughout the year for the students and their efforts.
"These children have worked all summer long and they get money for selling their animals because all the animals in the show go through the sale," he said. "Every business in town puts some sort of money into this and we couldn't do it if not for the support of all those businesses. There's a lot of community pride in this program."
Grannis pointed out that one of the greatest things about the event is the participation of students whose parents and grandparents have also competed during their youth.
"This continues to be a generational thing and people come back to participate," he said. "We think with what these students are learning through their projects and the hard work and effort they put into it, it's going to serve them well later on in life."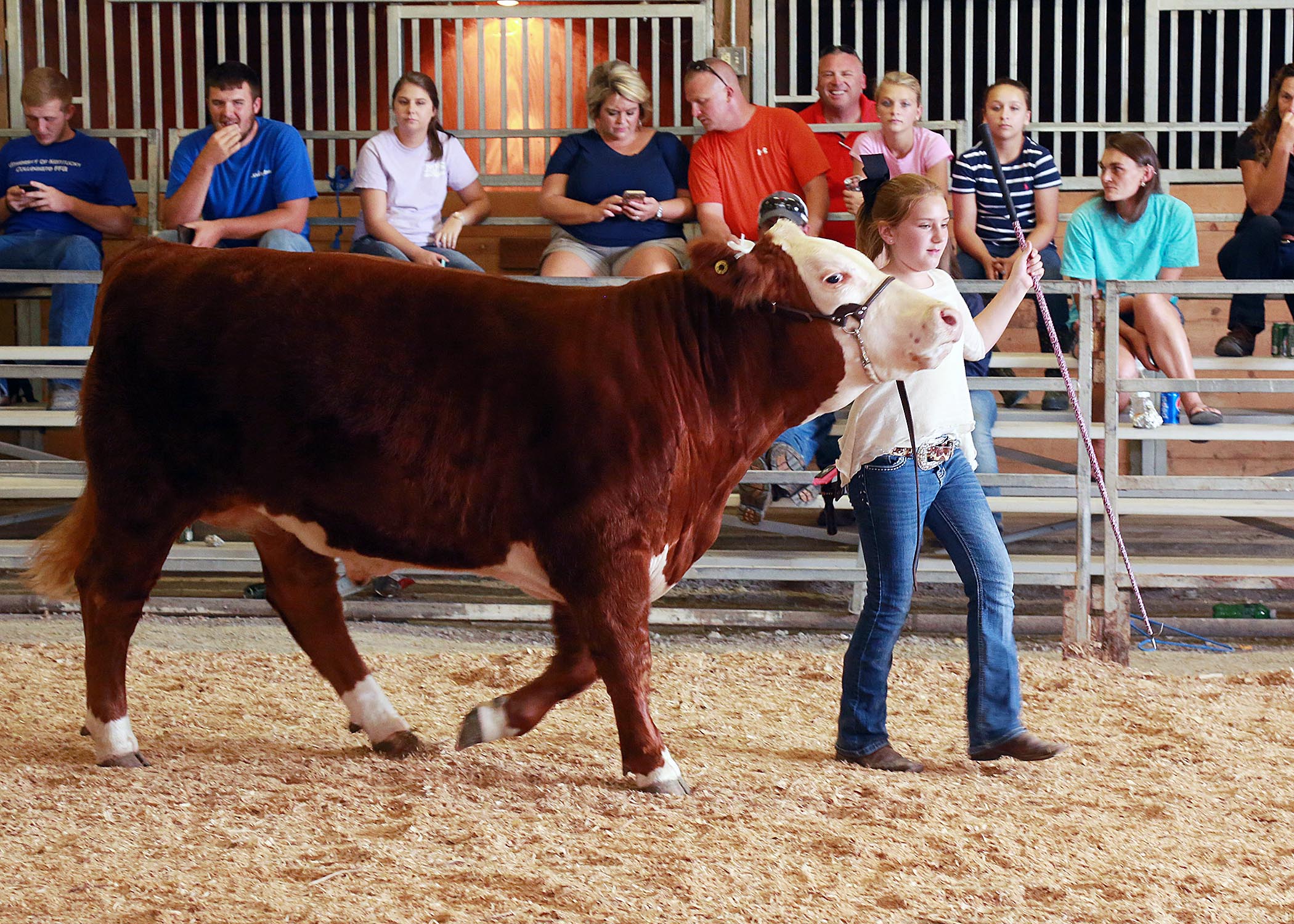 Generation to generation
Charles Cooper is a good example of someone who has participated in the show and has passed it down to his children and grandchildren.
"I started in 1953 and was lucky enough to win it my first year but I participated in it for 12 years," he said. "It was exciting and my daughters also showed for many years and now my granddaughter is showing."
Cooper added that he never had a doubt about wanting his children and grandchildren to participate and referred to the show as, "the best thing going."
Mary Jane Pettit, is one of the daughters Cooper referred to. She said 1987 was the first year in which she participated and she continued until 1996.
"I grew up coming to this every year and since I quit showing, I've come back every year as a committee member and as the 4-H livestock leader in Fleming County," she said. Participating in the program teaches a good work ethic, good sportsmanship, having a positive attitude and it gives participants a chance to make good contacts through all the people they meet. That's something which will benefit them when they grow up, get into high school, go to college and throughout their careers."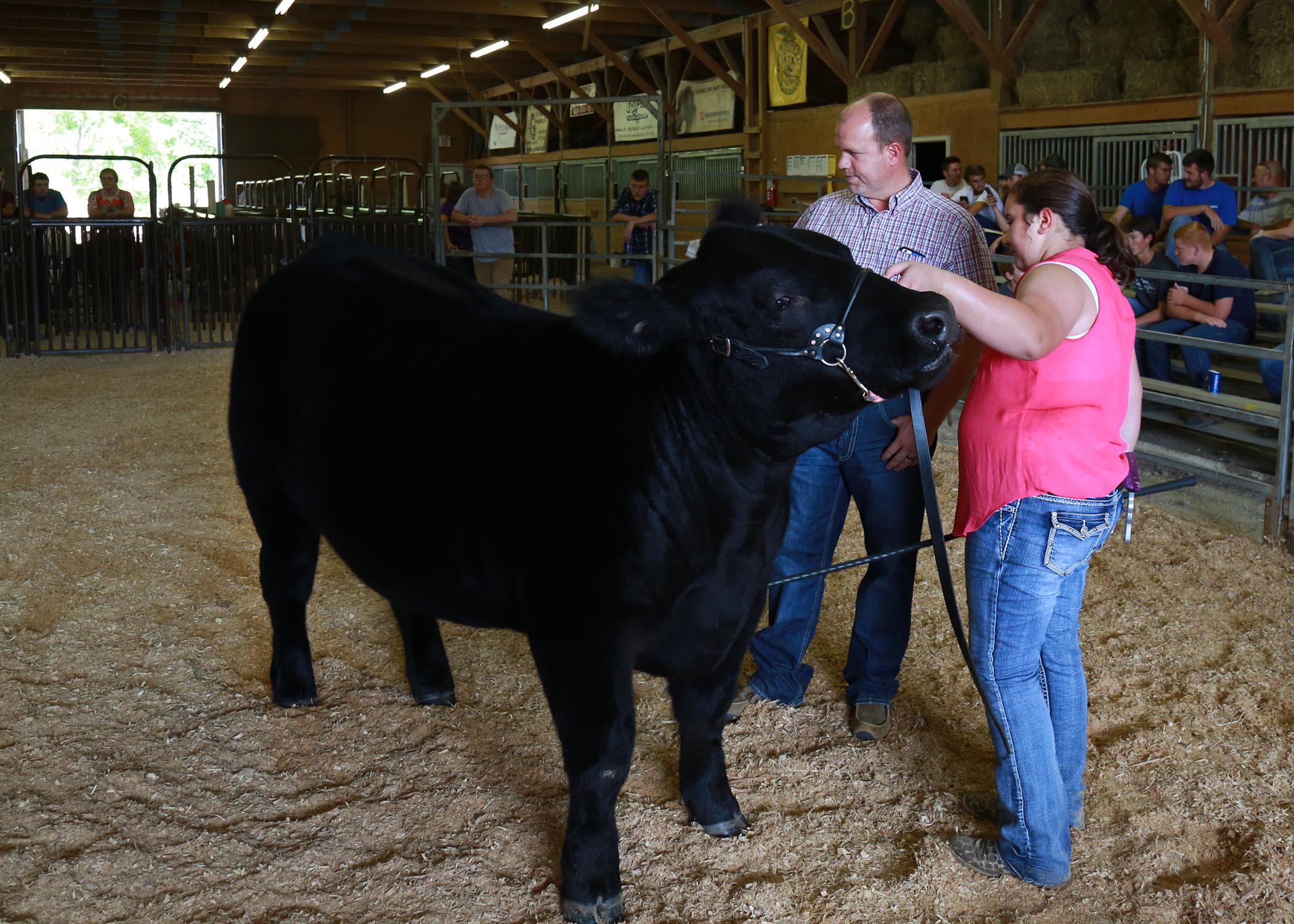 Pettit's daughter, Laura Ann participated officially for the first time at this year's show. She said it's something she has thought about all year long.
"I started showing animals two years ago and have learned how to take care of them and love them every day," said the 5th grader. "My friends always ask about showing the animals, what it's like and they congratulate me when I do well. But a lot of times I teach them something about the animals they don't know."
Laura Ann added that it was a little sad to know she would be selling her show animals but she knows that's part of animal agriculture. Incidentally, she won the Champion Steer class.
Serving as ring announcer for the 2016 show was Fleming County FFA Chapter President A.K. Philips, who has participated in this event and others across the country. In fact, his steer was named this year's Grand Champion at the Kentucky State Fair.
"I have been involved in the Fleming County show for about six years and it's one of our biggest events as an FFA chapter as well as one of the biggest events in the community," he said. "Everyone really comes together for this show and sale and after I graduate, I'll come back as part of the community to help as much as I can."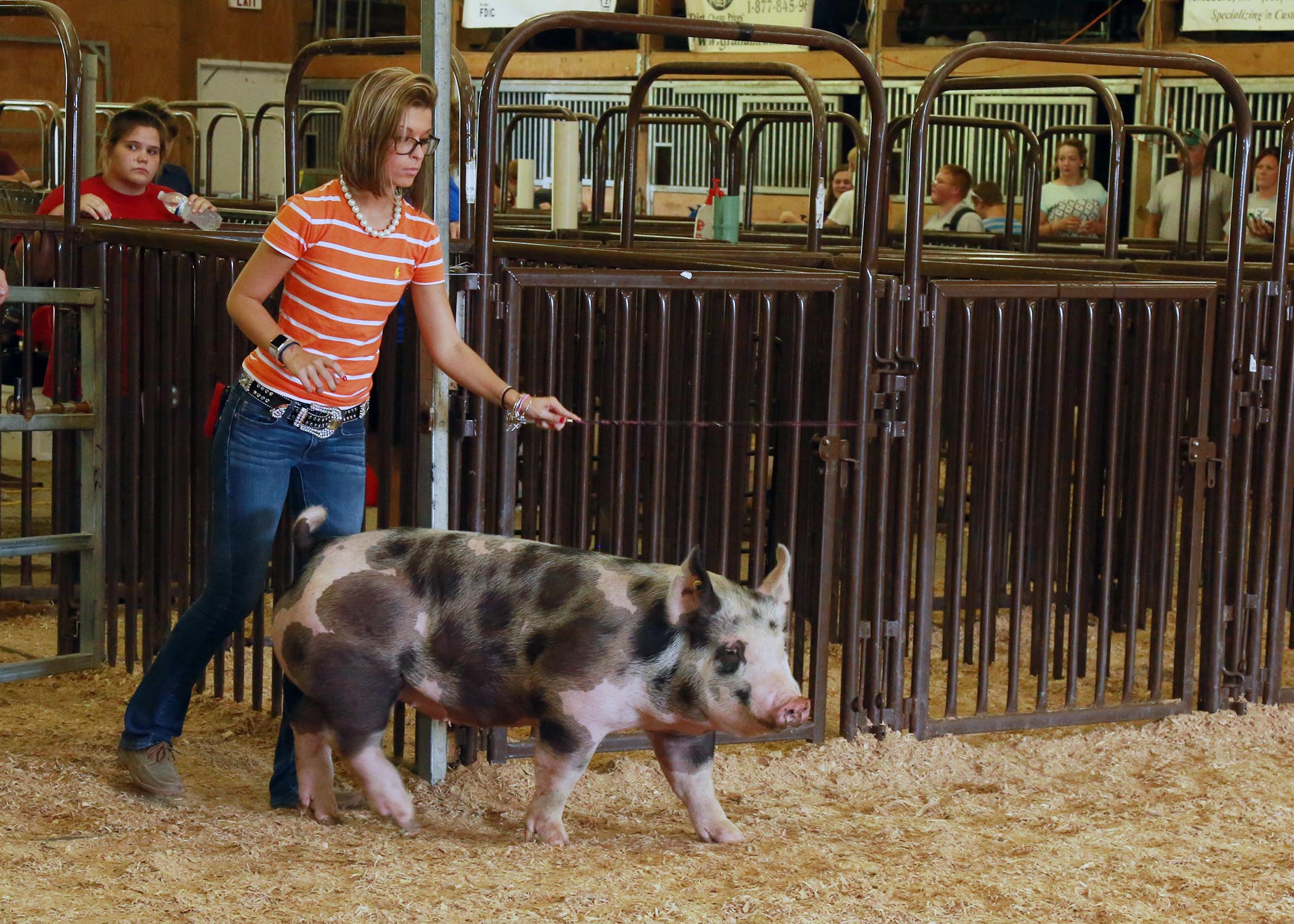 Teaching through community support
Lucinda Pease is an agriculture education instructor at Fleming County High School as well as a member of the current Kentucky Farm Bureau LEAD (Leadership Enhancement for Agricultural Development) program. She said the show is an ongoing project for her.
"As the animal science instructor it's up to me to get the barn area ready for the sale but we use the show ring other times of the year to teach students, especially those who want to get a start in it," she said.
In addition to teaching students how to prepare for the show, Pease said a lot of work goes on afterwards to make sure this event is the best it can be and that it will continue to be. The Fleming County Livestock Improvement Association, which serves as the committee that plans the event, is comprised of ag teachers, 4-H extension staff and other community partners that have a vested interest in the show. Members meet afterwards and throughout the year to evaluate the event and discuss any changes that might need to be made.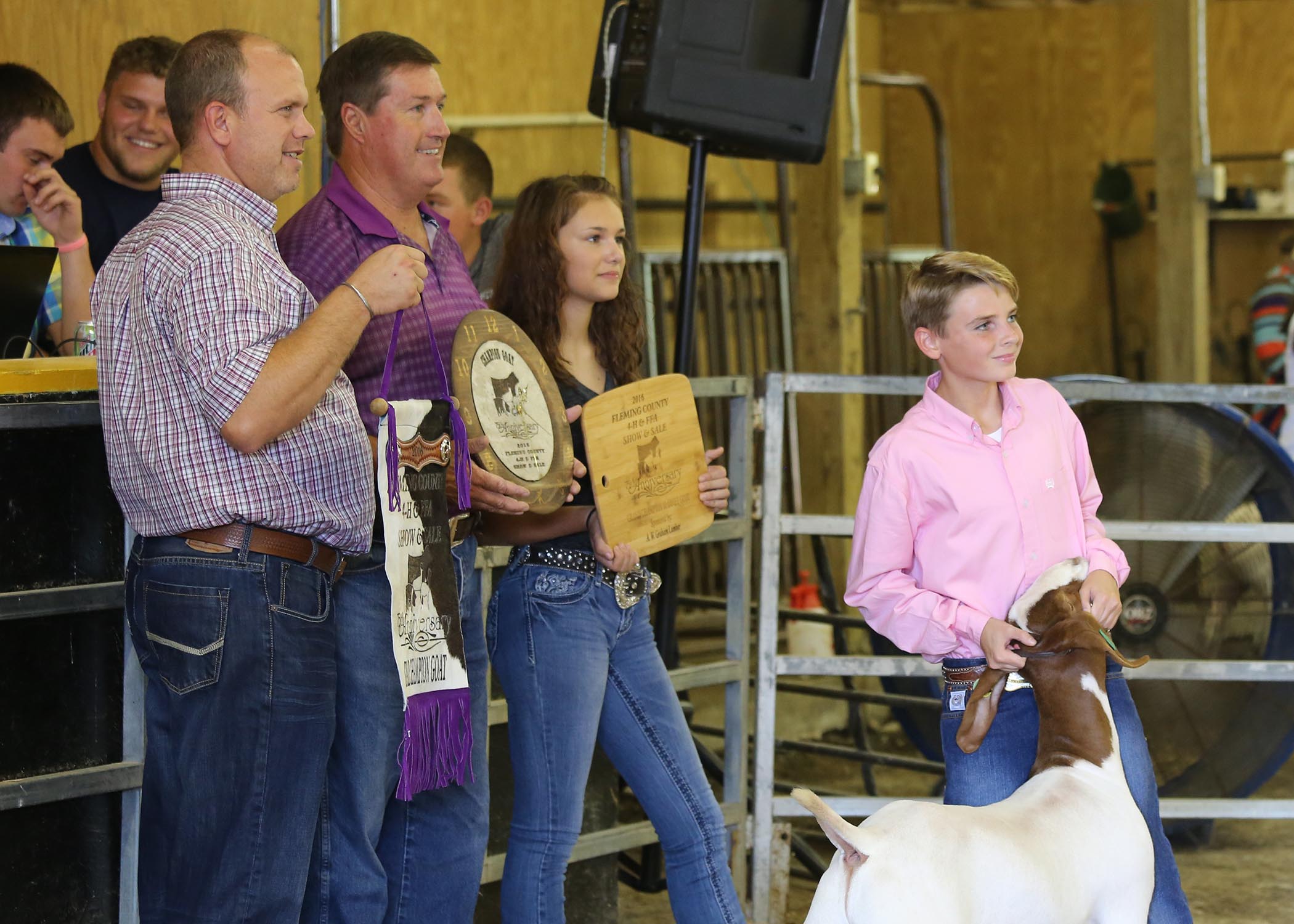 While the Annual 4-H and FFA Livestock Show and Sale in Fleming County takes place in September, the work that goes into to this long-time event never really stops, noted Pease.
"Without our community's help, this wouldn't be possible and we have a great asset in our community that supports these students," she added.
This year's gross sales totaled approximately $ 60,000, all of which came exclusively from the Fleming County businesses.