EPA Acting Administrator Wheeler Promotes ACE Proposal In Kentucky
Posted on Aug 27, 2018


Louisville, KY (August 24, 2018) – Today, U.S. Environmental Protection Agency (EPA) Acting Administrator Andrew Wheeler visited the Bluegrass State to tout EPA's Affordable Clean Energy (ACE) proposal, announced earlier this week, that would replace the Clean Power Plan and establish emission guidelines for states to develop plans to reduce greenhouse gas emissions. In addition, Acting Administrator Wheeler also visited the Kentucky State Fair to meet with state agriculture leaders to discuss a host of agency-related issues, including the upcoming "Waters of the United States" (WOTUS) replacement proposal and the Renewable Fuel Standard (RFS).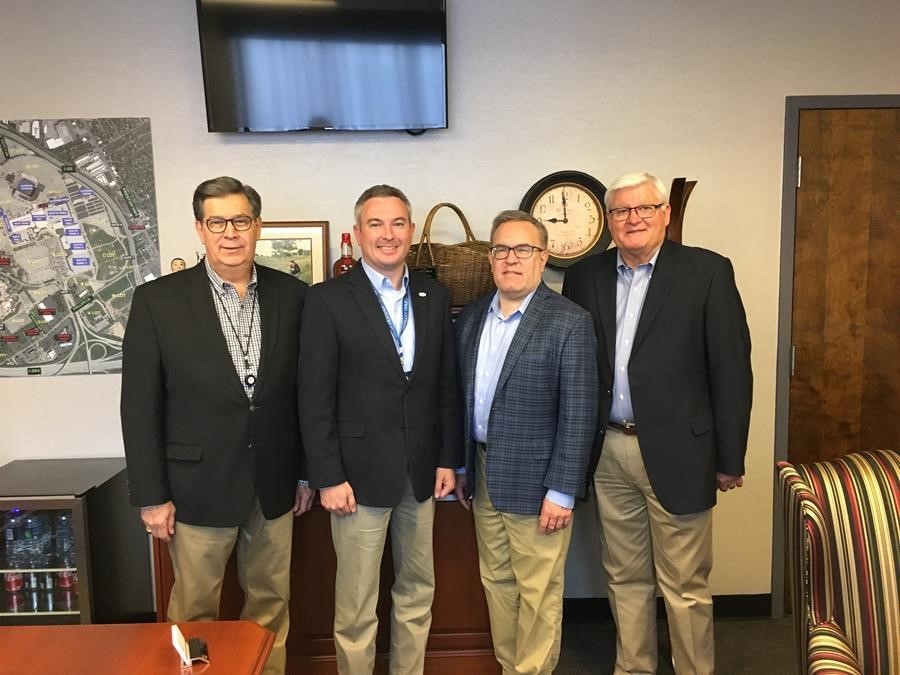 "Many of Kentucky's citizens and elected officials helped lead the opposition to the Clean Power Plan, which could have hurt the state's energy production and raised electricity prices for consumers and businesses alike," said EPA Acting Administrator Andrew Wheeler. "Today, EPA brought the good news to the Bluegrass State that the Affordable Clean Energy rule would restore the rule of law and empower the states to reduce greenhouse gas emissions and provide reliable and affordable energy for all Americans."
Acting Administrator Wheeler began his visit by hosting a roundtable with the Kentucky Commissioner of Agriculture Ryan Quarles and state agricultural leaders to discuss how EPA can provide certainty to farmers and landowners on a number of EPA-related agriculture issues. Following the roundtable, Acting Administrator Wheeler and Commissioner Quarles toured the fairgrounds and greeted fair attendees.
After attending the fair, Acting Administrator Wheeler was joined by Congressman Andy Barr (KY-6) and Kentucky Secretary of Energy and Environment Charles Snavely at Clark Energy in Winchester to discuss the benefits of the proposed ACE rule with state energy leaders.
"I applaud the Administration's work to roll back Obama-era regulations that have placed a burden on businesses and consumers throughout the Commonwealth of Kentucky," said Congressman Andy Barr. "The Affordable Clean Energy Rule, announced earlier this week, will empower states to make energy policy decisions to ultimately restore American energy dominance, ensure the reliability of our electric grid, and foster innovation to lower electricity costs for the American people. I would like to especially thank Environmental Protection Agency Acting Administrator Andrew Wheeler and Kentucky Energy and Environment Cabinet Secretary Charles Snavely for their dedication to promoting American economic growth and energy independence."
"We were happy to host Acting Administrator Wheeler for this discussion on issues facing agriculture in Kentucky and throughout America," said Kentucky Agriculture Commissioner Ryan Quarles. "Nearly 40 Kentucky agriculture leaders came together to urge the EPA to strike a sensible, science-based regulatory balance and rescind unnecessary, burdensome rules like Waters of the U.S. We also were pleased to show Acting Administrator Wheeler the greatest state fair in the nation, the
Kentucky State Fair [kystatefair.org] and show off our new AgLand exhibit, our livestock shows, and have lunch at the Great Kentucky Cookout Tent with its delicious, local Kentucky Proud foods."