Create Your Own Family Bank
Posted on Feb 1, 2015


By: Rob Pittman, Estate Planning Specialist, and Michael Pitt, Attorney

The concept of creating your own Family Bank is an exciting opportunity available to almost every Kentucky Farm Bureau ("KYFB") member to assist in protecting your Family Legacy and to enhance the accumulation of wealth for you and your family.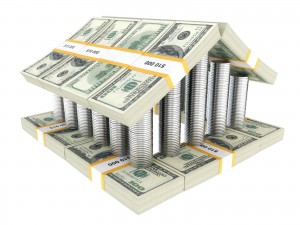 We call it a "Family Bank" because it is a reservoir of cash that almost anyone can create, and which will provide a source of funding for your cash needs, just like the bricks-and-mortar bank on the town square -- only easier because now you can be your own loan committee. And, with your own Family Bank you control a source of liquidity that enables you to preserve your farm or business, and enhance the wealth you pass to your family.
Consider the following situation: Greg and Betsy R. (ages 61 and 58) own a family homestead and several tracts of adjoining farm acreage, totaling 579 acres. Some of the property Greg inherited and the rest they acquired, as additional parcels came available. Greg and Betsy have worked their farm since they were married, almost 40 years ago, and have made a good living from their grain and dairy operation. They raised four children on the farm, three daughters (Eleanor, Katie and Marcella) and a son (Henry). Although all of their children still live in the state, only Marcella, the youngest, has chosen to become involved in the day-to-day operation of the farm. Greg and Betsy are concerned that if anything should happen to them, either disability or death, how would they protect the value of their family farm for all of their children – and in particular for Marcella, who has chosen to make farming her livelihood. And further, how could they protect the legacy they would be passing to their children from creditors, divorce and predators.
Although Greg and Betsy have never considered themselves wealthy, the value of their land, livestock and farm equipment alone is worth well over Two Million Dollars ($2,000,000). Yet, with less than $90,000 cash in checking and savings accounts, some stocks and $55,000 in several certificates of deposit accumulated over the years, money has always seemed short. Consequently, Greg and Betsy are concerned about the cost of nursing home care, if one or both of them should become incapacitated. How could they afford to pay the $6,000+ monthly cost for long-term care without losing their farm? And, if they should die, how could all four of their children share equitably in the value of the farm?
Betsy talked to a local lawyer, who could only suggest they provide in their Wills that Marcella could purchase the farm from her brother and sisters. But Greg still worries about where Marcella could borrow the money to purchase her sisters' and brother's interests. And, even if a bank would lend her the money, Greg worries about burdening Marcella with so much debt, that she could not make a decent living operating the farm -- or worse, that she might be forced to sell off part of the farm.
Greg and Betsy shared their concerns with their KYFB Agency Manager, who told them KYFB offers members free consultation with Kentucky Farm Bureau's Estate Planning Specialist to find solutions for their concerns – the very same concerns other farm families in the state face every day. Within a week, the KYFB Estate Planning Specialist met them in the KYFB office in their town.
The KYFB Estate Planning Specialist, working with their attorney, was able to help Greg and Betsy design a simple, but effective plan to protect their assets so those assets will be available for their own needs for the rest of their lives, and to preserve their legacy for their children after their deaths. In addition, through KYFB, Greg and Betsy re-positioned existing assets to create a reservoir of cash (their own Family Bank) that became a pool of cash available at their death to facilitate Marcella's purchase of the farm, so she could operate it without being burdened with a huge debt.
And their own Family Bank also created a source of cash available to Greg for operational needs in the operation of the farm. Greg was especially delighted that he wouldn't have to finance the purchase his next tractor, or wait on pins and needles for a decision from the dreaded "loan committee."
The above example is hypothetical. Obviously, confidentiality would prohibit sharing real facts involving actual Kentucky Farm Bureau members. But Greg and Betsy's concerns are typical of the real life fears faced every day by KYFB members across the state – how to preserve and protect your farm, how to provide for your needs during your life, and thereafter how to protect your legacy for your children, undiminished by debt and taxes.
You are not alone. Kentucky Farm Bureau is here to help and we have assisted hundreds of Kentucky farm families over the years. Maybe a Family Bank is right for you; maybe it's not. But there are solutions to your concerns, solutions other KYFB families have discovered, solutions that will allow you to sleep more soundly at night, confident that whatever arises, your family farming legacy is safe and secure for your children. Contact your Kentucky Farm Bureau Agent today to schedule a free consultation with our Estate Planning Specialist.
Tagged Post Topics Include: Bank, Estate Planning, Financial