Congress must finish a Farm Bill this year
Posted on Sep 19, 2013


KANSAS CITY, MO., September 19, 2013

–The farm bill is an economic stimulus bill that creates jobs and helps small businesses and rural communities every year, according to

American Farm Bureau Federation

President Bob Stallman. Congress can—and must—finish a farm bill this year, Stallman said in remarks presented to the

Agricultural Business Council of Kansas City

.

"It's obvious that we will not have a new farm bill in place by the time the current one expires, about two weeks from now," Stallman said. "The only extension Farm Bureau supports is a five-year extension that looks a lot like the new farm bill that is working its way through Congress," he added.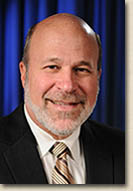 Although many political pundits in Washington and around the countryside are skeptical about the odds for passage of a farm bill in 2013, Stallman is optimistic.
"I am confident that Congress can pass a five-year farm bill this year," he said.
Touching on another issue important to Farm Bureau, Stallman said the U.S. will lose billions of dollars in agricultural production to other countries if problems with the current immigration system are not solved.
"We need to make it easier for farmers and ranchers to hire the foreign workers they need," he said. "We need Congress to pass immigration reform now."
Authorization and funding of lock and dam projects is another critical issue on Farm Bureau's agenda.
"More than $20 billion worth of farm exports travel on our inland waterways," Stallman said.
"More and more of those waterways transportation structures are aging, failing or just plain outdated and obsolete," he concluded.
AFBF is conducting an organizational campaign during September called, "The Heat is On," designed to communicate with members of Congress the importance of the farm bill, immigration reform and waterway and port infrastructure improvements.
The ABC of Kansas City is an alliance of individuals, businesses and organizations that advocate growth and awareness of the food, fiber, agri-science and related industries in the Kansas City region.
Source: Press release courtesy of American Farm Bureau Federation
Tagged Post Topics Include: AFBF, Agricultural Business Council of Kansas City, Bob Stallman, Bring on the Heat, Congress, Farm Bill, Immigration Reform, Kansas City