Amber Dotson and Braedon Price win Outstanding Farm Bureau Youth contest
Posted on Dec 1, 2017


Louisville, KY (December 1, 2017) – Amber Dotson of Bourbon County and Braedon Price of Warren County were awarded top honors in the 2017 Outstanding Farm Bureau Youth contest. Both winners were recognized during the November 30 general session of Kentucky Farm Bureau's (KFB) 98th annual meeting, held at the Galt House Hotel in Louisville.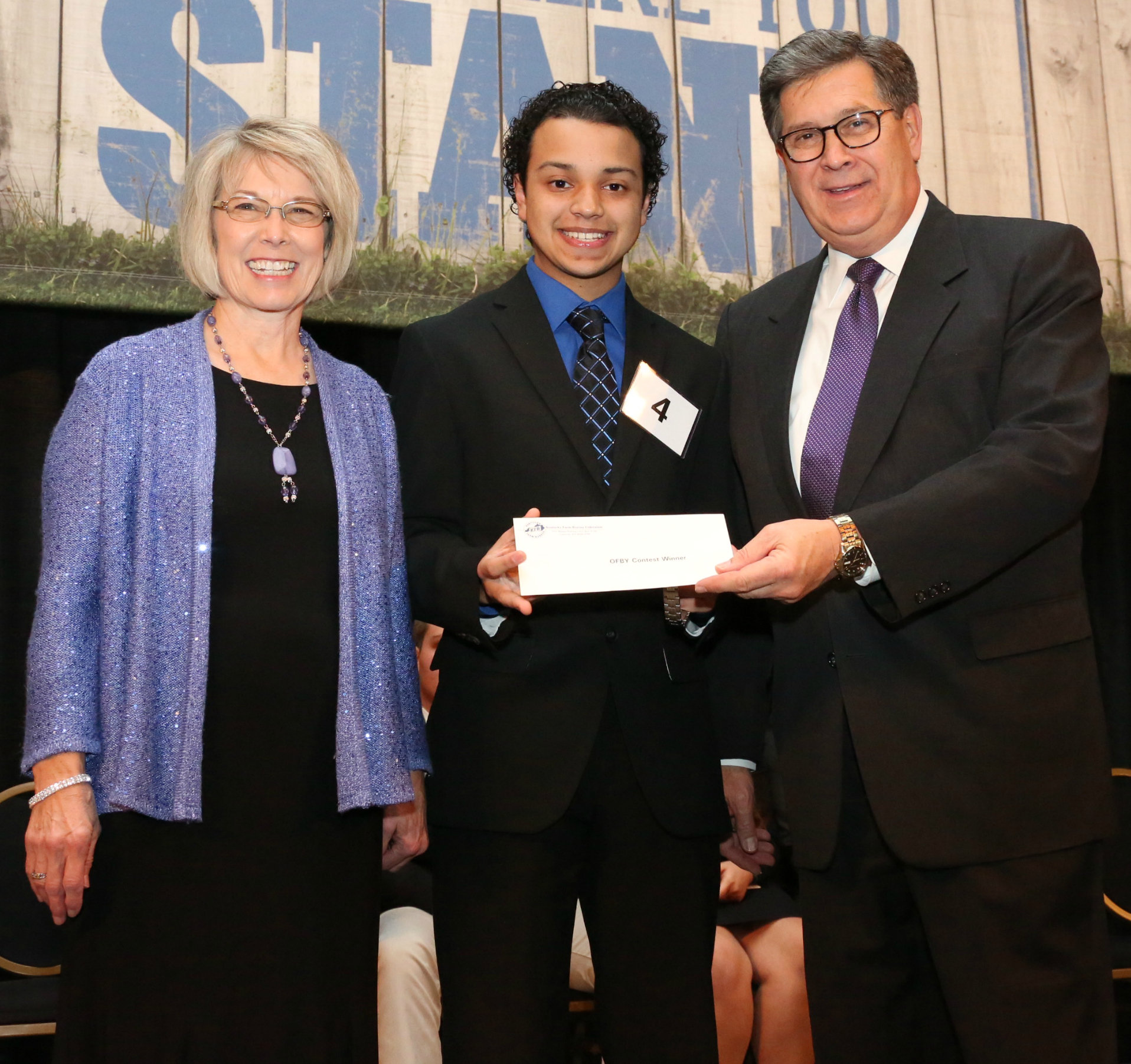 Dotson and Price were selected from 22 district finalists out of approximately 400 young people who competed in county and district contests over the past several months. Judges met with finalists for personal interviews during the annual meeting, awarding points for each contestant's leadership record, conversational ability and scholastic achievement. KFB gave both Dotson and Price a $2,000 college scholarship, an expense-paid trip to Washington, D.C. on the KFB Congressional Tour in February 2018, a luggage set and watch for winning the contest.
Runners-up in the contest were Madison Goodlett of Spencer County and Logan Bechanan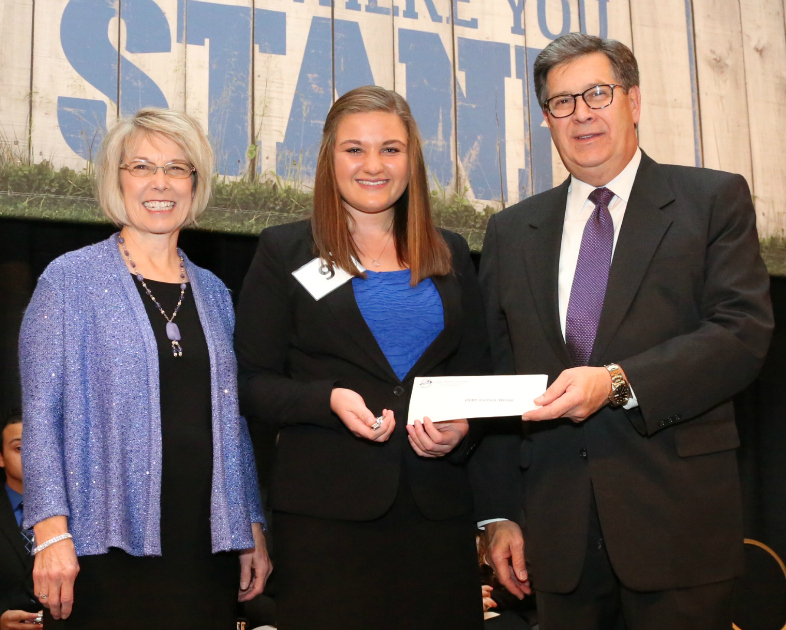 of Nicholas County. They each received a $200 cash award and digital camera from KFB. Congeniality awards, which were voted on by their fellow contestants, were won by Haley Varney of Franklin County and Reed Campbell of Lincoln County. KFB awarded both of them with $100 cash prizes for the honor.
The 22 district finalists who performed at KFB's annual meeting included:
Grace Sink, Trigg County; Jacob Hunter, Graves County; Mauri Collins, Crittenden County; James Edmonds, McLean County; Katelynn Bunnell, Hart County; Alex Burke, Breckinridge County; Shelby Reno, Logan County; Braedon Price, Warren County; Madison Goodlett, Spencer County; Levi Cocanougher, Mercer County; Haley Varney, Franklin County; Alex Wheatley, Franklin County; Presley Woodrum, Casey County; Matthew Stewart, Pulaski County; Lauren Rowlette, Madison County; Reed Campbell, Lincoln County; Amber Dotson, Bourbon County; Logan Bechanan, Nicholas County; Grace Clark, Montgomery County; Justin Arnett, Montgomery County; Alexis Halsey, Breathitt County; Jennings Collins, Clay County.
All 22 contestants received luggage pieces and $100 for winning district competitions.
Kentucky Farm Bureau, with more than 478,000 member families statewide, is the state's largest general farm organization. Approximately 2,000 members attended KFB's 98th annual meeting in Louisville, November 29-December 2, to recognize this year's individual and organizational achievements and adopt policy for 2018. To view all the updates released from this year's annual meeting, visit KYFBNewsroom.com.
Download photo: Amber Dotson of Bourbon County.
Download photo: Braedon Price of Warren County.