Wolfe County Farm Bureau Recognized with Top Honors in KFB's Safety Challenge Awards Competition
Louisville, KY (December 1, 2017) – Wolfe County Farm Bureau won top honors for its region of the state in the 2017 Safety Challenge Awards competition during Kentucky Farm Bureau's annual meeting in Louisville. The award was given to Wolfe County Farm Bureau for hosting a progressive safety day. The day provided training and resources to make farm and ranch life safer and healthier for children and the community.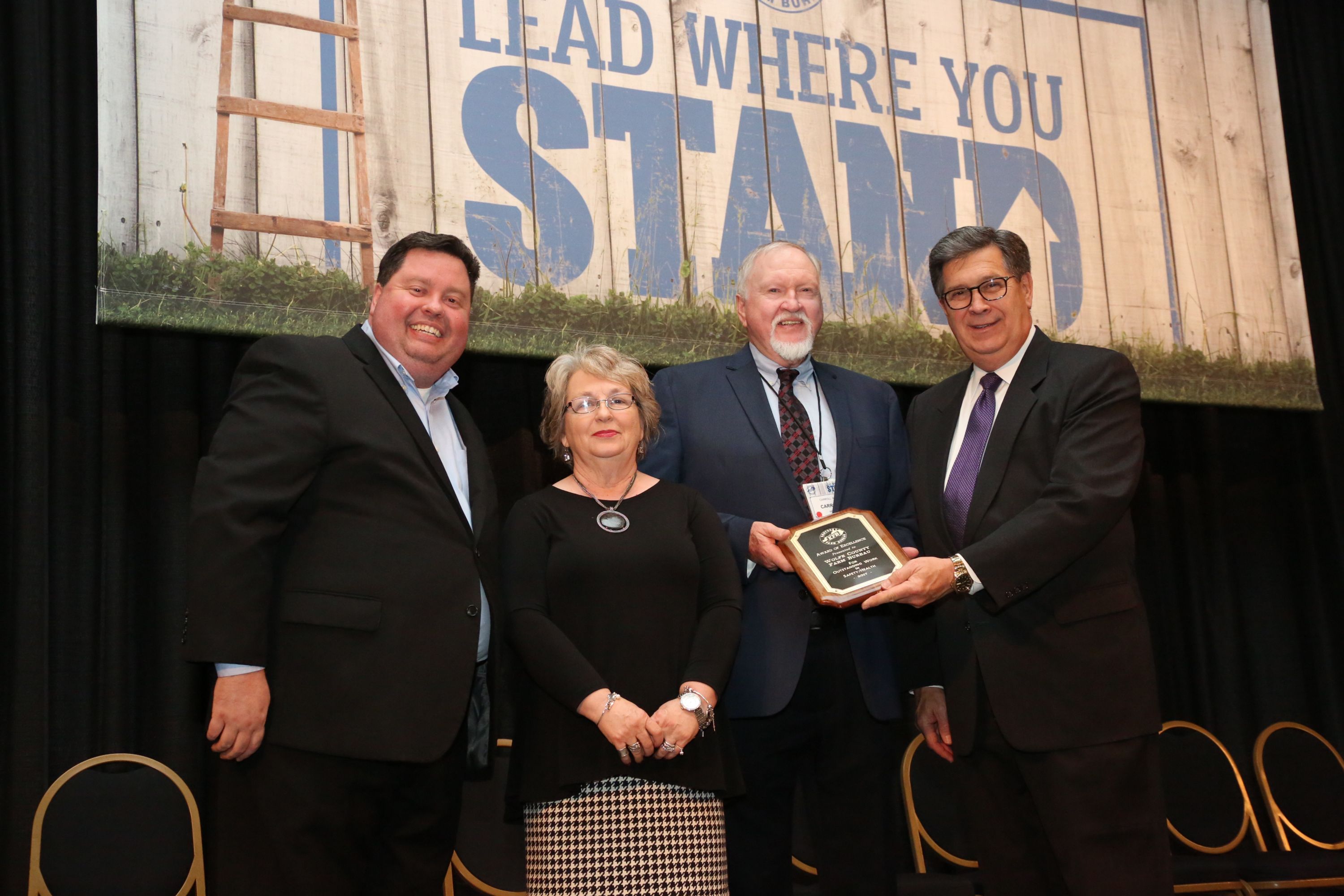 KFB Spotlight
Zach Heibert of Hardin County Named 2022 Kentucky Farm Bureau Excellence in Agriculture Award Recipient

September 29, 2022

Kentucky Farm Bureau (KFB) announced today that Zach Heibert of Hardin County is the 2022 KFB Excellence in Agriculture award recipient.
August 25, 2022

The 58th Kentucky Farm Bureau (KFB) Country Ham Breakfast brought in an impressive $5 million for charity organizations.
August 12, 2022

Anyone who has ever planted that first seed of a crop knows, as dedicated farm families, we are always at the mercy of Mother Nature.