Educational Mini-Grant Awarded to Webster County Farm Bureau
Louisville, KY (December 1, 2017) – Webster County Farm Bureau was honored as one of six recipients of Kentucky Farm Bureau (KFB) Educational Mini-Grant. All six recipients were recognized during KFB's annual meeting in Louisville.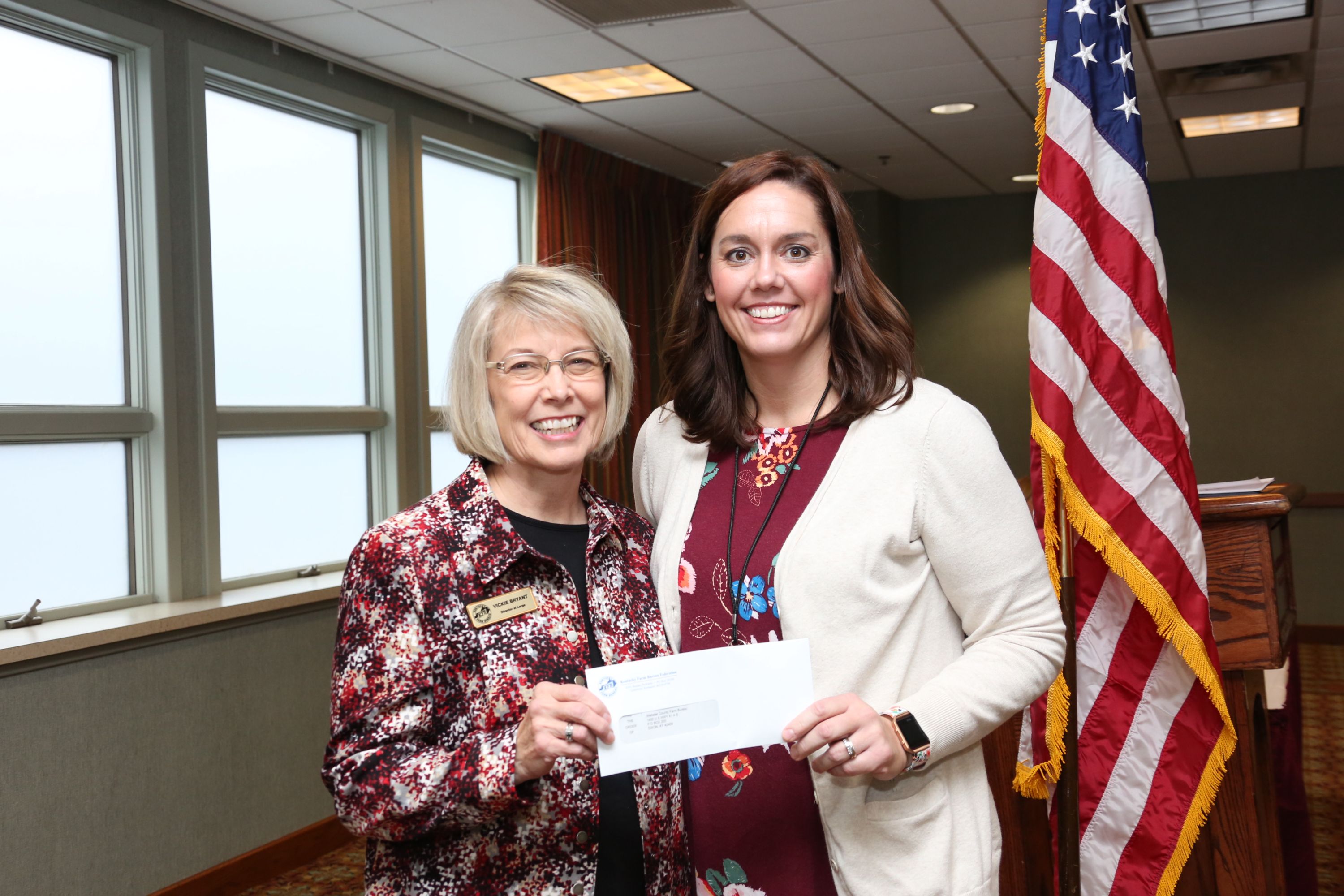 The Mini-Grant is a special project of the Kentucky Farm Bureau Women's Program and administered through the Kentucky Farm Bureau Education Foundation. One-time grants of up to $500 are offered to county Farm Bureaus on a competitive basis to help fund projects that result in increased agricultural literacy. Priority is given to those programs demonstrating a need for financial support.
Webster County Farm Bureau was recognized for hosting a cross-curricular study of careers and jobs and how they relate to both the agriculture industry and coal mining. All students, from kindergarten to sixth grade, attended this career fair.
In addition to Webster County Farm Bureau's award, Mini-Grants were also given to the Farm Bureaus in Boyle, Fayette, Lewis, Marion, and McCracken Counties.
KFB Spotlight
November 19, 2021

Cathy Weaver, University of Kentucky Extension Agent for 4-H Youth Development in Jessamine County, is the recipient of the 2021 Kentucky Farm Bureau (KFB) Farm Public Relations Award.
November 19, 2021

Enjoying Thanksgiving dinner with family and friends is a priority for many Americans, but paying attention to how the meal will impact the budget is also important. Farm Bureau's 36th annual survey indicates the average cost of this year's classic Thanksgiving feast for 10 is $53.31 or less than $6.00 per person. This is a $6.41 or 14% increase from last year's average of $46.90.
November 18, 2021

Kentucky Farm Bureau (KFB) announced today that Suzanne Cecil White of Daviess County is the 2021 Farm Woman of the Year. She will be recognized during the KFB Annual Meeting at the Galt House in Louisville, Kentucky next month.