Educational Mini-Grant Awarded to Webster County Farm Bureau
Louisville, KY (December 1, 2017) – Webster County Farm Bureau was honored as one of six recipients of Kentucky Farm Bureau (KFB) Educational Mini-Grant. All six recipients were recognized during KFB's annual meeting in Louisville.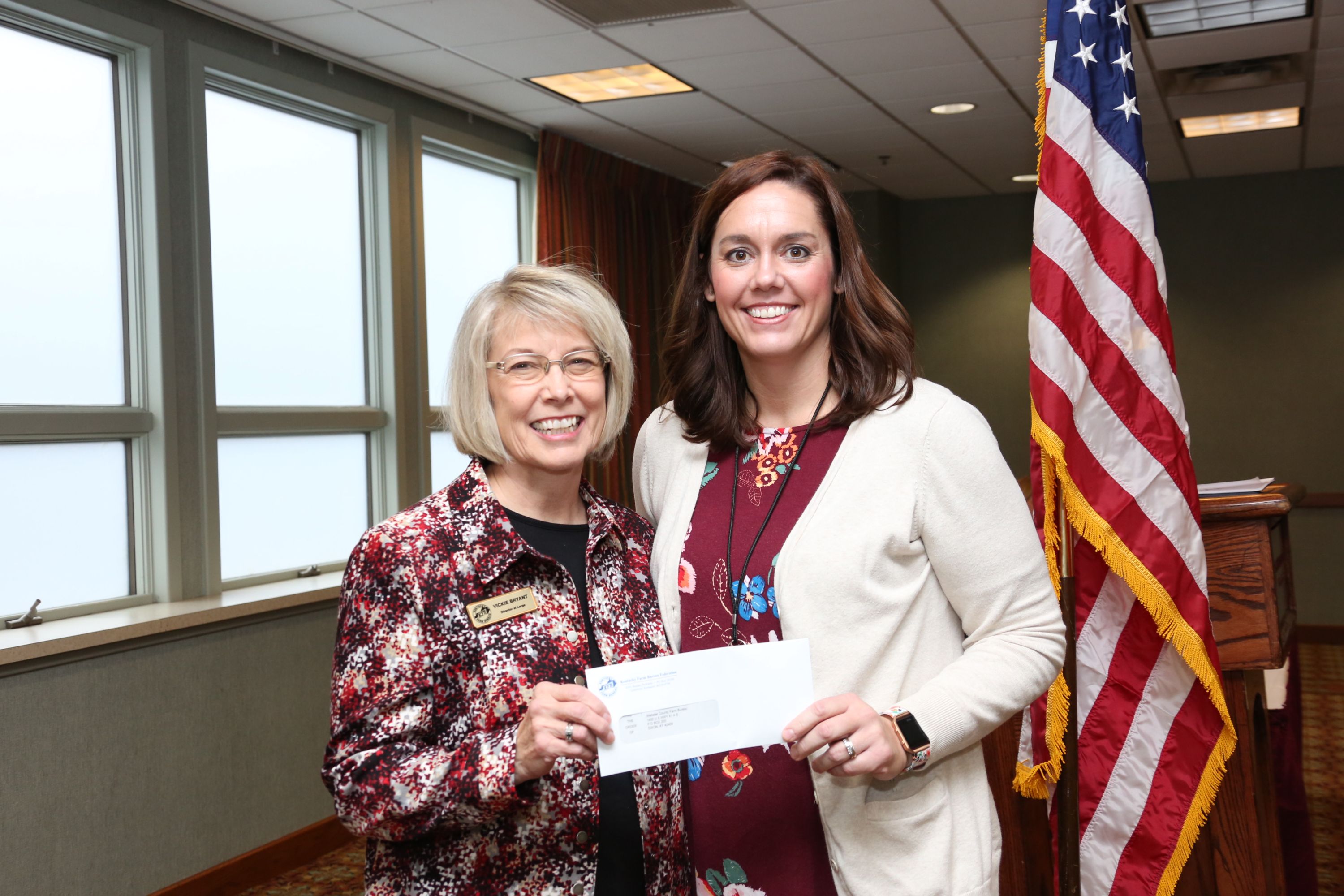 The Mini-Grant is a special project of the Kentucky Farm Bureau Women's Program and administered through the Kentucky Farm Bureau Education Foundation. One-time grants of up to $500 are offered to county Farm Bureaus on a competitive basis to help fund projects that result in increased agricultural literacy. Priority is given to those programs demonstrating a need for financial support.
Webster County Farm Bureau was recognized for hosting a cross-curricular study of careers and jobs and how they relate to both the agriculture industry and coal mining. All students, from kindergarten to sixth grade, attended this career fair.
In addition to Webster County Farm Bureau's award, Mini-Grants were also given to the Farm Bureaus in Boyle, Fayette, Lewis, Marion, and McCracken Counties.
KFB Spotlight
April 23, 2019

Having grown up working on my grandparent's farm, I learned at an early age an appreciation of the farming way of life. I was taught the value agriculture holds for my family and the world around me.
A Look at Agriculture Outside the US: Seeing Argentina agriculture gives Kentucky farmers a new appreciation here, at home

April 5, 2019

Sometimes, the best way to see more clearly, and perhaps appreciate more, a specific issue that is close to home, is to observe if from a different perspective, in a different place.
April 4, 2019

Since the end of last December, several head of a beef cattle herd on the David and Mollie Appelman / ATM Farm, were kept in a compost bedded pack barn throughout the winter months, rather than out in the wet winter weather. The idea led to dryer feeding conditions, less water/waste run-off, easier working conditions, and happier cows.