Warren County Attends the 2018 Legislative Drive-in and Food Check-out Day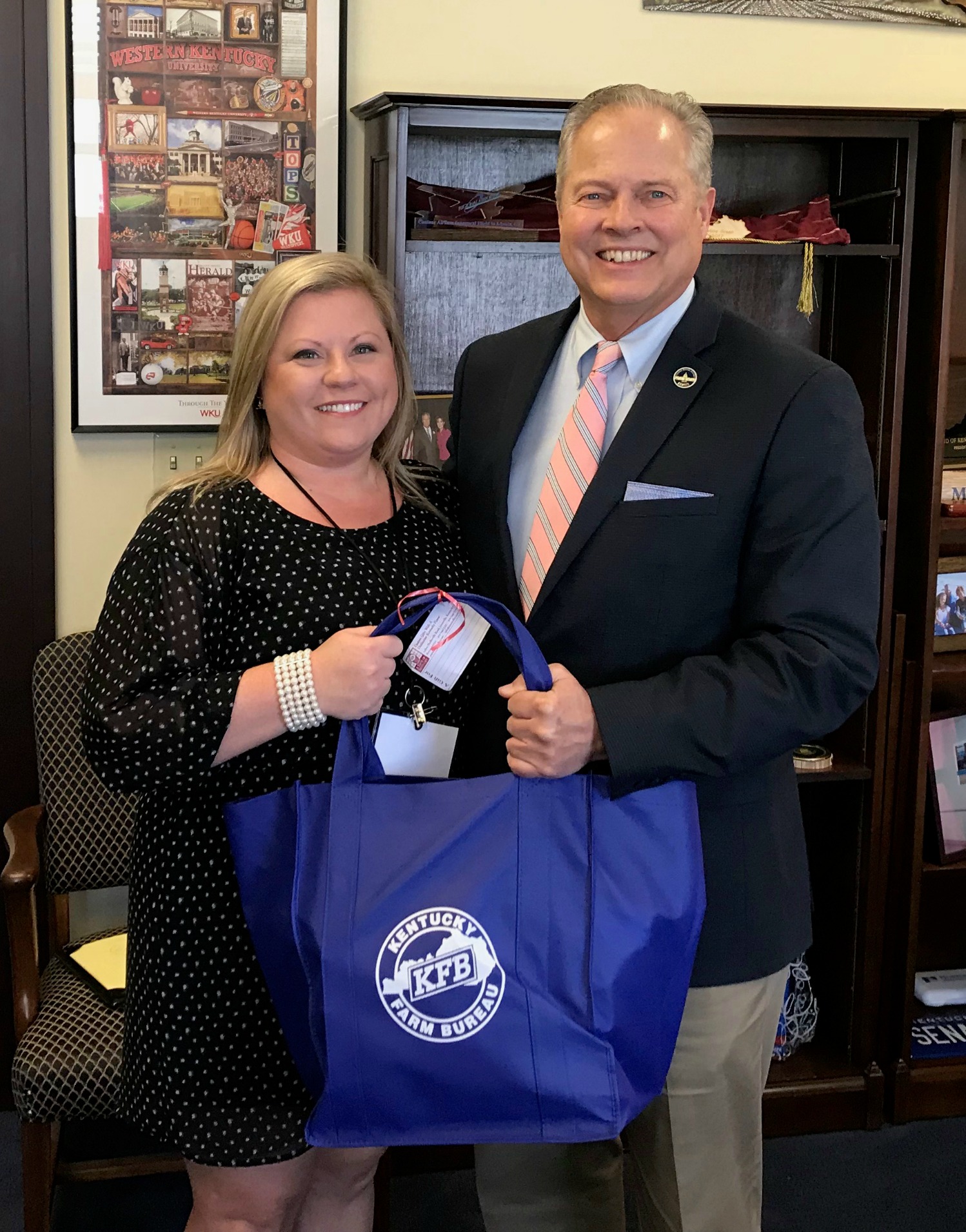 Kentucky Farm Bureau held its annual Legislative Drive-in in Frankfort on Wednesday, March 7, 2018. During the Drive-in, Farm Bureau members met with their state senators and representatives and advocated on behalf of agriculture. KFB member Jennifer Tucker from Warren county met with State Senator Mike Wilson to discuss agricultural issues that are important to farm families. Members also celebrated Food Check-out Day, and brought a food basket to share real KY agriculture with Senator Wilson.
KFB Spotlight
June 23, 2022

To say Catlin Young wears many hats would be an understatement. This recent Murray State University (MSU) agri-business graduate/first-time farm owner/University of Kentucky College of Agriculture, Food, and Environment Weed Science Technician/social media blogger/animal lover is blending these many roles to accomplish her mission of carrying on a family farming tradition.
June 23, 2022

When searching for information about or images of Jefferson County, Kentucky on the internet, one will likely see photos of the Louisville skyline or statistics about it being the most populated county in the state.
May 6, 2022

On a colder than normal April afternoon, Morgan Askins is unloading her two quarter horses at the Shelby County Fairgrounds as she prepares to be the flag bearer for the weekend's Kentuckiana Ranch Horse Association (KRHA) event. She gets her horses settled and prepares for the next day's activities.