Warren County Attends the 2018 Legislative Drive-in and Food Check-out Day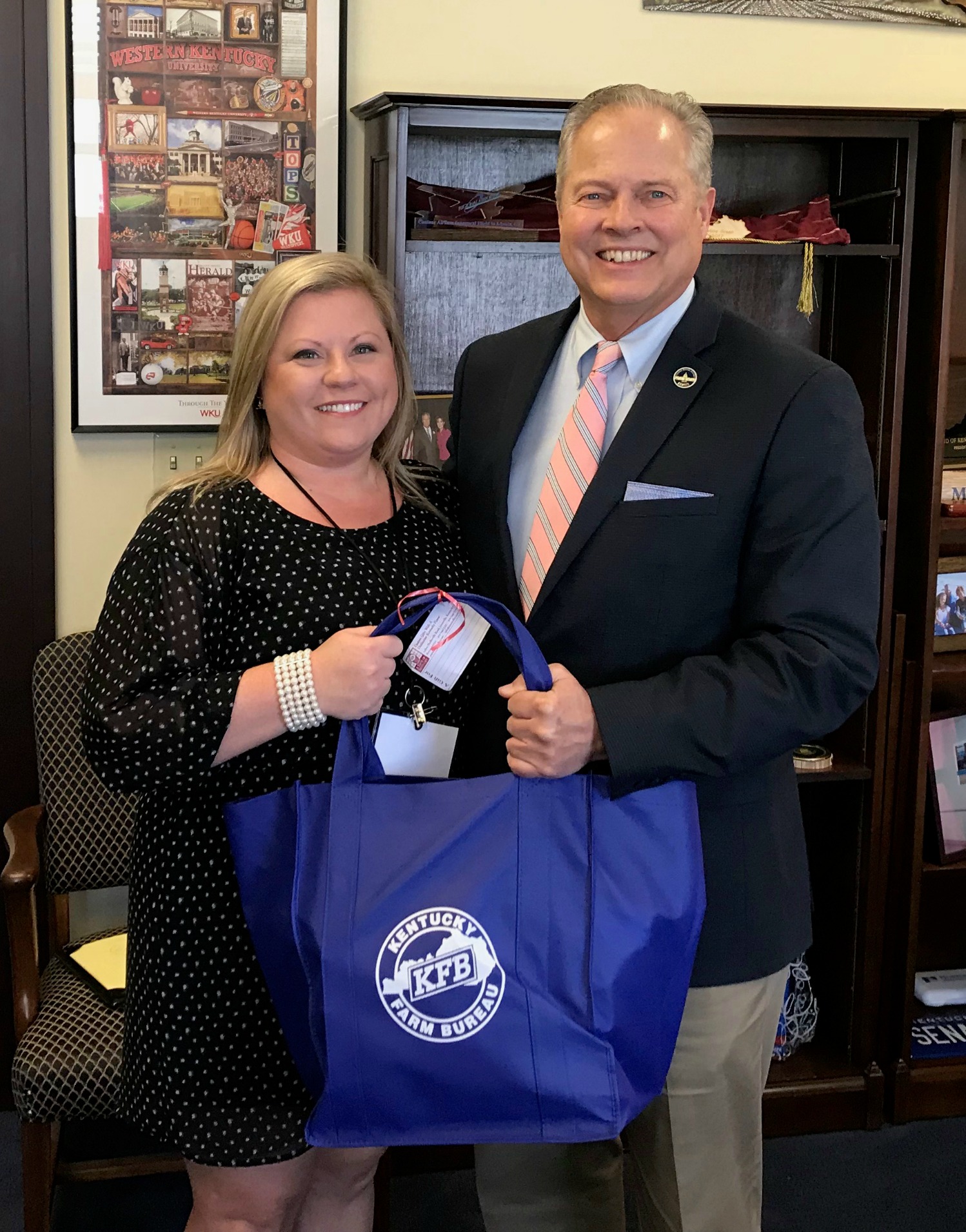 Kentucky Farm Bureau held its annual Legislative Drive-in in Frankfort on Wednesday, March 7, 2018. During the Drive-in, Farm Bureau members met with their state senators and representatives and advocated on behalf of agriculture. KFB member Jennifer Tucker from Warren county met with State Senator Mike Wilson to discuss agricultural issues that are important to farm families. Members also celebrated Food Check-out Day, and brought a food basket to share real KY agriculture with Senator Wilson.
KFB Spotlight
Kentucky Farm Bureau Announces Winners of Excellence in Ag Literacy and Women's Educational Grant Awards 

December 4, 2019

Two Kentuckians are being awarded significant honors from Kentucky Farm Bureau. Leslie McCarty of Montgomery County is the 2019 Women's Educational Grant winner and Kelly Gates of Hopkins County has been named the Excellence in Ag Literacy recipient.
November 27, 2019

Last week Kentucky launched a new program offering farmers incentives for selling their property to beginning farmers, an effort to further sustain one of the state's most important industries.
November 25, 2019

Kentucky Farm Bureau (KFB) announced two annual award winners today: Sam Moore of Butler County, and former KFB president, has been named the Distinguished Service to Agriculture recipient and James Stuecker of Hardin County is the 2019 Distinguished Service to Farm Bureau Award winner.