Trimble County Farm Bureau recognized with top honors in KFB's Safety Challenge Awards competition
Louisville, KY (December 1, 2017) – Trimble County Farm Bureau won top honors for its region of the state in the 2017 Safety Challenge Awards competition during Kentucky Farm Bureau's annual meeting in Louisville. The award was given to Trimble County Farm Bureau for hosting a progressive safety day. The day provided training and resources to make farm and ranch life safer and healthier for children and the community.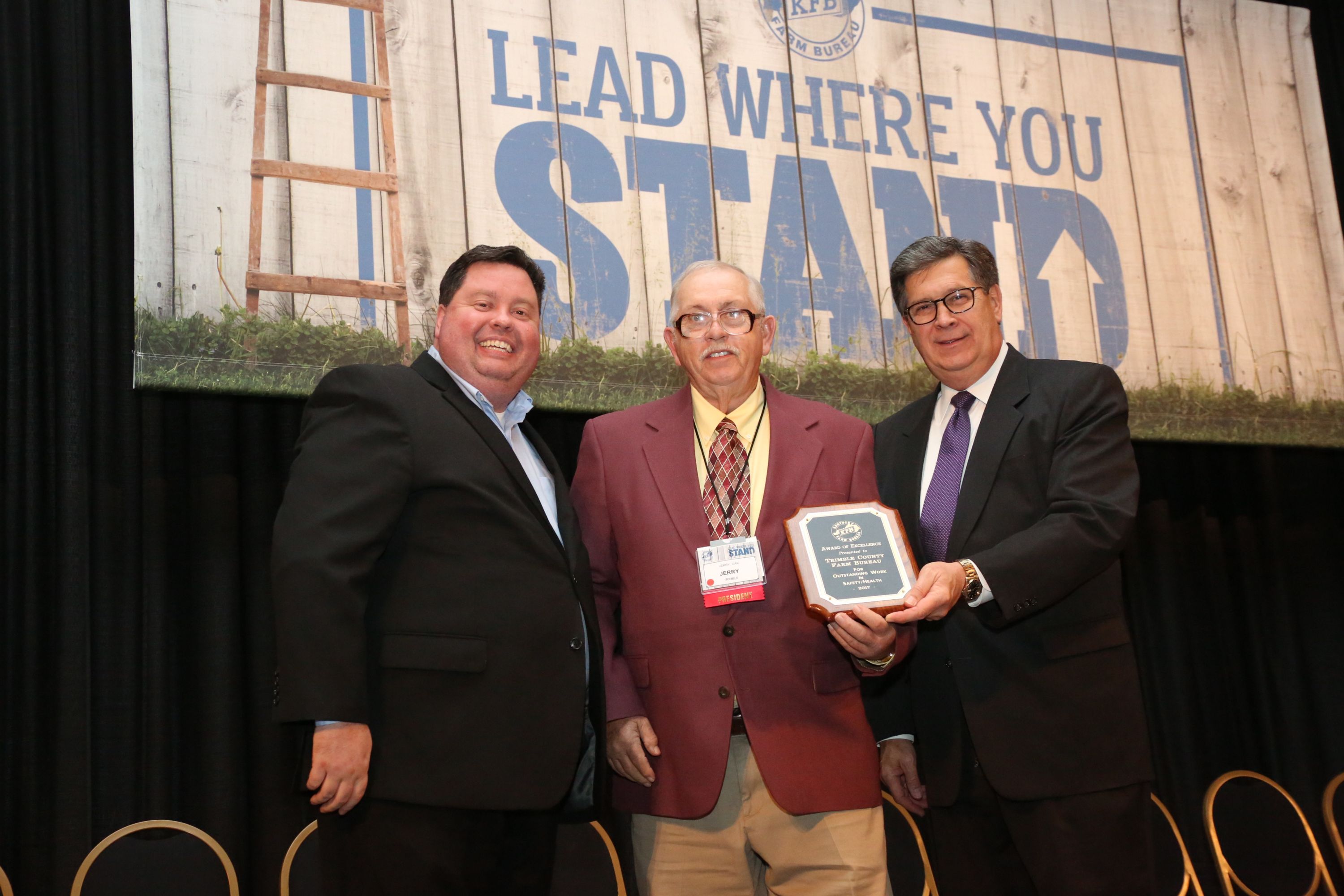 KFB Spotlight
April 6, 2021

Kentucky Farm Bureau was founded on the principle of grassroots advocacy, a methodology that has served the organization well for more than 100 years.
April 6, 2021

As we prepare for spring planting and another growing season on the farm, it goes without saying that most of us will be reflecting on the past year and the dark winter we have come through.
April 6, 2021

As the subject of climate change gathers momentum in Washington, D.C., Farm Bureau has been preparing for it over the last year. In February of 2020, the American Farm Bureau Federation (AFBF) became one of the founding members of the Food and Agriculture Climate Alliance (FACA) which is comprised of organizations representing farmers, ranchers, forest owners, the food sector, state governments and environmental advocates that are working together to define and promote shared climate policy priorities.