Trimble County Farm Bureau awarded two $1000 scholarships to local students
Trimble County Farm Bureau board member Traci Heveline presented county scholarships of $1000 each at the school awards program. Pictured are County President Jerry Oak with John Michael Sachleben and Corbin Thornsberry.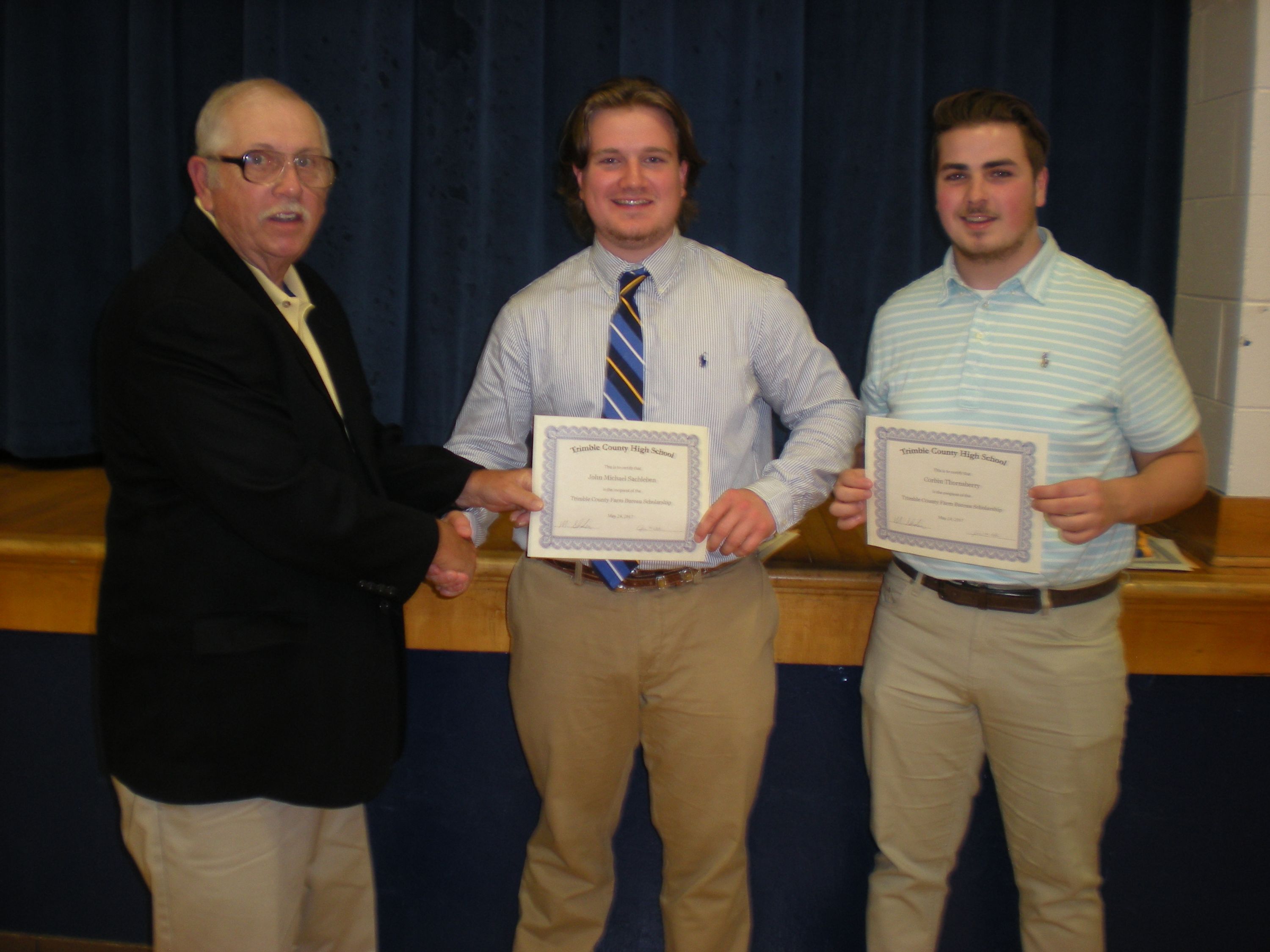 KFB Spotlight
December 2, 2022

Jenna Coles of Logan County and Matthew Estes of Barren County were awarded top honors in the Kentucky Farm Bureau 2022 Outstanding Farm Bureau Youth contest.
December 2, 2022

Ben Prevette of Hopkins County won first place in the final round of Kentucky Farm Bureau's (KFB) Discussion Meet, a debate-styled competition for young farmers that relies on an individual's skill in reasoning and logical discussion of issues.
December 2, 2022

Kentucky Farm Bureau (KFB) hosted its Commodity Luncheon today at the organization's 103rd Annual Meeting. Celebrating the strength of Kentucky's farm community, the Commodity Luncheon is one of the many traditions of KFB's yearly event.