Shelby County student attends Institute for Future Agricultural Leaders
Shelby County high school junior Caitlyn Gehrman recently returned home from Kentucky Farm Bureau's Institute for Future Agricultural Leaders (IFAL). Gehrman and 45 other high school students from around the state attended the five-day summer leadership conference, held June 10-14 at Murray State University.
An identical IFAL conference was also held June 17-21 at the University of Kentucky for an additional 46 students.
IFAL is designed to expose high school students to college life while helping them explore the different fields of study for careers in agriculture. During the week, attendees gained a better understanding of the nature and needs of the agriculture industry, saw how basic and applied science is utilized in agriculture and learned of the political process used to develop agricultural policy.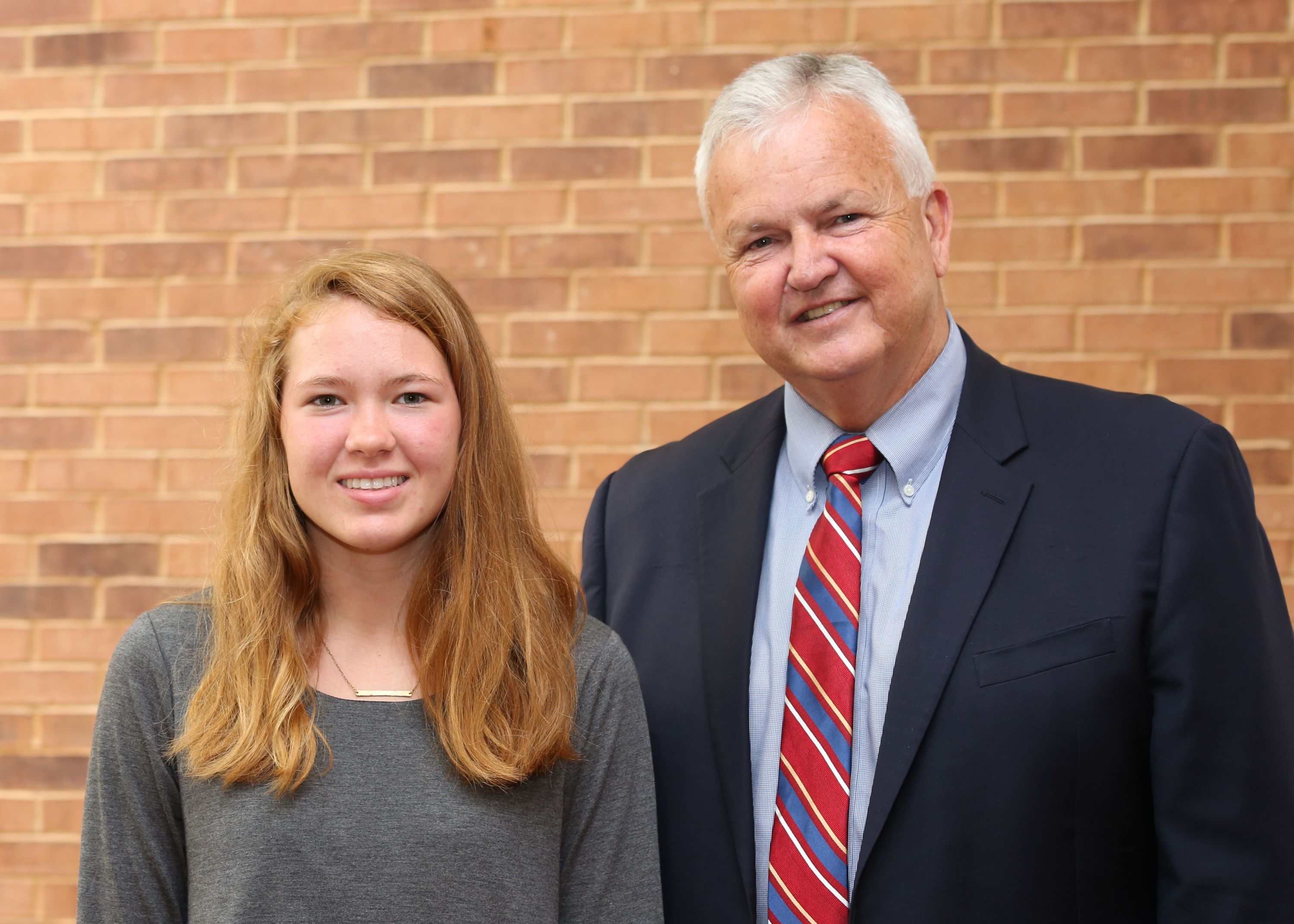 KFB Spotlight
Statement from Kentucky Farm Bureau President Mark Haney on Defense of Environment and Property Act of 2021

July 29, 2021

"We offer our thanks to Senator Rand Paul for introducing the Defense of Environment and Property Act of 2021 as we look forward to the clarity such legislation would bring to the Waters of the U.S. issue."
July 26, 2021

Three finalists have been named for the 2021 KFB OYFF honor, in recognition of their achievements as part of the farming community. This year's finalists are Jonathan and Jessica Gaskins of Adair County, Mark and Wesley Thomas of Hardin County, and Daniel and Kristan Wright of Jefferson County. The winner will be announced at the Kentucky Farm Bureau Annual Meeting later this year.
July 25, 2021

Effective January 1, 2022, KRS 139.481 requires that farmers have an Agriculture Exemption Number for use on Forms 51A158 and 51A159 to make purchases exempt from sales tax.