Shelby County student attends Institute for Future Agricultural Leaders
Shelby County high school junior Caitlyn Gehrman recently returned home from Kentucky Farm Bureau's Institute for Future Agricultural Leaders (IFAL). Gehrman and 45 other high school students from around the state attended the five-day summer leadership conference, held June 10-14 at Murray State University.
An identical IFAL conference was also held June 17-21 at the University of Kentucky for an additional 46 students.
IFAL is designed to expose high school students to college life while helping them explore the different fields of study for careers in agriculture. During the week, attendees gained a better understanding of the nature and needs of the agriculture industry, saw how basic and applied science is utilized in agriculture and learned of the political process used to develop agricultural policy.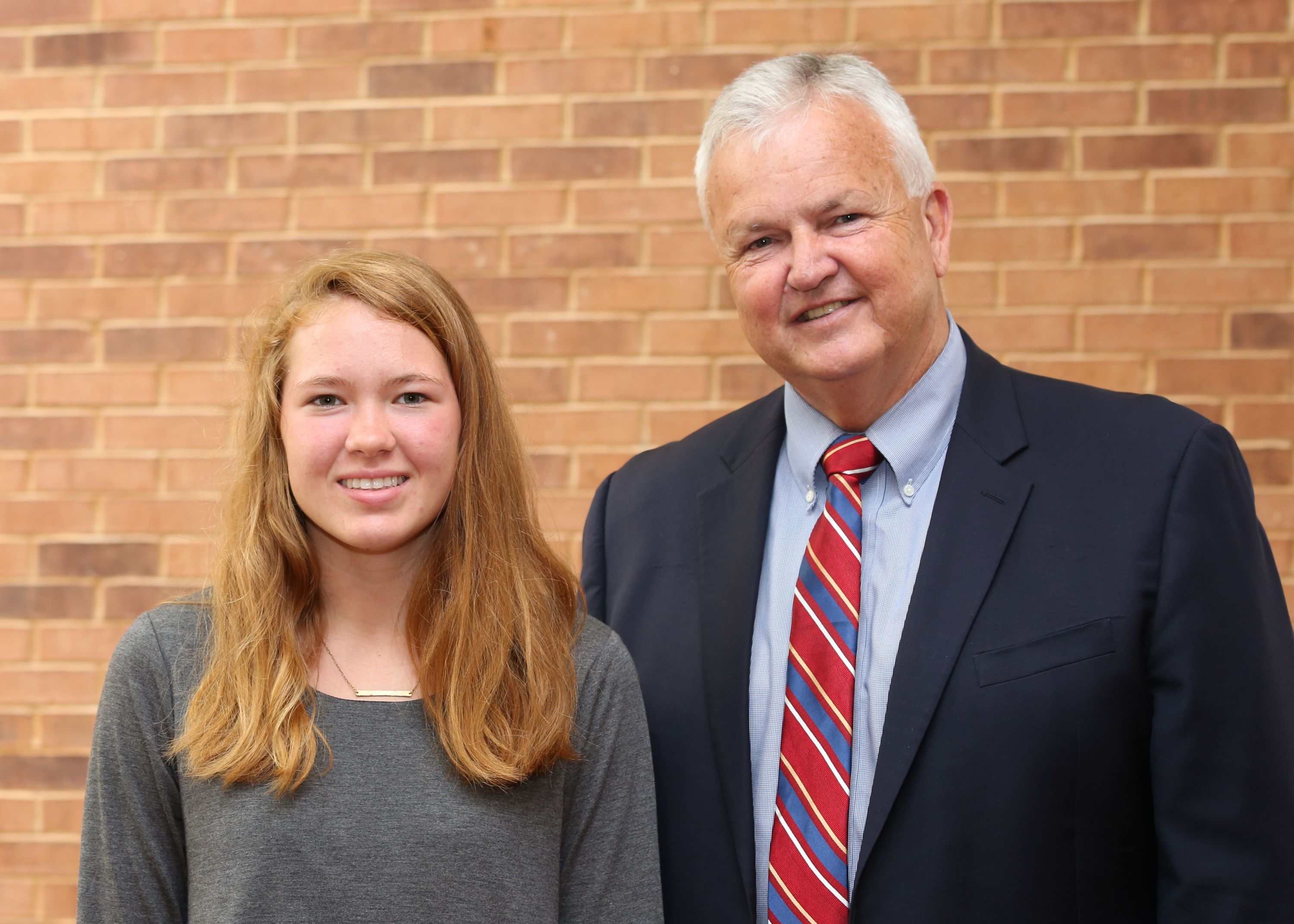 KFB Spotlight
December 4, 2021

Caleb Smithson of Butler County won first place in the final round of Kentucky Farm Bureau's (KFB) Discussion Meet, a debate-styled competition for young farmers that relies on an individual's skill in reasoning and logical discussion of issues.
December 4, 2021

Kentucky Farm Bureau (KFB) President Mark Haney delivered the President's Address today at the 102nd KFB Annual Meeting in Louisville. Haney described the success of KFB's "Voice of Kentucky Agriculture" advocacy efforts over the previous year and encouraged members to stay connected with their legislators.
December 4, 2021

Kentucky Farm Bureau (KFB) kicked off its 102nd Annual Meeting today with its Commodity Luncheon celebrating the strength of Kentucky's farm community. In addition to marking the end of a bountiful harvest season, the annual meeting writes the roadmap for the organization's advocacy efforts for the coming year.