Muhlenberg County Farm Bureau 2015 Scholarship Recipients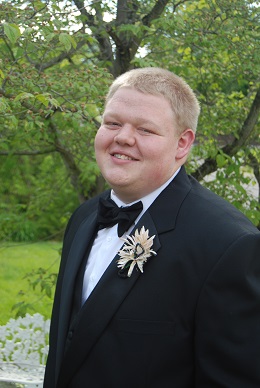 Mr. Joe Reed is the recipient of the 2014-2015 Bruce Hendrix/Muhlenberg County Farm Bureau scholarship. Mr. Reed is a 2015 graduate of Muhlenberg County High School and he is the son of Mr. Steve & Dr. Debbie Reed of Greenville. He served as president of the local and regional FFA chapters. He was also an officer and a member of the 4-H Shooting Sports and 4-H Livestock Club. Joe participated in many judging team activities through his FFA career. He was also the Muhlenberg County Farm Bureau Outstanding Farm Bureau Youth in 2013 and 2014. He is a member of the Cave Springs Missionary Baptist Church. He will be attending Murray State University this fall majoring in engineering and physics. He received a $1000.00 scholarship.
KFB Spotlight
November 7, 2018

Three finalists have been named for the 2018 Kentucky Farm Bureau OYFF honor, in recognition of their achievements as part of the farming community. The finalists are Nicholas and Bethany Hardesty of Meade County, Wesley and Alicia Logsdon of Pulaski County, and Drew and Liz White of Union County. The winner will be announced at the Kentucky Farm Bureau Annual Meeting at the end of November.
November 7, 2018

Kentucky Farm Bureau (KFB) leaders and commodity executives from across the state gathered for a legislative preview meeting on November 7, 2018 at the KFB headquarters in Louisville, Kentucky. The group of more than 30 individuals representing agriculture commodity groups came together to discuss several ag-related topics and the many legislative needs and concerns of farmers and rural communities throughout the Commonwealth.
October 18, 2018

Large parts of the South were devastated by the wind, rain and floods of Hurricanes Florence and Michael. Learn more about how you can help farmers in need.