Muhlenberg County Farm Bureau 2015 Scholarship Recipients
Mr. Joe Reed is the recipient of the 2014-2015 Bruce Hendrix/Muhlenberg County Farm Bureau scholarship. Mr. Reed is a 2015 graduate of Muhlenberg County High School and he is the son of Mr. Steve & Dr. Debbie Reed of Greenville. He served as president of the local and regional FFA chapters. He was also an officer and a member of the 4-H Shooting Sports and 4-H Livestock Club. Joe participated in many judging team activities through his FFA career. He was also the Muhlenberg County Farm Bureau Outstanding Farm Bureau Youth in 2013 and 2014. He is a member of the Cave Springs Missionary Baptist Church. He will be attending Murray State University this fall majoring in engineering and physics. He received a $1000.00 scholarship.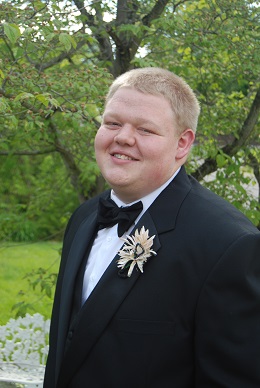 KFB Spotlight
September 8, 2021

A recent survey conducted by an organization known as "Kindness.org" listed Kentucky as being the kindest state in the U.S. Now, I'm no rocket scientist, but I have figured that one out; no survey needed.
August 30, 2021

From a reversal of the Waters of the U.S. rule to tax related issues, the agriculture industry is standing firm on its policies and priorities as it faces proposals that could affect the industry in adverse ways.
August 26, 2021

The 57th annual Kentucky Farm Bureau (KFB) Country Ham Breakfast brought in a record-breaking $4.8 million bid for charity. The Grand Champion Country Ham auction is a KFB state fair tradition dating back to 1964.