Muhlenberg County Farm Bureau 2015 Scholarship Recipients
Mr. Joe Reed is the recipient of the 2014-2015 Bruce Hendrix/Muhlenberg County Farm Bureau scholarship. Mr. Reed is a 2015 graduate of Muhlenberg County High School and he is the son of Mr. Steve & Dr. Debbie Reed of Greenville. He served as president of the local and regional FFA chapters. He was also an officer and a member of the 4-H Shooting Sports and 4-H Livestock Club. Joe participated in many judging team activities through his FFA career. He was also the Muhlenberg County Farm Bureau Outstanding Farm Bureau Youth in 2013 and 2014. He is a member of the Cave Springs Missionary Baptist Church. He will be attending Murray State University this fall majoring in engineering and physics. He received a $1000.00 scholarship.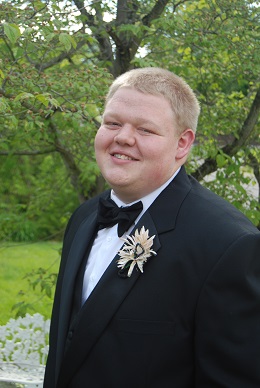 KFB Spotlight
November 21, 2022

Katie Cecil of Daviess County, a second-generation farmer at Cecil Farms, was named the 2022 Kentucky Farm Bureau (KFB) Generation Bridge Advocate of the Year.
November 14, 2022

The Kentucky Farm Bureau Young Farmer Gold Star award honors a county's Young Farmer Committee for its active participation in Farm Bureau leadership development programs, state competitions, and educational or promotional initiatives.
November 3, 2022

As the harvest season in Kentucky winds down, I understand the challenges many of you have faced, especially our state's corn producers. I have heard yield numbers anywhere from 32 bushels per acre where the drought came at the worst possible time during the growing season, to nearly 200 bushels in spots where the rains were adequate.