Women's Committee Donations
Mercer County Farm Bureau's Women's Committee donated two new book barns and factual-correct agricultural books to the Mercer County UK Extension Office and to a local daycare.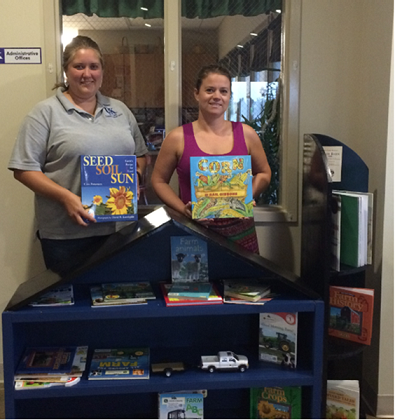 KFB Spotlight
June 29, 2022

While traveling Kentucky's interstates this summer, keep your eyes peeled for bright bursts of native blooms along the way. Plots of Kentucky wildflowers like milkweed, coneflower, and goldenrod create a sea of color all season long… and for a good purpose.
June 28, 2022

What do watermelon, canola, soybeans, and pumpkins have in common? They're all Kentucky-grown crops that would not exist without bees.
June 28, 2022

In all the years I have been associated with Kentucky Farm Bureau, I must admit the last few have been perhaps the most challenging. We were not only hit with a global pandemic, but also one of the most devastating storm events in our state's history.